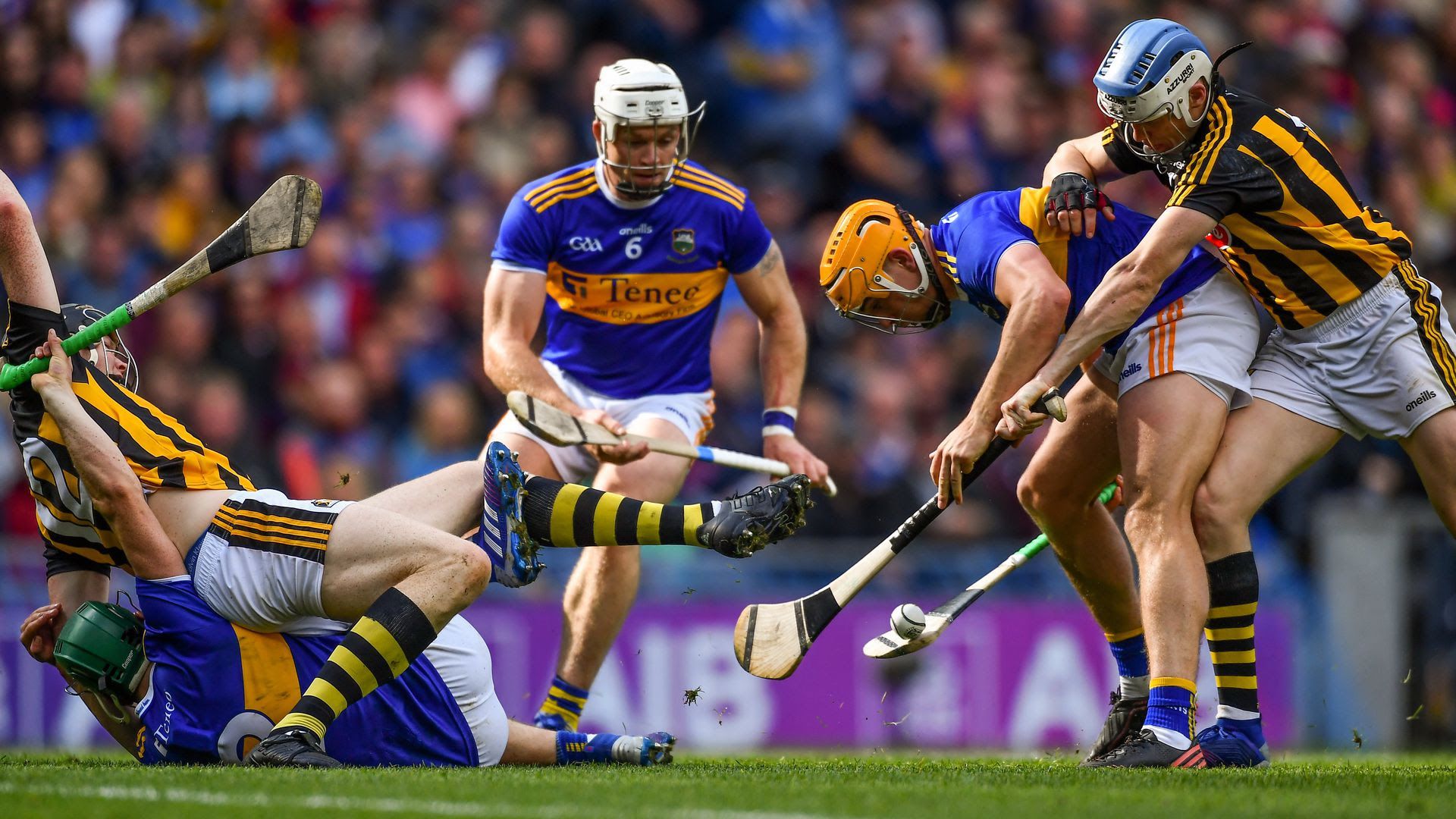 The 2,000-year-old Irish sport of hurling comes to Queens, N.Y. this weekend for the first-ever New York Hurling Classic at Citi Field (Saturday, 12:30pm ET).
Details: The three-game competition will pit 11-man squads from four Irish counties: Limerick, Tipperary, Kilkenny and Wexford. It's a friendly, so it's not official (regular games feature 15-man sides and longer periods).
How it works: Players use curved wooden sticks called "hurls" to hit a leather ball called a "sliotar." The object is to get the sliotar into the other team's goal or over the crossbar to score points.
Players can carry the sliotar for three steps, then they have to hit it or bounce it on the hurl as they run around. Tackling is allowed.
Go deeper: Here are the last few minutes of the 2014 All-Ireland Final between Kilkenny and Tipperary. Non-stop action. Crowd going nuts. Hurling rules.
Go deeper