Filling in the blanks on the Green New Deal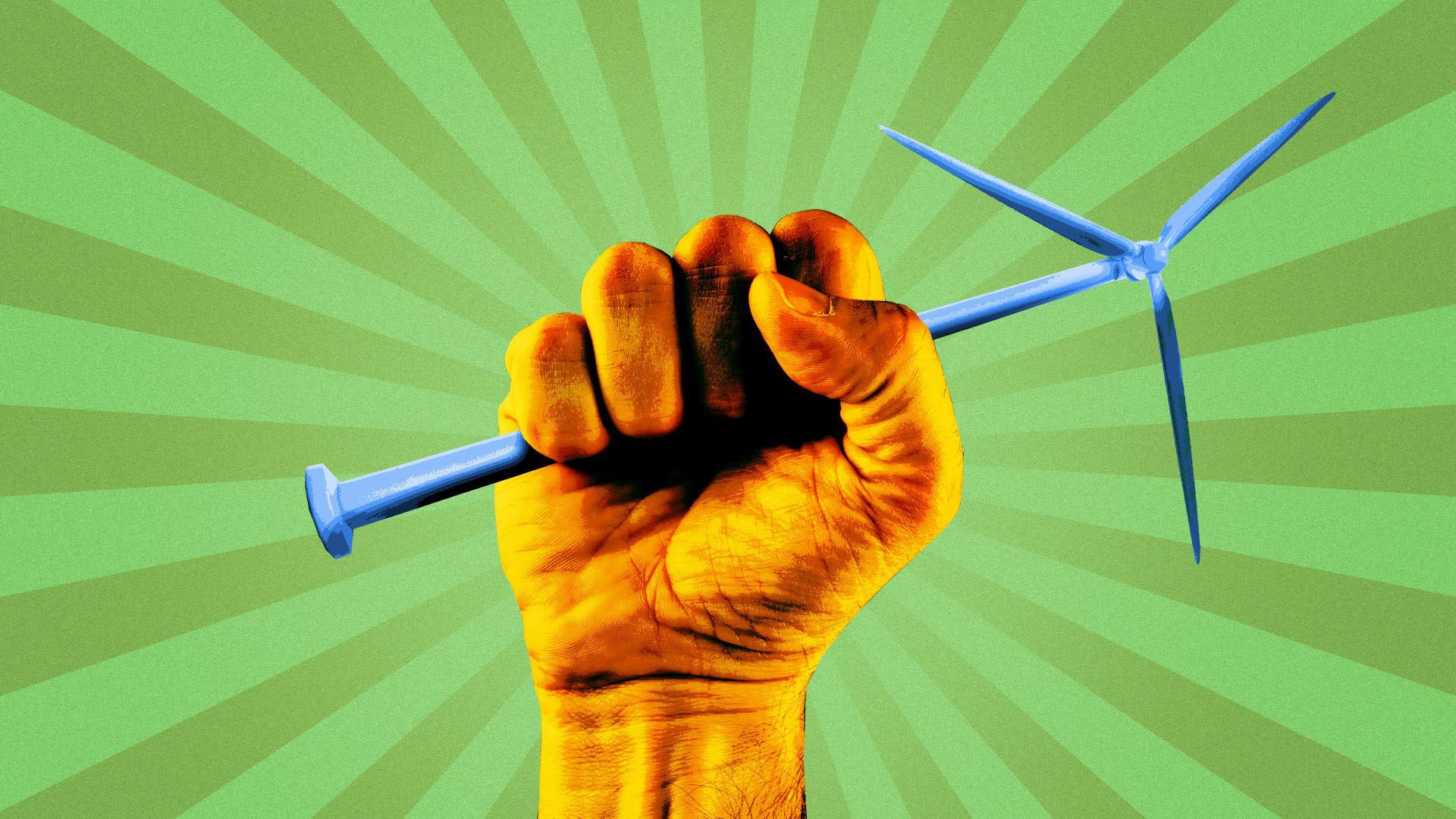 Sen. Bernie Sanders (I-Vt.) and Rep. Alexandria Ocasio-Cortez (D-N.Y.) on Thursday unveiled a 10-year plan to spend up to $180 billion to decarbonize and overhaul the nation's public housing.
Why it matters: The lawmakers are calling the proposed bill the first attempt from Green New Deal sponsors to begin adding legislative details to the sweeping concept.
These aren't just random legislators: Sanders is a top-tier Democratic candidate for the White House, and Ocasio-Cortez is a popular and influential figure in progressive circles.
White House hopeful Sen. Elizabeth Warren, who at times has challenged former Vice President Joe Biden for the lead in the primary race, is a co-sponsor.
How it works: The far-reaching plan envisions grants for efficiency overhauls and renewable energy use; workforce development; improved water quality; construction of community and childcare centers; recycling; improved transportation access and more.
The big picture: It's very Green New Deal-y.
The plan combines big investments (beyond what's likely to pass), an aggressive timeline and a multi-topic focus that extends beyond climate into economic and social justice realms.
On that last point, it emphasizes housing rights and needs, job training, and a "sustainable safety net." Plus, it calls for tenant leadership and job production to play a role in the overhaul itself.
Go deeper:
Editor's note: This story has been updated to clarify the scope of the proposed legislation and that the plan would spend up to $180 billion.
Go deeper