Elizabeth Warren reveals Medicare for All roadmap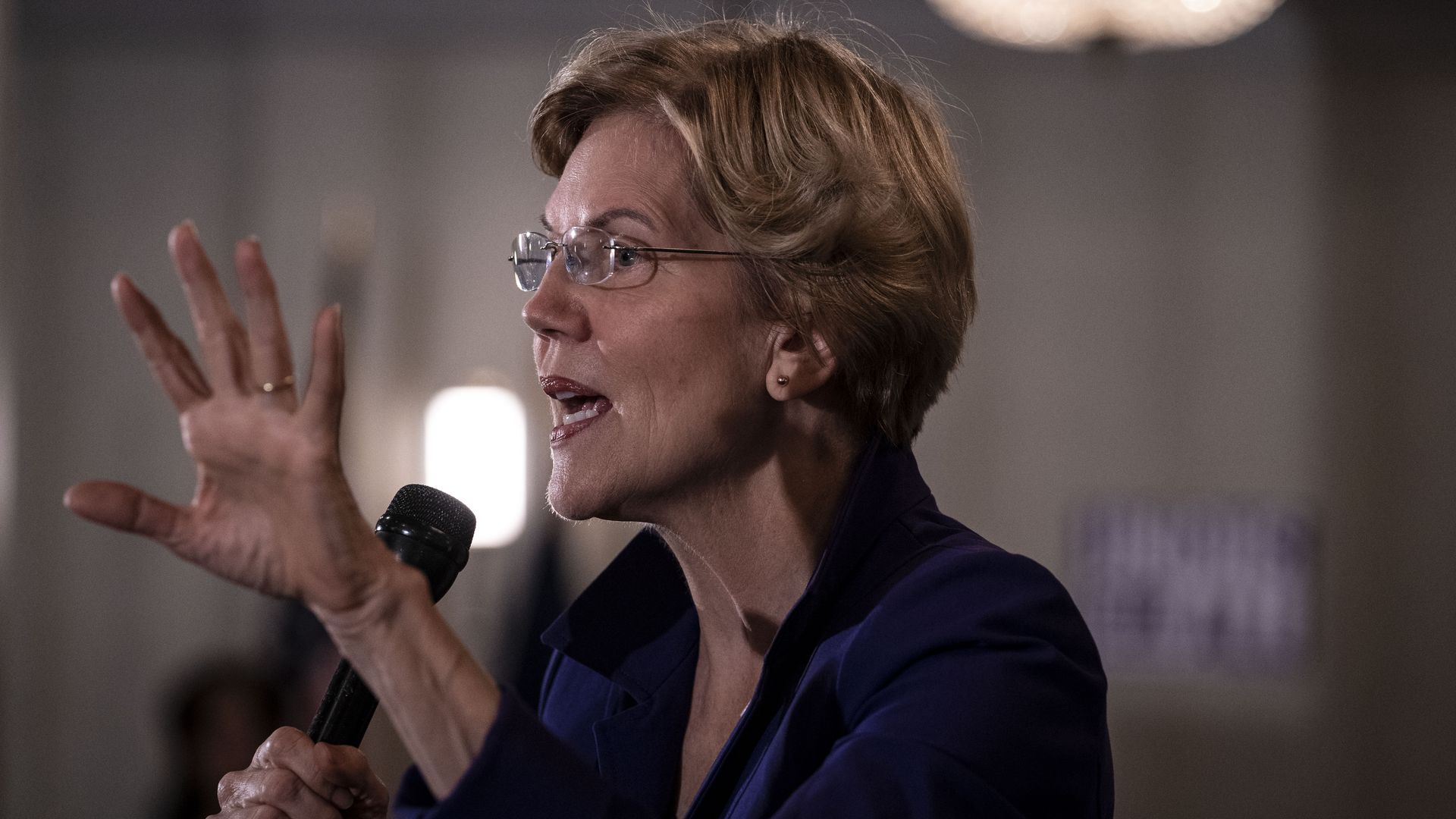 Sen. Elizabeth Warren's presidential campaign on Friday unveiled what would be her roadmap for overhauling the country's health care system if elected, carving out an initial public option with the promise of implementing 'Medicare for All' within her first three years in office.
Why it matters: The plan gives Warren a defense against criticism that she would abruptly strip away Americans' ability to choose their care and force them off private insurance.
The big picture: Sen. Bernie Sanders' proposal would require passing a single bill. But Warren would split the process by first expanding the reach of a more generous version of Medicaid in her first 100 days in office via a budget measure requiring only 51 Senate votes.
She would then "fight to pass legislation that would complete the transition to full Medicare for All" over her first three years in office.
Warren would keep employer-based care active throughout the process, but "the American people will have experienced the full benefits of a true Medicare for All option," which would build public support for a Medicare for All system.
Go deeper:
Go deeper