Apple "research" app brings health data to the upscale masses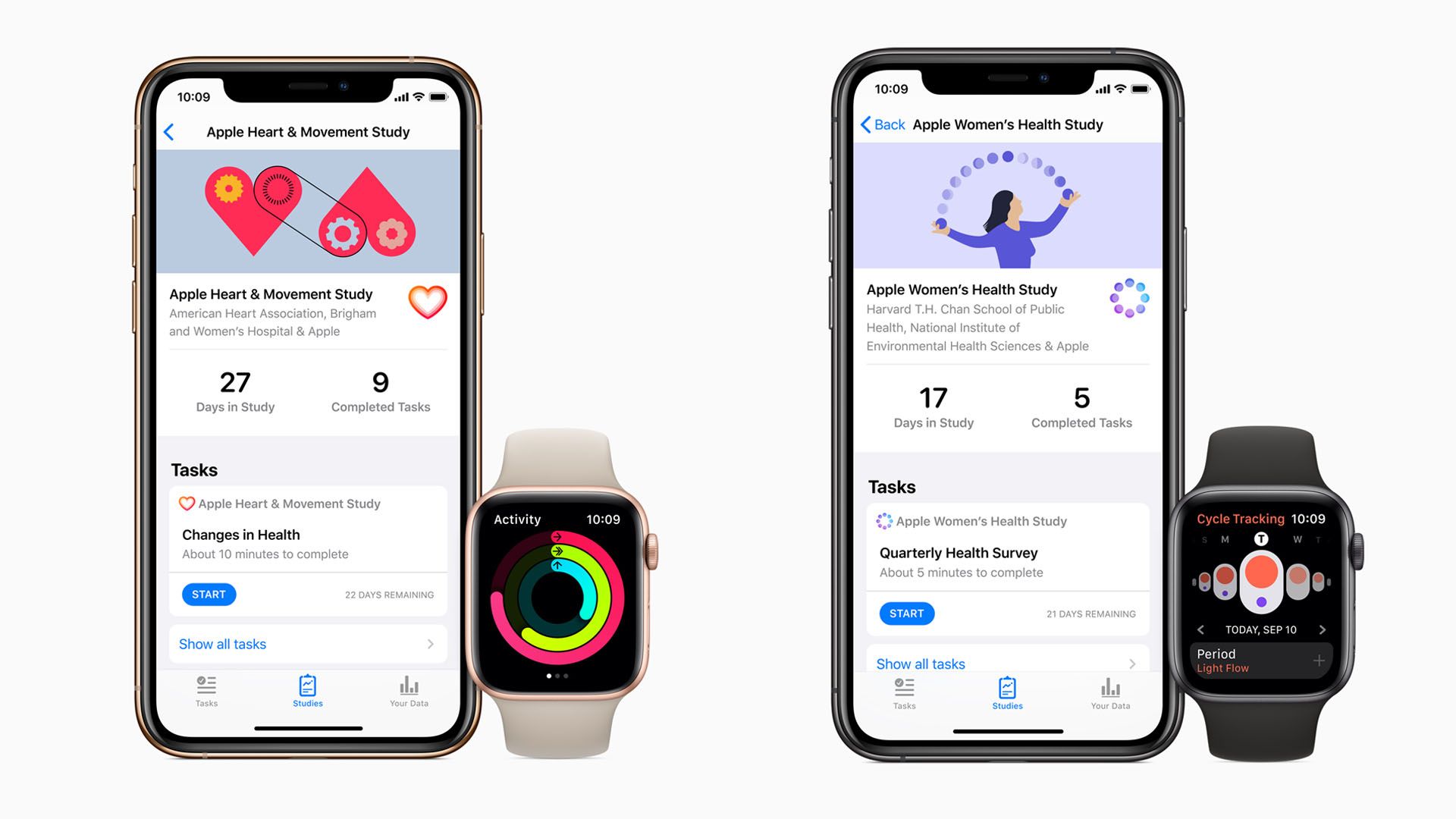 Apple released on Thursday an app for iPhone and Apple Watch users to participate in three longitudinal health data studies.
The big picture: Apple is just one of several Silicon Valley companies investing in health tech and transforming the future use of health data. Clinical trials via phone could increase participation rates, compared to traditional in-person studies.
Apple addresses privacy concerns by promising not to sell user data and allowing users to pick what they want to share, among other options.
Apple is funding the research, while health agencies and educational institutions will study and track the data. The National Institute of Environmental Health Sciences, Harvard T.H. Chan School of Public Health, University of Michigan, Brigham and Women's Hospital, American Heart Association and World Health Organization are conducting the research.
The voluntary studies:
Track heart beat to learn early warning signs of atrial fibrillation, heart disease or declining mobility.
Track menstrual cycles and how they relate to women's health conditions such as infertility and polycystic ovary syndrome.
Collect headphone usage and environmental sound exposure data to track hearing impact over time.
Yes, but, per NYT: Data from iPhone and Apple Watch owners is an unrepresentative sample of society. "People who use iPhones have a median income of about $89,000 compared with $64,510 for Android users, according to recent data from Comscore."
Go deeper:
Go deeper