Impeachment during a not normal presidency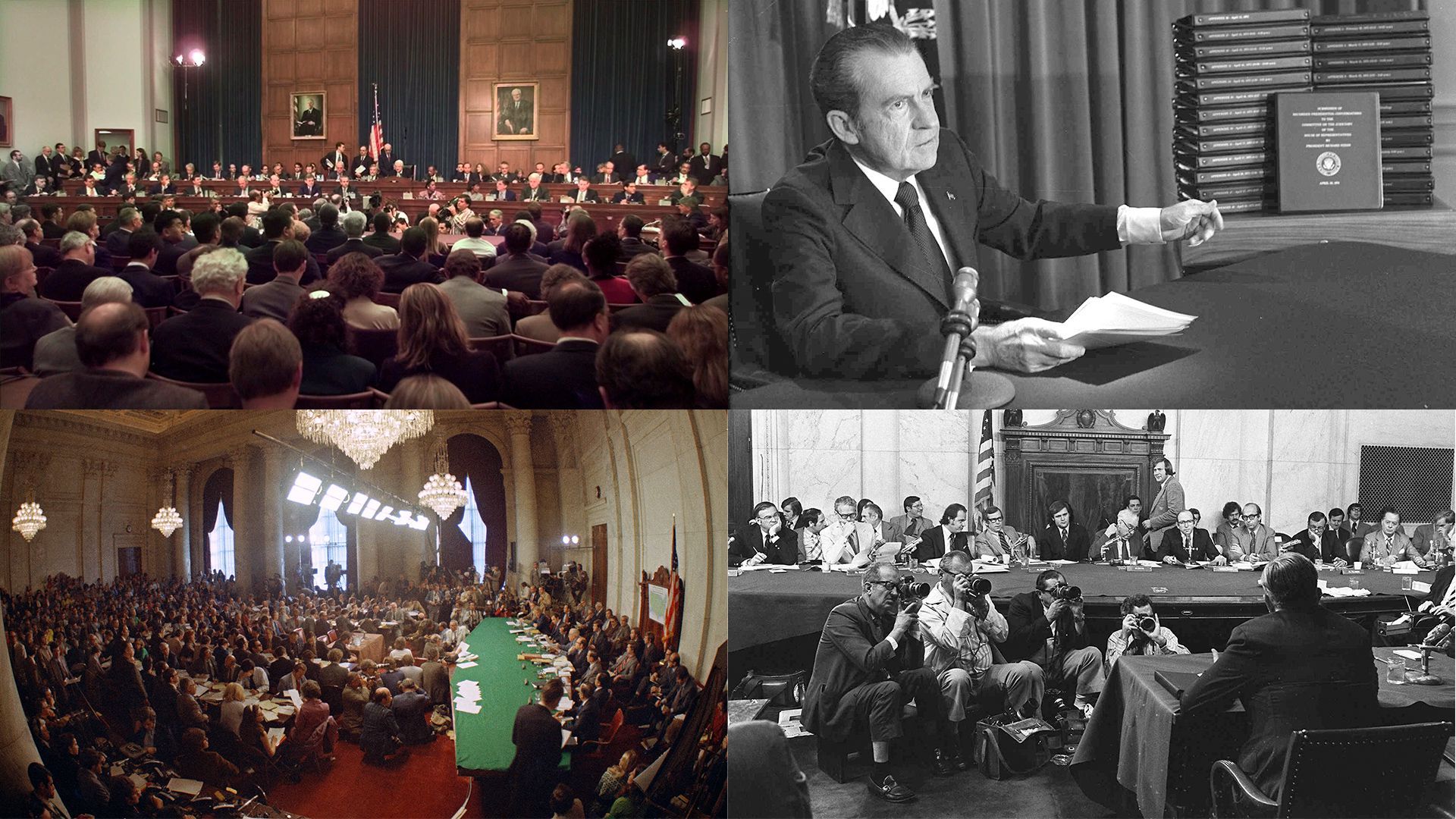 This is a not normal presidency, so expect a not normal impeachment process when the House impeachment public hearings kick off tomorrow.
The big picture: "There are consistencies in the process — televised hearings, partisan rancor and memorable speeches — but each impeachment process also stands alone," the AP reports in a useful "then and now" preview.
Investigations:
The Clinton and Nixon hearings featured evidence from special prosecutors and followed extensive law enforcement investigations.
The Trump hearings feature the House Intelligence Committee assembling its case in the absence of a special prosecutor or Justice Department investigation.
Hearings:
The Nixon hearings featured Senate hearings that included the famous question, "What did the president know and when did he know it?
For the Trump hearings, expect the fireworks in the House, where Democrats run the show. Plenty of witnesses have already gone behind closed doors, with the public rounds starting tomorrow.
Partisanship:
Nixon resigned in the face of likely Senate conviction, and multiple Senate Republicans told him conviction was coming.
For Trump, not a single House Republican voted yes on the proxy vote for an impeachment inquiry, and it's hard to fathom Senate Republicans voting to convict.
Cooperation:
Clinton apologized for his actions, and Nixon complied with a Supreme Court order to turn over evidence.
Trump has called the Ukraine call that launched the inquiry "perfect," and his administration has refused to cooperate with the inquiry.
Go deeper: GOP to argue Trump's "state of mind" on impeachment
Go deeper