How Deval Patrick's Bain Capital experience could play into 2020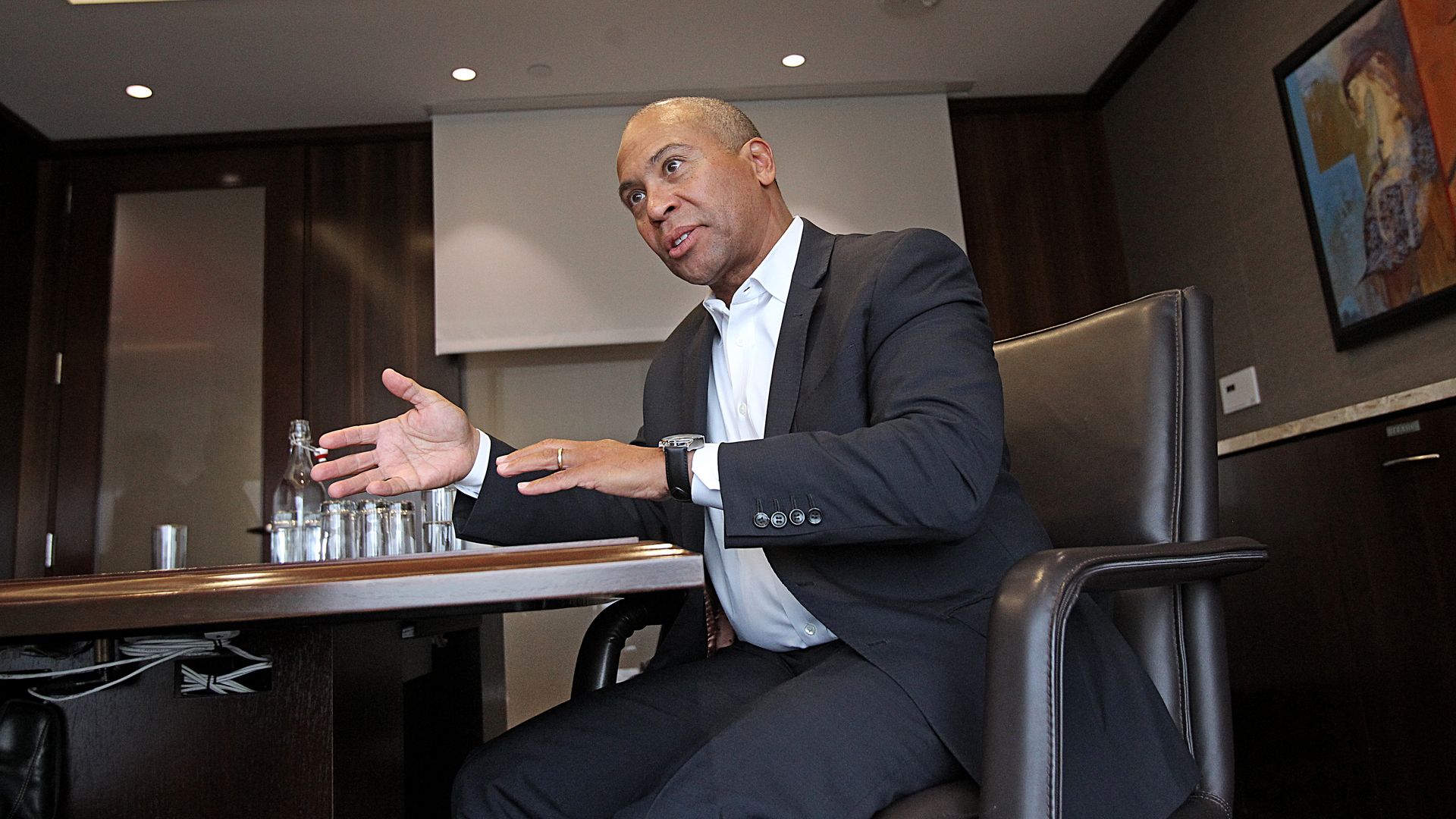 Private equity soon may get more unwanted attention in the Democratic presidential primary, based on an AP report that former Massachusetts Gov. Deval Patrick is seriously considering a last-minute entry.
The big picture: Patrick made his money as a corporate lawyer before running for public office, but has spent the past several years at Bain Capital, leading an impact investing effort.
There is unconfirmed speculation that Patrick was awakened in his suburban Boston home last night, by the sounds of champagne corks popping at Elizabeth Warren's campaign headquarters.
Between the lines: Patrick's Bain Capital experience is much different than Mitt Romney's, in terms of both type and tenure. But it might be a difficult distinction for Patrick to persuasively articulate, particularly given Warren's continuing efforts to paint the entire PE industry as engaged in "legalized looting."
The risk for private equity is that Patrick becomes Warren's flesh-and-blood foil.
On the other hand, it's also possible that Patrick complicates Warren's message, because of his particular fund's focus on positive social impact.
Either way, Patrick's run would produce a headache for Bain, both because it would need someone new to manage a relatively-young fund, and because the person who ran PR point during Romney's presidential run is no longer there.
The bottom line: We should know if this is real by Friday, as that's the deadline for candidates to file for New Hampshire's primary.
Go deeper:
Go deeper