Mexico grants asylum to Evo Morales, Bolivia's outgoing president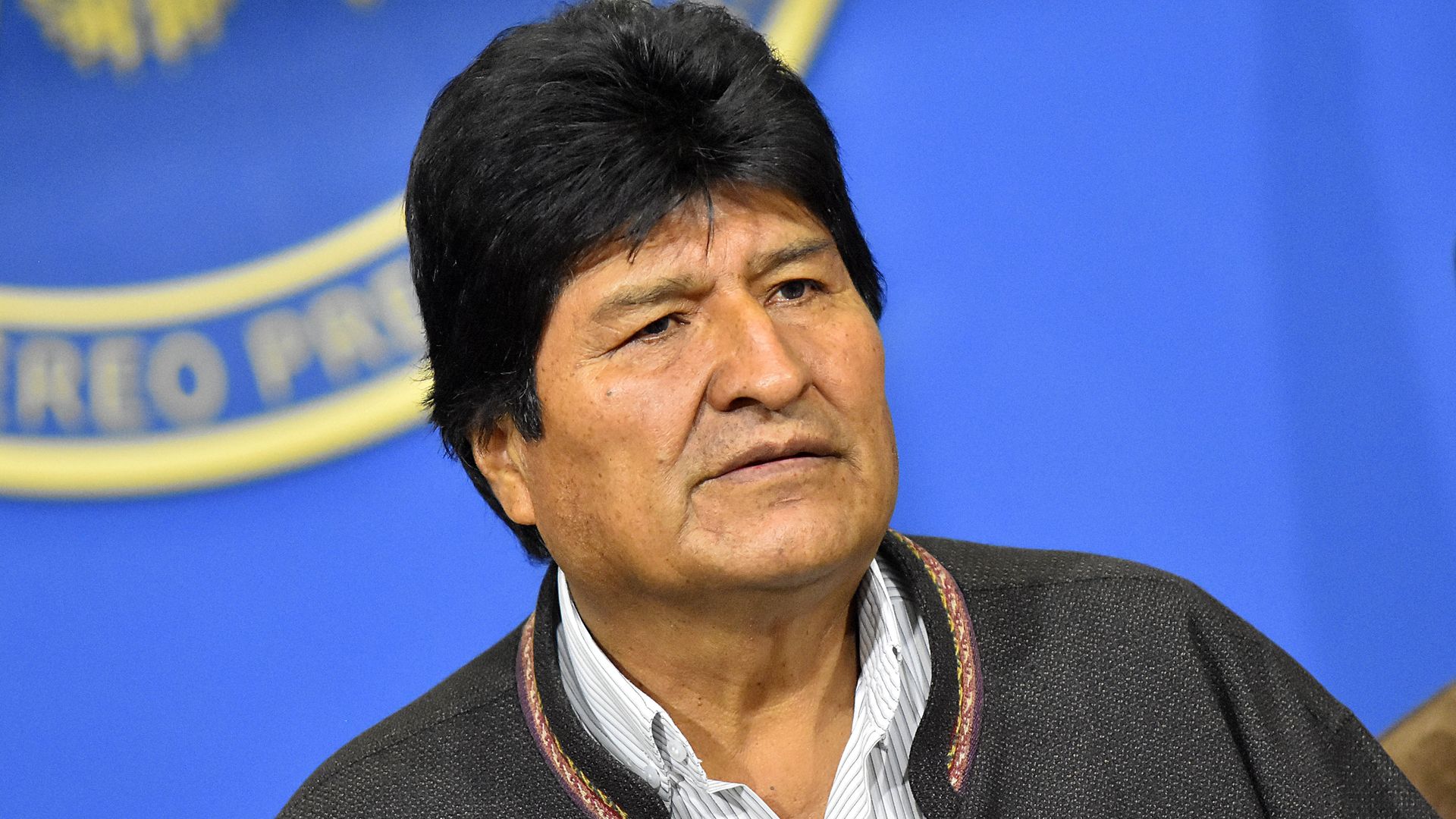 Mexico will grant asylum to Evo Morales, who stepped down as Bolivia's president yesterday after 14 years in power, Mexican Foreign Secretary Marcelo Ebrard announced this evening.
Why it matters: Bolivia has been engulfed in protests since an Oct. 20 election which Morales claimed to have won by a large enough margin to avoid a runoff, but which observers said was marred by irregularities. After stepping down, Morales claimed to be the victim of a coup.
The big picture: Morales is a giant of recent Bolivian history. The country's first indigenous president, he's been credited with reducing poverty and overseeing strong economic growth.
But he also consolidated power over institutions and the media, and sought the presidency this year despite losing a referendum on whether he could do so.
Driving the news: Pressure on Morales increased after the Organization of American States reported widespread electoral fraud. He promised a new vote, but Williams Kaliman, commander of the armed forces, urged him to resign in a televised address.
That hasn't ended the chaos on Bolivia's streets. "Mr Morales's supporters burnt houses, businesses and buses in the streets of La Paz, and in the neighbouring city of El Alto," per the Economist.
"Several television stations and newspapers closed down to protect their employees. There are also reports that pro-opposition rioters ransacked Mr Morales's house."
What to watch: The next three officials in the line of succession have resigned, leaving the country without a president.
As a power vacuum emerges in Bolivia, Morales is seeking the protection of a fellow leftist, Mexican President Andrés Manuel López Obrador.
President Trump cheered Morales' ouster as a "significant moment for democracy in the Western Hemisphere" that would send a signal to the regimes in Venezuela and Nicaragua.
Go deeper