Report: State Dept. found WH had no legal ground to block Ukraine aid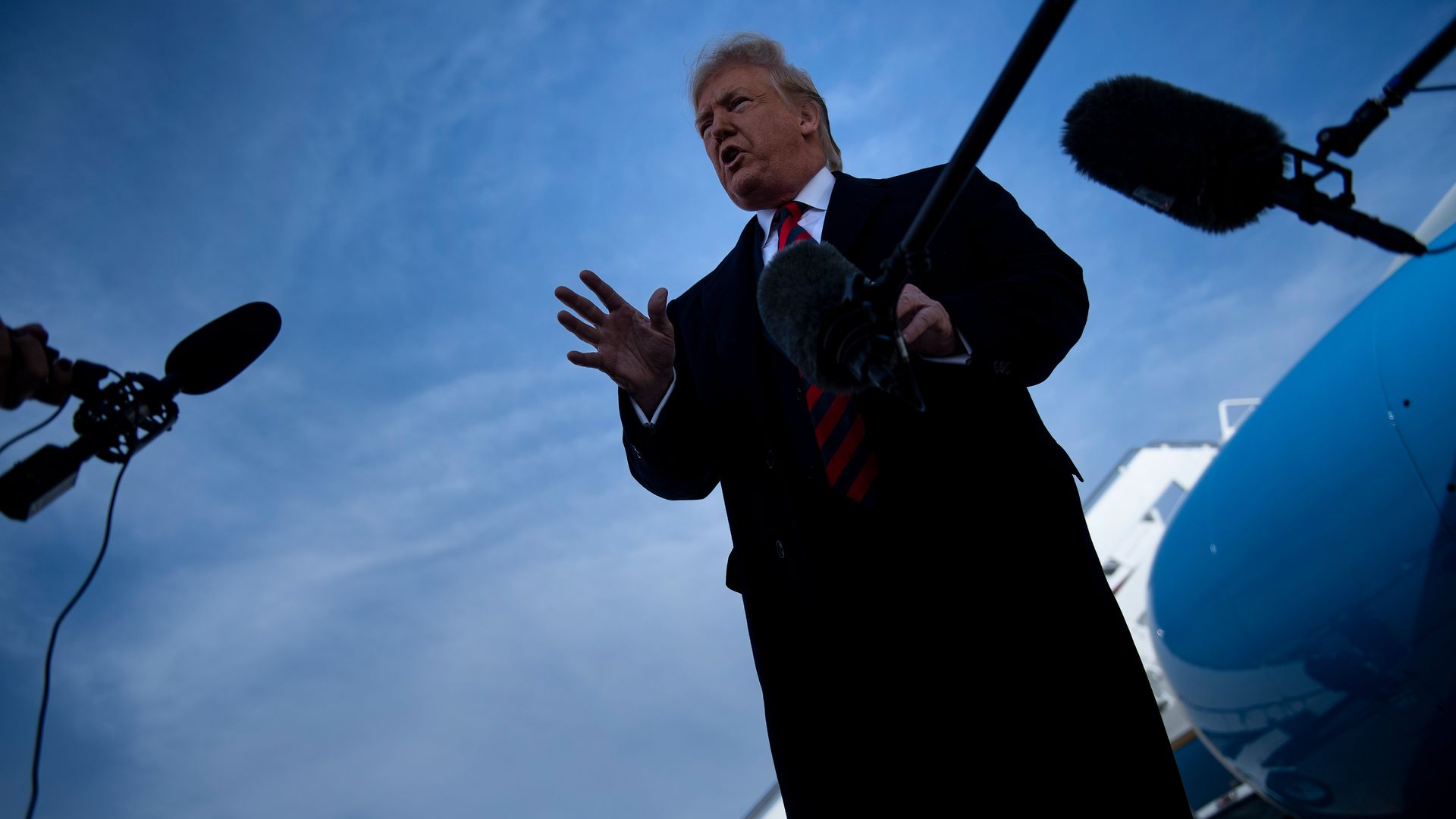 State Department lawyers found President Trump and the White House Office of Management and Budget had no legal ground to block the department sending military aid to Ukraine, Bloomberg reports.
What's happening: The State Department "quietly authorized releasing $141 million" of the approximately $400 million withheld by the White House several days before Sept. 11 — the date Trump says he released the funds, per Bloomberg.
The White House hold on funds "provoked consternation, if not panic, at the State and Defense Departments," Bloomberg reports — "because the law required them to spend the money by the end of the fiscal year on Sept. 30 or lose it."
The other side: "At no point was this pause inappropriate, let alone illegal," OMB spokeswoman Rachel Semmel told Bloomberg in an email Saturday.
Why it matters: House impeachment committee members and several witnesses have accused Trump of withholding military aid to Ukraine to pressure its government to announce investigations into the origins of the Russia probe and former Vice President Joe Biden and his son Hunter Biden.
Go deeper:
Go deeper