FEMA to grant $10 million to 26 states managing hazardous dams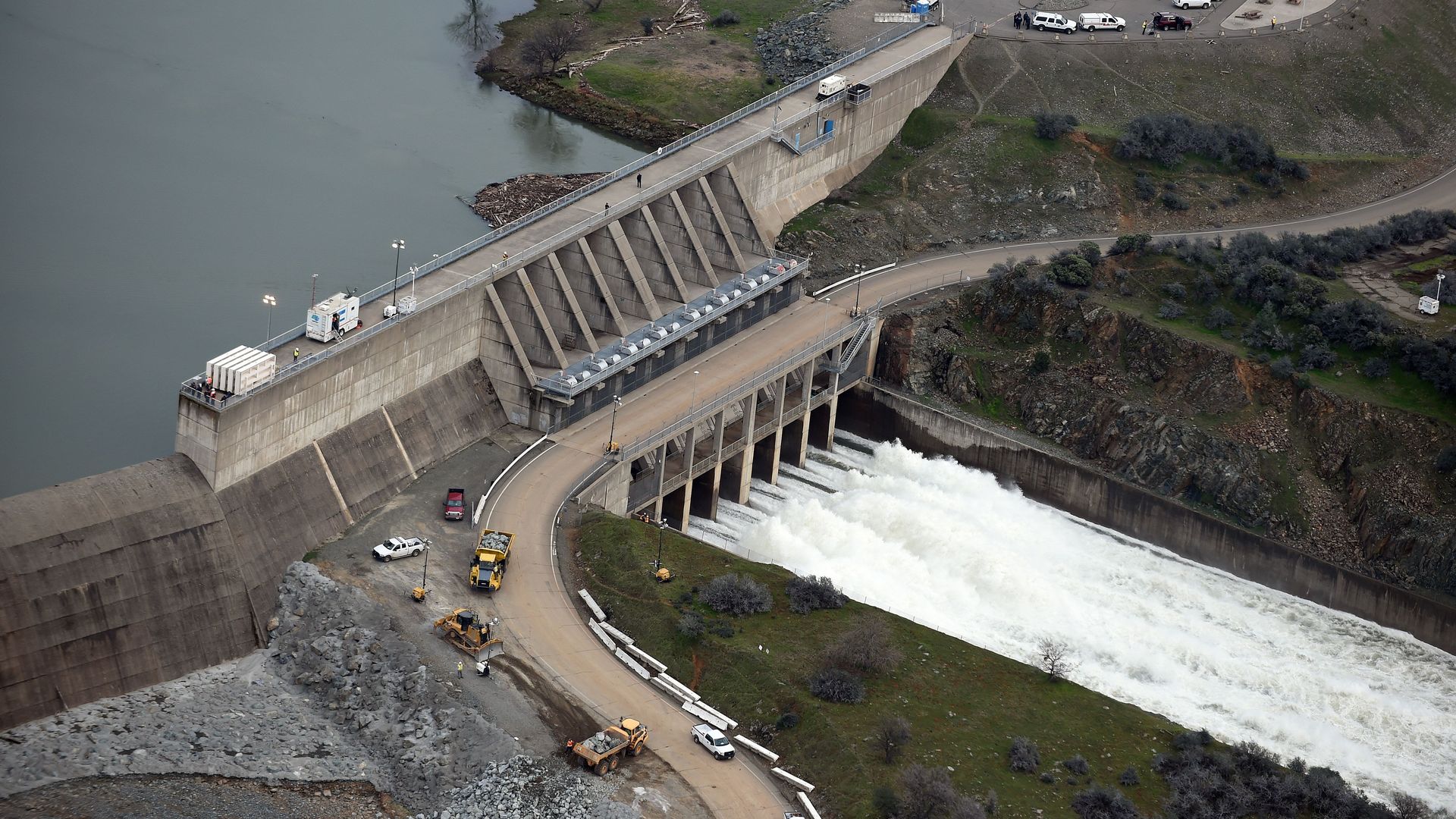 The Federal Emergency Management Agency plans to allot $10 million to 26 states with dangerous dams that have failed safety standards, AP reports.
Why it matters: The $10 million falls well below the $70 billion the Association of State Dam Safety Officials assesses is needed to repair and modernize the nation's tens of thousands of aging dams.
An AP analysis identified at least 1,688 high-hazard dams in need of attention in 44 states and Puerto Rico. It also found that around 1,000 dam failures over the past four decades have killed at least 34 people.
Background: FEMA is releasing the grants as a part of the Rehabilitation of High Hazard Potential Dam Grant Program, which was created in 2016 to give states $445 million over 10 years to repair, improve or remove dams. However, states or local entities are required to provide a 35% match to the grant they receive.
Congress did not fund the law's $10 million annual appropriation in 2017 or 2018.
This year, Congress funded only $10 million of the $25 million authorized for 2019. This will be the first year a national program will focus only on dams overseen by states and local entities.
The law allows Congress to authorize an additional $40 million in 2020, but lawmakers have not yet agreed on next year's allotment.
Details: New York and Ohio both received the largest award of more than $1.2 million, while Oregon received $260,484, according to AP. Some states have to determine if their dams will benefit from the grants.
Go deeper ... Scoop: Trump's $2 trillion spending dream
Go deeper