Women's Trump-era power surge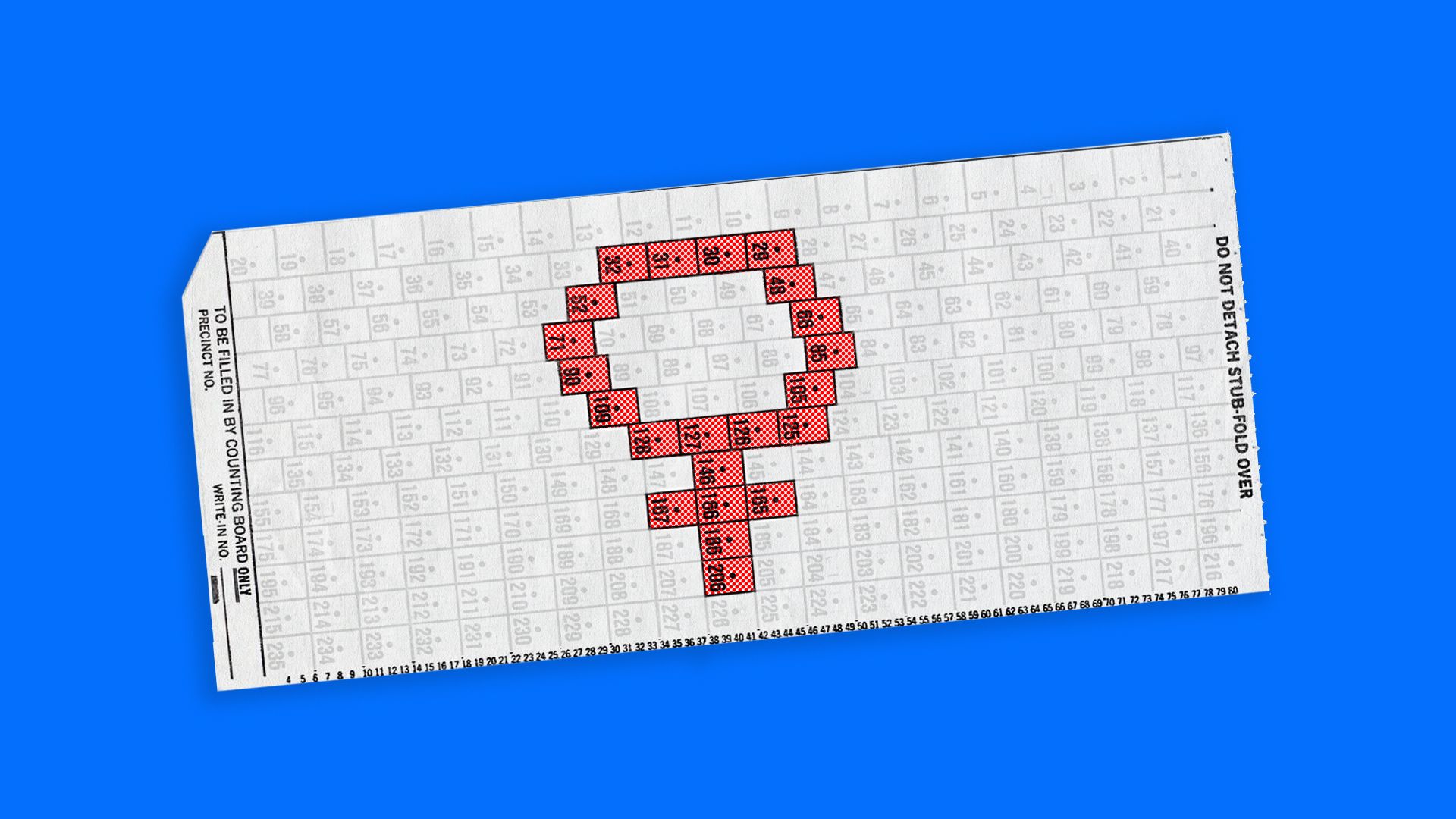 A surge of female winners in this week's state elections — most of them Democrats, and many of them women of color — reflect women's rising political power since the 2016 election, AP reports.
Why it matters: Tuesday's results mean women will hold majorities in places like the Boston City Council, long seen by many as a "boys' club," and lead communities such as Scranton, Pa., where voters elected the city's first female mayor just weeks before she's due to give birth.
In Virginia, Juli Briskman, a cyclist who was fired after she flipped off President Trump's motorcade, was elected to the Loudoun County Board of Supervisors, representing an area that's home to one of his golf courses.
Briskman said her run-in with Trump inspired her to get involved in politics.
"I think this administration has done that for a lot of women," Briskman, a single mom, told AP. "They've just decided, 'OK, if someone like this can get elected ... we need to start speaking up and changing it.'"
In Maine, a 23-year-old Somali-American woman was elected to the Lewiston City Council, defeating another Democrat and what she described as "internet trolls" who lobbed racist and sexist attacks via social media.
GOP women were behind record wins in Mississippi, where 12 women — eight Republicans and four Democrats — won seats in the state Senate. The previous record was nine, set in 2016.
Go deeper:
Go deeper