House vs. Senate Republicans on impeachment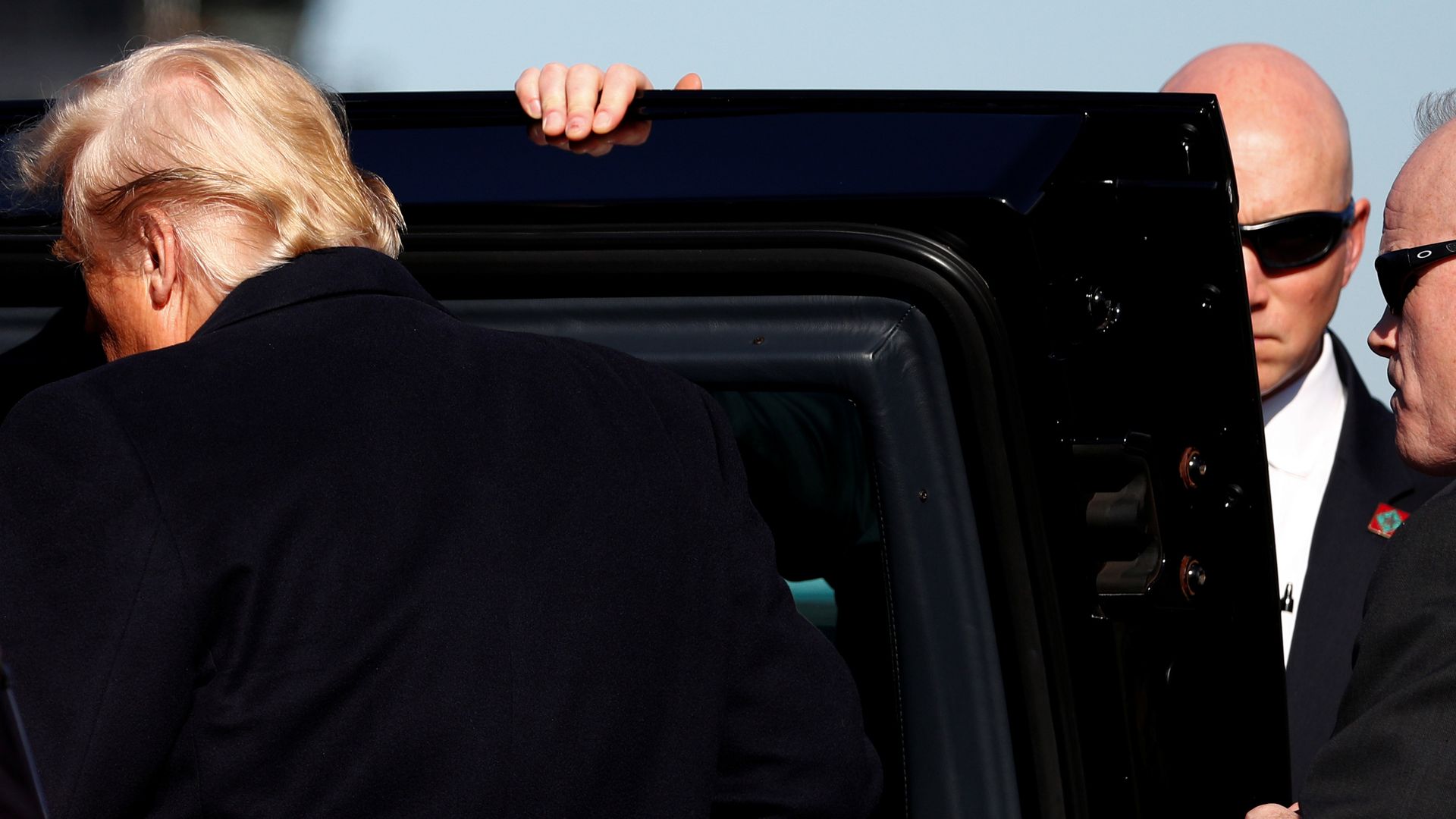 Republicans are divided in their approach to defend President Trump in the impeachment inquiry, AP reports.
What's happening: Senate Majority Leader Mitch McConnell has privately advised his colleagues to say as little about impeachment as possible. Last month, he held a meeting on the Senate's trial rules of procedure. Meanwhile, House Republicans have taken a bolder stance.
House Republicans' message on Trump's impeachment has four elements, a senior House GOP aide told AP:
The White House memo of Trump's July 25 call with the Ukrainian President "shows the president did nothing wrong."
"Several key witnesses" testified to House impeachment committees that "they don't have firsthand knowledge of what transpired."
Ukraine "didn't know the military aid was being upheld until it was publicly reported."
"Eventually, the U.S. agreed to send the money to Ukraine."
Reality check: The memo shows that Trump pressed the president of Ukraine to investigate Joe Biden — and House Democrats have accused Trump of withholding military aid to increase that pressure.
Ukraine planned to announce investigations into the Biden family and the origins of the Russia probe up until it received military aid from the U.S., the New York Times reports.
Between the lines: Senate Republicans — potential jurors for Trump's impeachment trial — are playing it safer than their counterparts in the House.
Go deeper: Trump's Ukraine transcript gaps worry administration officials
Go deeper