Senegal's chicken war: KFC and AFC battle it out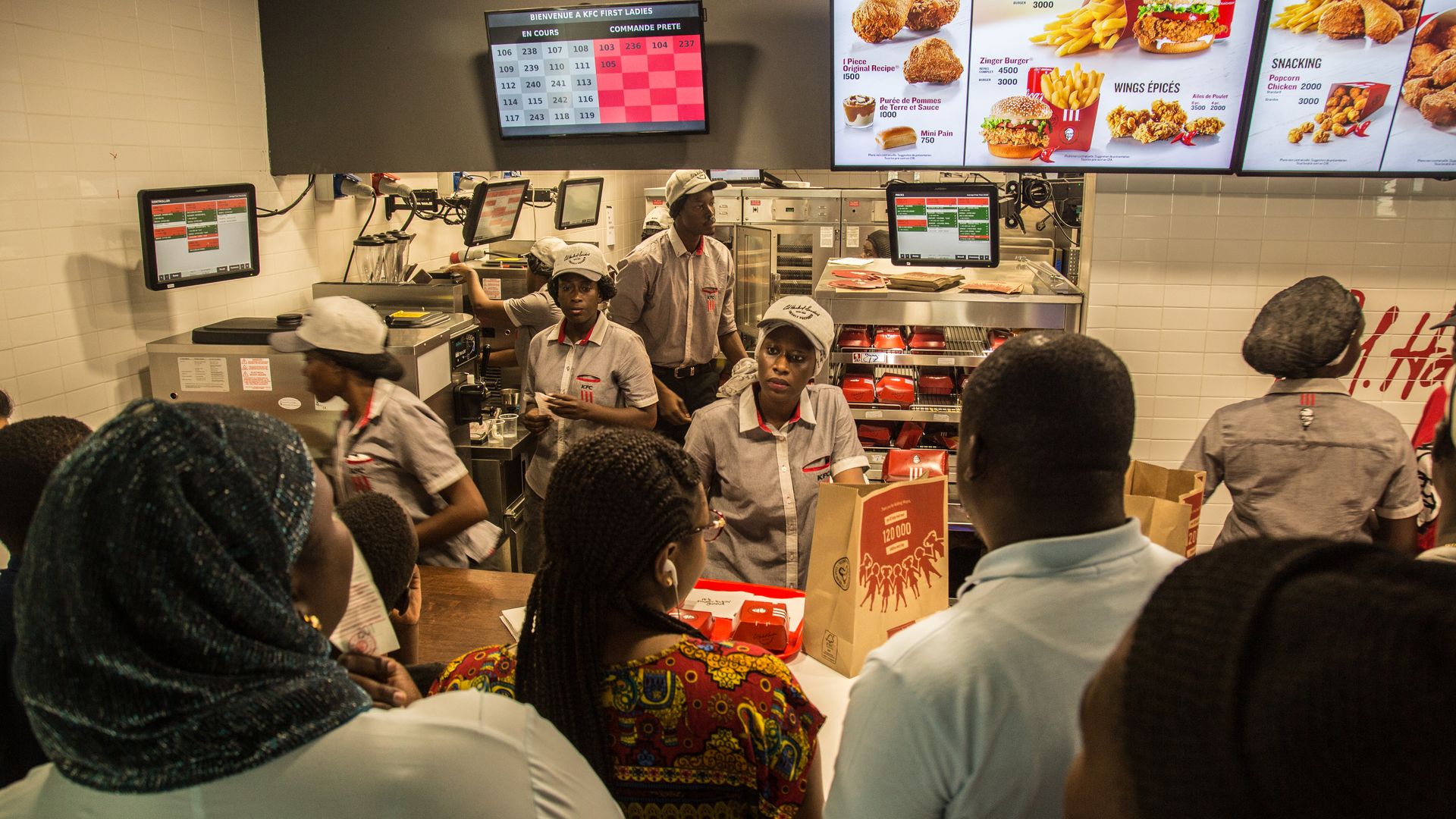 As Chick-fil-A and Popeye's continue to fight for the title of best chicken sandwich in the U.S., Kentucky Fried Chicken has found itself in a similar contest in Senegal with local Africa Fried Chicken, reports the Washington Post.
Why it matters: Several African nations have rapidly expanding middle classes and notably young populations, per the Post. However, entering the growing African market is proving to be challenging for American companies, as existing and established local businesses cater to the demographic and have built relationships with consumers.
The state of play: KFC opened its first location in Senegal in early October, and has sold an average of 1,000 meals each day since, per the Post. Some critics claim AFC ripped KFC off, while others suggest KFC should work harder to cater to local tastes, per the Post.
AFC is owned by Birane Ndour, who initially wanted to open a KFC. The American company denied Ndour's request, so he opened a Senegalese version and recruited a neighborhood mom to draft his secret recipe, writes the Post.
KFC's first location was launched by Anta Babacar Ngom Diack, whose family owns one of the largest chicken processing plants in the region. She emailed KFC monthly, and the first location debuted with an all-female staff.
Yes, but: While both eateries are getting a taste of success, there is more work to be done in Senegal, where street food remains a cheaper alternative.
"Companies must stand out to lure customers away from cheaper traditional fare," writes the Post.
Go deeper:
Go deeper