Indian Supreme Court rules in favor of Hindu temple over mosque at disputed religious site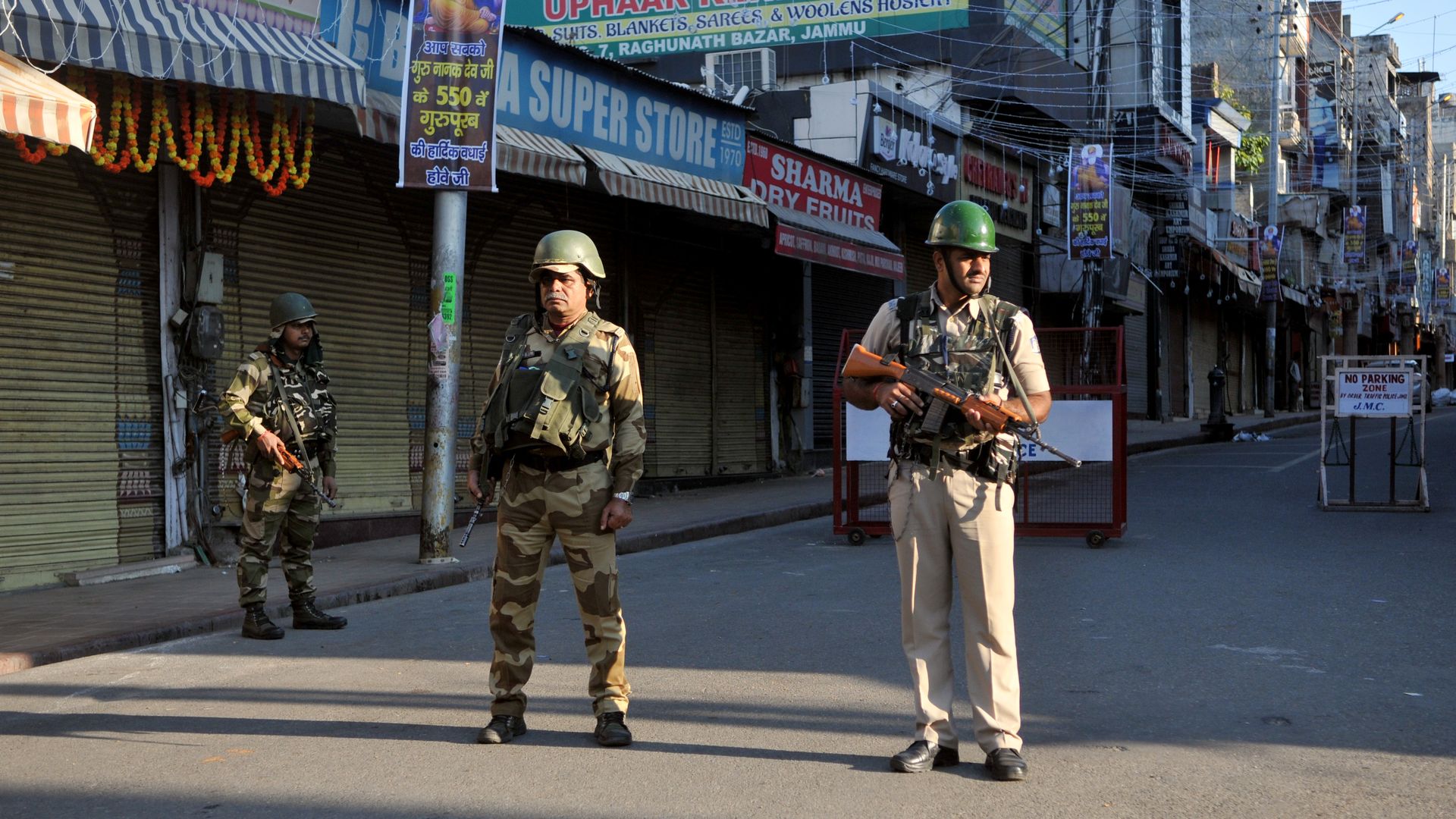 India's Supreme Court unanimously ruled that a Hindu temple can be erected on disputed land in the town of Ayodhya, instead of a mosque, ending a decades-long dispute in the country, the Washington Post reports.
Why it matters: This decision is deemed a major win for Indian Prime Minister Narendra Modi, who campaigned on Hindu nationalism, per the Post. Building a temple on the contentious land has been a longstanding goal of India's ruling Bharatiya Janata Party.
"In this country of more than 1.3 billion people, there is no issue quite like the controversy over Ayodhya, which has provoked violence and inflamed communal tensions for years," the Post writes.
The state of play: Concern over the court's decision ran so high that the government increased security throughout the country and people stocked up on food for fear of violence, according to Al Jazeera.
Context: Some believe Muslims tore down a temple to the Hindu god Ram, per the Post. India's Muslim leaders built a mosque in the disputed location in the 16th century
In 1992, Hindu extremists illegally attacked the mosque, killing almost 2,000 people in the process, notes the Post.
Go deeper:
Go deeper