Ending DACA could add risks to U.S. security and regional stability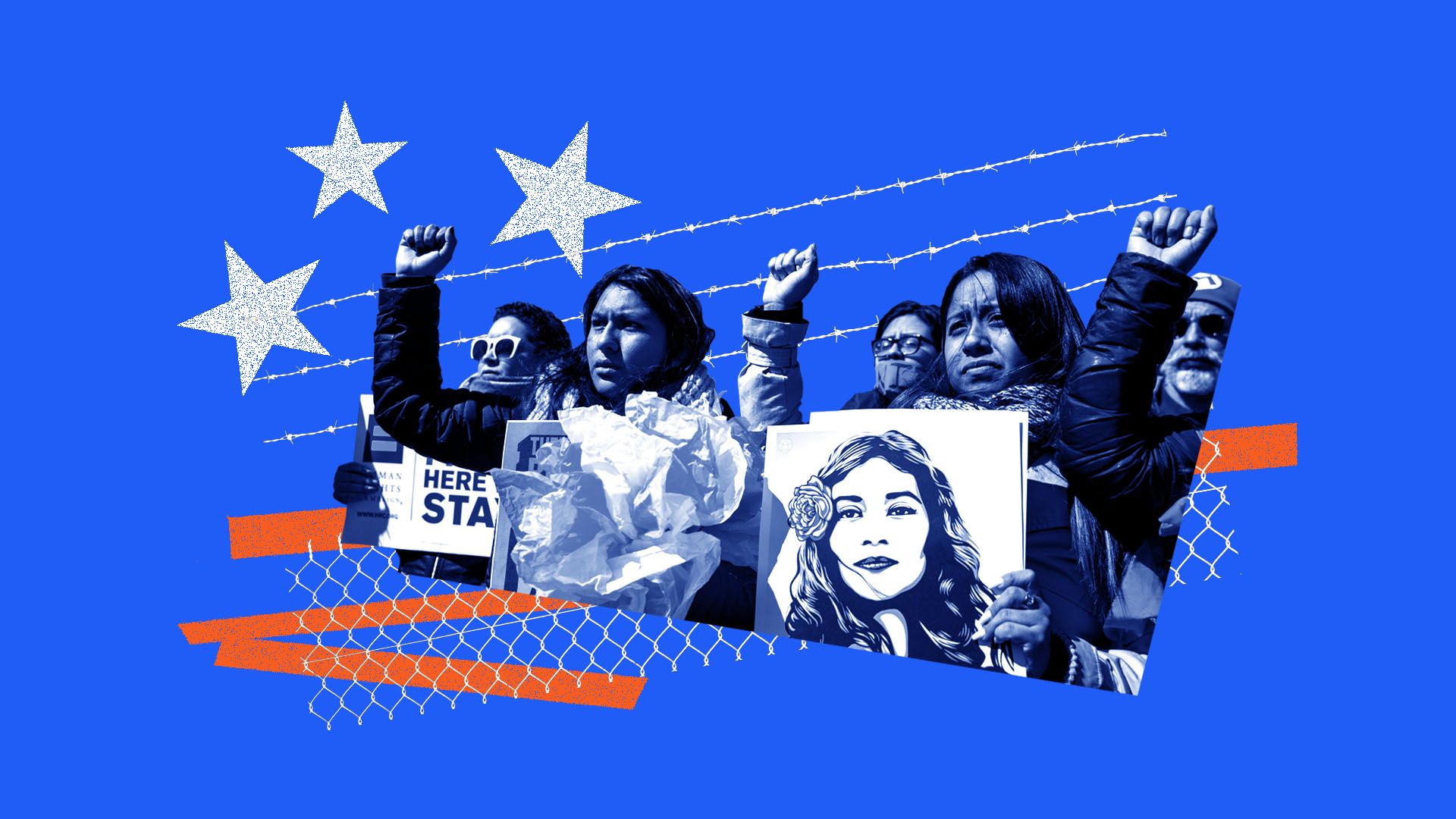 The Trump administration's plan to rescind Deferred Action for Childhood Arrivals (DACA), set to be argued before the Supreme Court next week, could not only upend 700,000 immigrants' lives but present serious risks to U.S. national security.
The big picture: DACA has offered young immigrants temporary protection from deportation and the legal ability to work. Ending the program would consume significant law enforcement resources while hampering U.S. military readiness and Western Hemispheric stability.
Between the lines:
The cost of DACA deportations could run as high as $7.5 billion. Funding its rescission would require shifting resources away from cross-border crime, counterterrorism and emergent threats that homeland security and law enforcement officials could otherwise prioritize.
Hundreds of DACA recipients are currently serving in the U.S. Armed Forces through the Military Accessions Vital to National Interest (MAVNI) program. MAVNI recruits immigrants with language skills and cultural competencies that are especially valuable to Special Operations Forces carrying out sensitive missions.
The majority of DACA recipients would be deported to countries in Central and South America that are already struggling with poverty, crime and oversubscribed social services. A large influx of returning migrants would add to the destabilizing strain throughout the region and could further exacerbate the challenges along the U.S.-Mexico border.
The other side: The Trump administration has argued before the courts that rescinding DACA would deter migrant flows.
But, but, but: Since DACA recipients had to have arrived more than 12 years ago, the program has no clear magnet effect for those migrating today.
The bottom line: The Supreme Court's ultimate ruling on DACA will have implications not just for a narrow area of immigration policy but for U.S. security and its leadership role in the Americas.
Denis McDonough served as deputy national security adviser and White House chief of staff in the Obama administration.
Go deeper