Congo warlord sentenced to 30 years for murder, rape, sexual slavery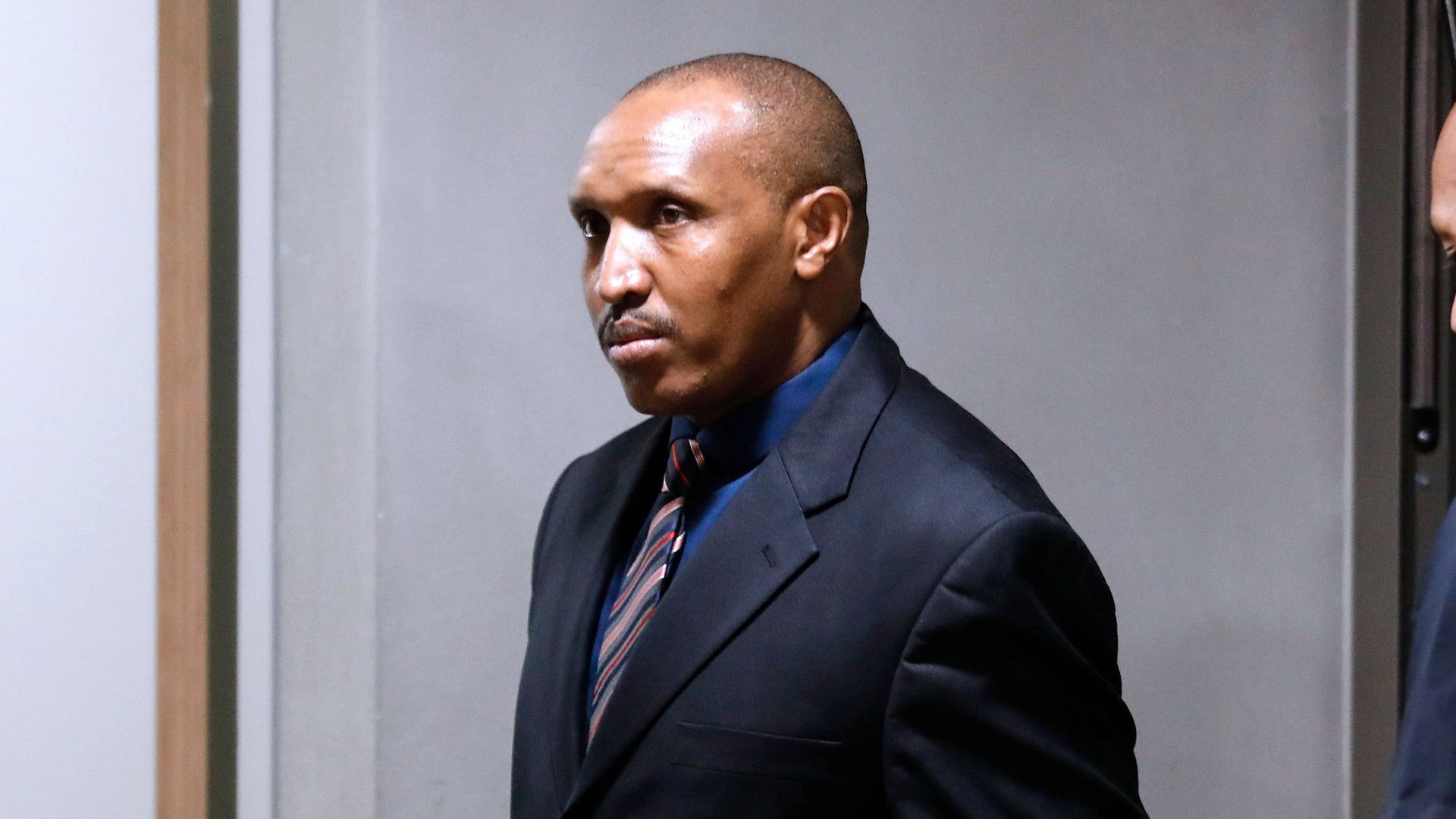 Bosco Ntaganda, otherwise known as "The Terminator," was sentenced to 30 years by the International Criminal Court Thursday, AP reports.
The big picture: Ntaganda was found guilty of 18 counts of war crimes and crimes against humanity in July. He'd served as a military commander during a deadly ethnic conflict in Congo from 2002 to 2003. Under his command, the Patriotic Forces for the Liberation of Congo committed murder, held people in sexual slavery, and raped men, women and children.
The sentence was the highest ever given by the Court — with 30 years being the maximum allowed. Judges are allowed to impose a life sentence at their discretion, which victims' lawyers pushed for.
The Patriotic Forces for the Liberation of Congo leader, Thomas Lubanga, is currently serving a 14-year sentence issued by the court for the use of child soldiers.
What to watch: Ntaganda has already appealed his conviction and has 30 days to appeal his sentence.
Go deeper:
Go deeper