Comey: Impeachment will test the meaning of the oath of office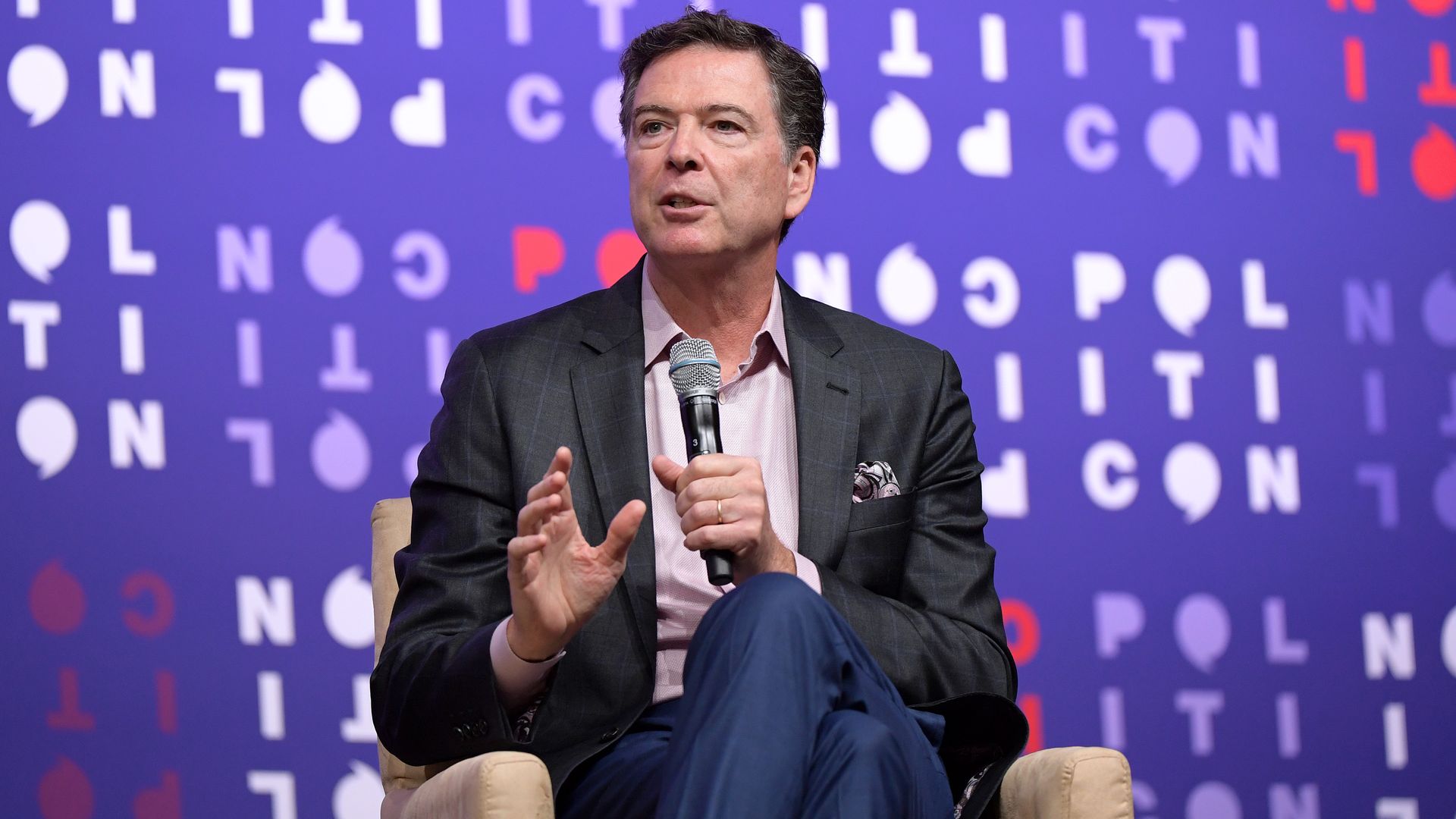 Former FBI Director James Comey suggested in a Washington Post op-ed Wednesday that elected officials should uphold their oaths of office by removing President Trump from office.
The big picture: Comey questioned whether members of Congress would be upholding their oaths if they do not take action against Trump for allegedly withholding military aid to Ukraine to pressure its government to investigate his political rivals. Comey specifically singled out Sen. Rob Portman (R-Ohio), who voted to impeach former President Bill Clinton but has said Trump's actions don't warrant impeachment.
Key excerpts:
"If Congress passes a law giving a vulnerable ally hundreds of millions of dollars in military aid desperately needed to fend off a relentless Russia, and the president of the United States uses that money to coerce the desperate ally to provide electoral dirt on his likely opponent, is the president faithfully executing his office? And if the president conditions White House meetings on acquiring the same foreign dirt to help him get reelected? The answers are obvious."
"But oaths are sticky things. If, after all the table-banging, the facts show a president, in exercising the core of his powers under the Constitution — the conduct of foreign affairs and the national defense — failed to faithfully execute his office, what then? If the president used the power and money of the United States to coerce a foreign nation into helping him get reelected, what of the promise senators and representatives made?"
"If oaths and promises, the bedrock of the rule of law, are to mean anything, the senator [Rob Portman] and his colleagues will need to explain how they square their solemn promises with Trump's actions."
Go deeper: Jeff Daniels to star in CBS adaptation of James Comey's memoir
Go deeper