Democrats take control of both houses of Virginia legislature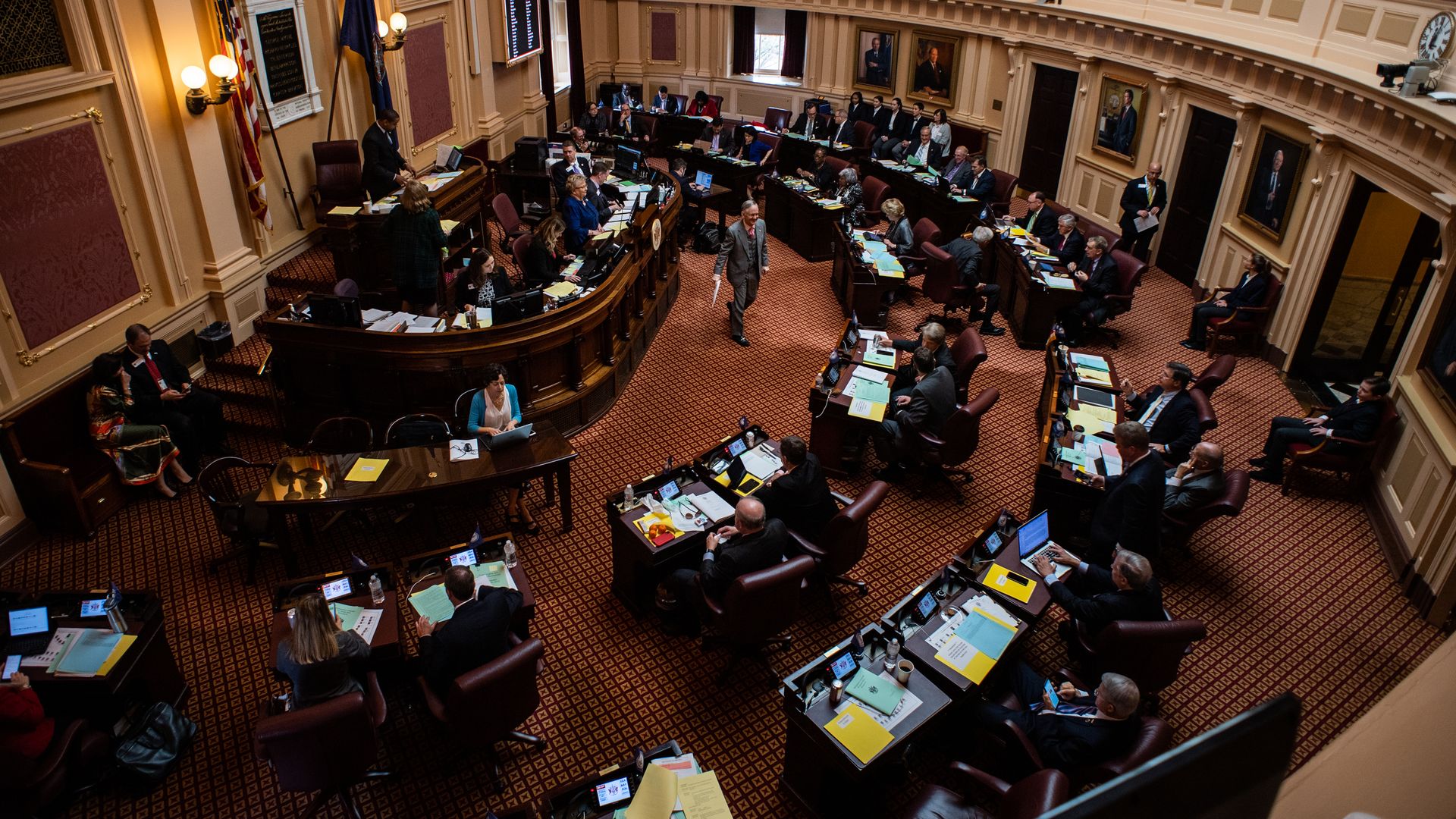 Democrats on Tuesday took control of the state House and Senate in Virginia's General Assembly in the state's off-year elections, the AP projects.
Why it matters: The results in Virginia may foreshadow dynamics for 2020, including Democratic turnout, mobilization by gun control activists and concerns about Trump among suburban voters, Axios' Margaret Talev says.
The state of play: All 140 seats in the General Assembly were up for grabs this year.
Republicans previously held a 20-19 majority in the Senate, and a 51-48 majority in the House.
The big picture: The shift could have significant ramifications on gun control, the passage of an Equal Rights Amendment and an increase in the minimum wage — all bills Republicans in the legislature had blocked in recent years. Democrats will now draw the state's congressional districts after the 2020 census.
Voters listed gun control as a top priority in a recent Washington Post-Schar School poll.
Republicans have not won a statewide election in Virginia since 2009. Donald Trump lost the state by 5 points in 2016.
Go deeper