House Democrats drop subpoena for ex-Bolton aide Charles Kupperman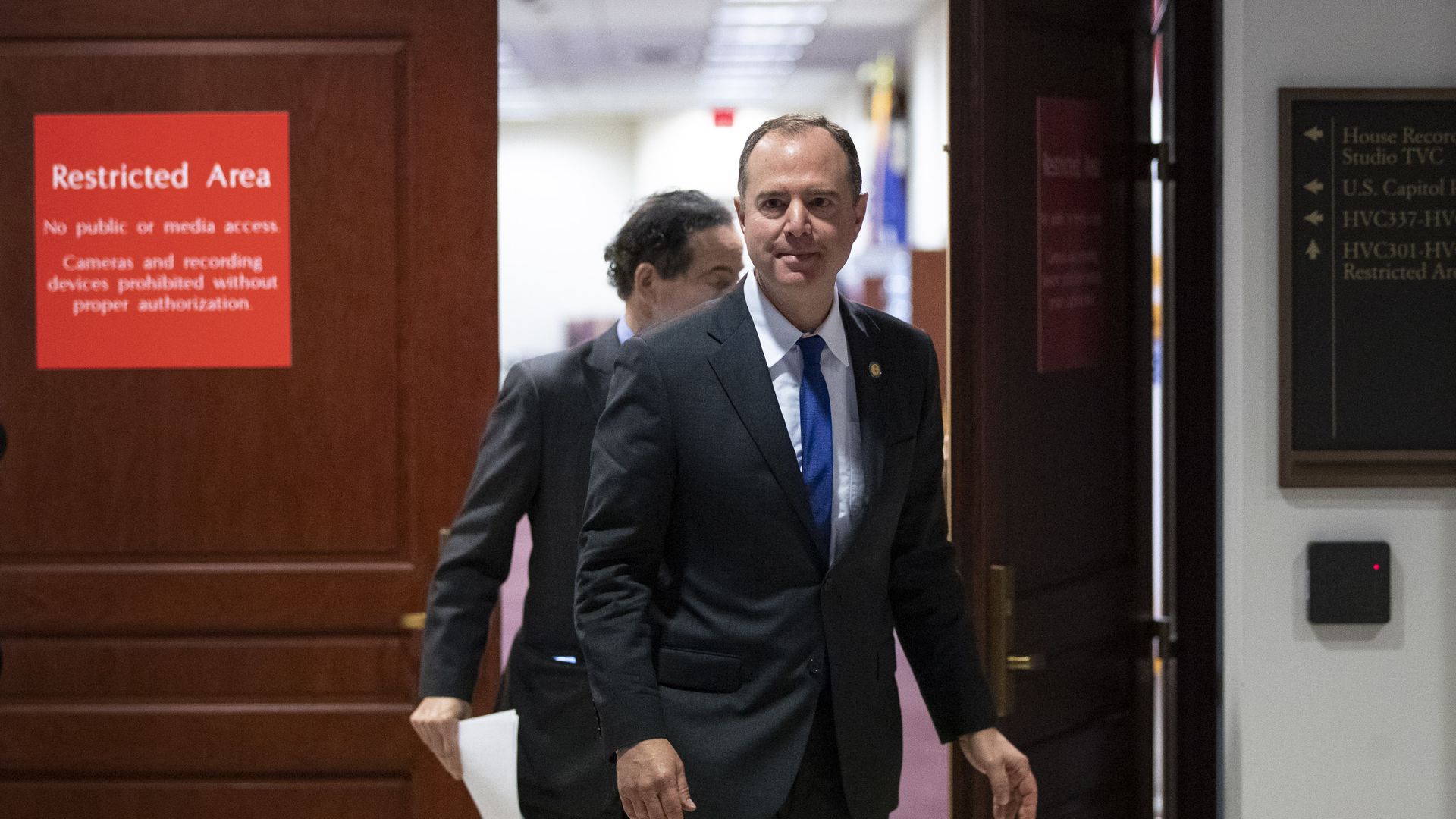 The House committees conducting the impeachment inquiry into President Trump have withdrawn their subpoena for former deputy national security adviser Charles Kupperman, who had requested that a judge determine whether he should comply with the subpoena or a White House order blocking him from testifying.
Why it matters: A House Intelligence Committee official tells Axios' Alayna Treene that even if Kupperman's lawsuit is dismissed, the decision would be delayed by a prolonged court process. With House Intelligence Chairman Adam Schiff's announcement Wednesday that the committee will begin public impeachment hearings next week, it's likely that Democrats believe they already have enough evidence to proceed without the testimony of White House officials fighting subpoenas.
In a letter to Kupperman's attorney, Schiff wrote that he hopes Kupperman will comply with an upcoming ruling in a similar case involving former White House counsel Don McGahn.
Judge Ketanji Brown Jackson is expected to rule on whether McGahn must comply with a subpoena in the House's investigation into potential obstruction of justice by President Trump stemming from the Mueller report.
The White House directed McGahn not to comply with the investigation in May, and the current court case is much further along than Kupperman's.
Go deeper: Adam Schiff announces first public impeachment hearings
Go deeper