Boeing CEO to give part of bonus to 737 MAX victims' compensation funds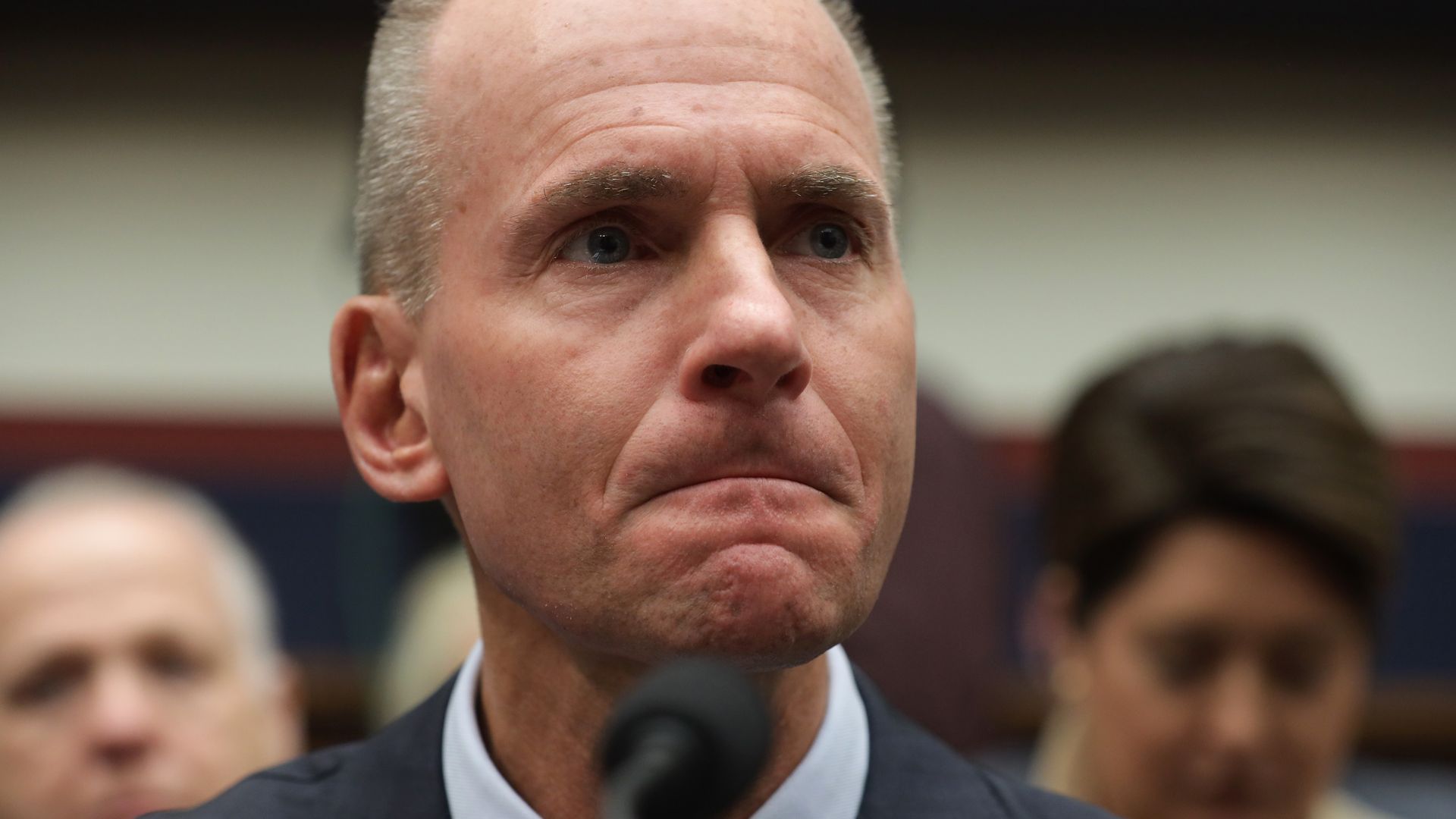 Boeing CEO Dennis Muilenburg said Wednesday that he plans to contribute a substantial amount of the "tens of millions of dollars" he's forgoing in pay to funds the company has set up for the families of the 346 victims of the two 737 MAX crashes.
Background: Speaking at the New York Times' DealBook conference, Muilenburg said the decision to forgo his bonuses came after he met last week with the families of the people killed in the crashes caused by faulty technology in Boeing's signature plane.
Details: In an interview with CNBC, Boeing's new chair Dave Calhoun said Muilenberg would not be awarded any bonuses or any equity grants for this year "until the [737 Max in its entirety is back in the air and flying safely."
Yes, but: Muilenburg didn't detail how of his pay much he'd donate.
A Boeing spokesperson tells Axios in an email that Muilenburg "has committed to donating the entire value of any previous equity grants that vest in 2020." He'll receive the equity, then donate the value.
Muilenburg elaborated at DealBook he also plans to donate part of his bonuses to charity, while another part will be allocated to the victims compensation fund. The Boeing spokesperson said how much would go to the charity vs. the compensation fund has not yet been determined.
As for which organization and which funds the money will go toward: "it will depend on where the greatest need is at the time of vesting (Feb/Mar 2020)," the spokesperson said.
The big picture: Last week, Muilenburg took heat from lawmakers about his 2018 compensation — which included a $13.1 million bonus, per CNBC — in light of the incidents. In total, the CEO received $23.4 million in compensation last year
Muilenburg, who has been pressed to resign, said he had "thought about resigning" in the wake of the 737 MAX crisis, but he didn't see "running away from a challenge" as the "right solution."
Go deeper: Everything you need to know about the Boeing 737 MAX crashes
Go deeper