Airbnb rolls out new efforts to make platform safer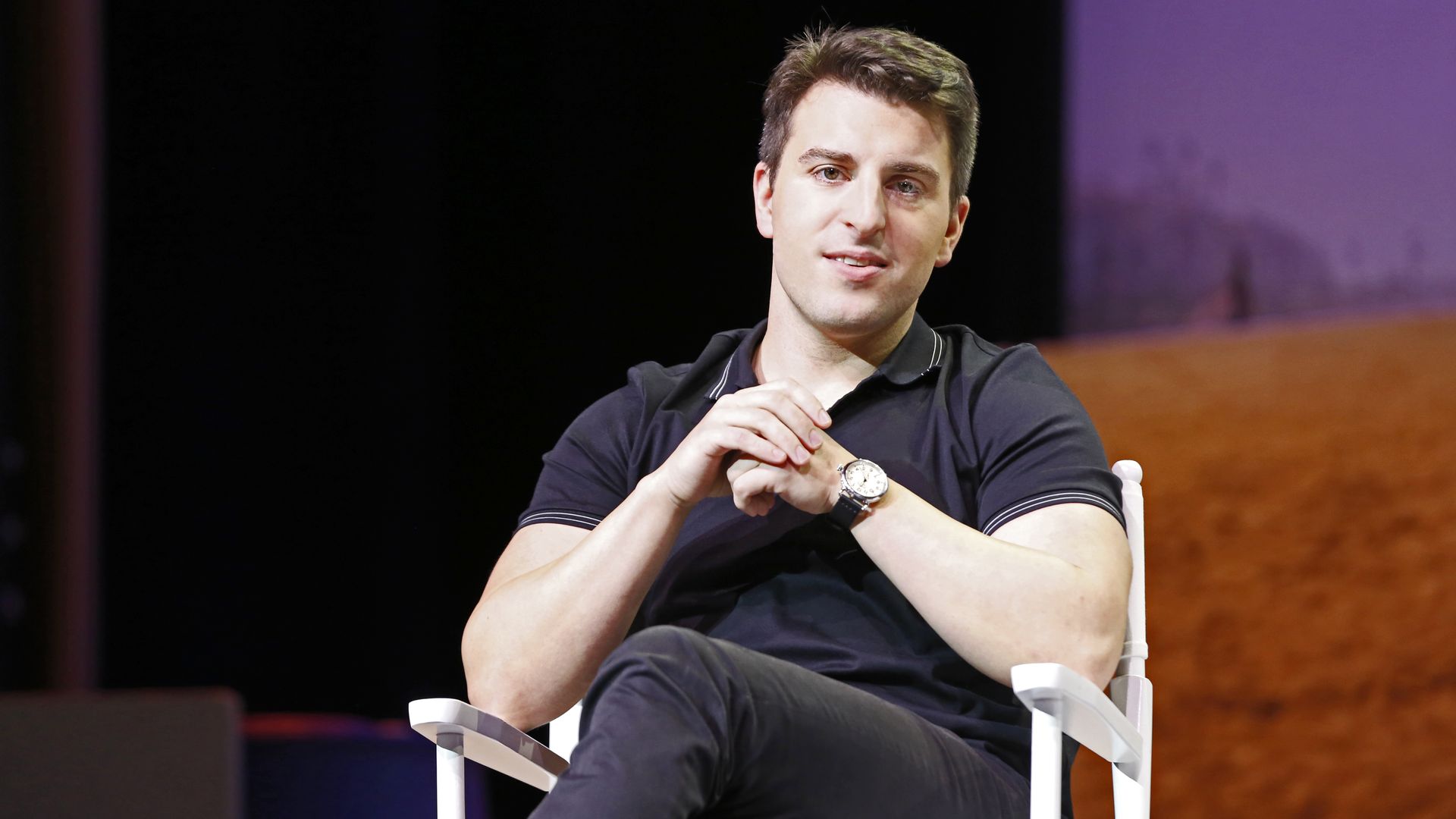 Airbnb CEO Brian Chesky announced at the New York Times Dealbook conference on Wednesday that the company is rolling out new safety features on its platform, including verifying 100% of hosts and listings.
Why it matters: The focus on safety comes after five people were killed at a Halloween party at a Northern California home rental and a recent Vice story that highlighted fake identities on the platform — allegations the FBI is now looking into.
Details:
Airbnb will ensure "100% of hosts and listings are reviewed and verified by the end of next year," Chesky said.
The company will establish a "guest guarantee" in case a visitor arrives at an Airbnb that does not match the online listing's photos or descriptions.
There will also be a "neighbor hotline" — available 24/7 and staffed by real people.
Chesky added the company will review "high-risk" listings manually.
Between the lines: Chesky admitted the platform changes are all high-touch — meaning it's costlier than any efforts that could be automated. This represents a "significant investment," but it's "the very best outcome for our community ... and it will provide a lot more peace of mind," Chesky said.
Airbnb's CEO also noted that the company has "cumulatively more money in the bank" than the $3.2 billion it has raised.
Asked about its plans to go public and the possibility of a direct listing, Chesky would only say, "We ... don't need to raise new money." (A company doesn't raise money in a direct listing as it would in a traditional IPO.)
Go deeper