Voyager 2's journey in interstellar space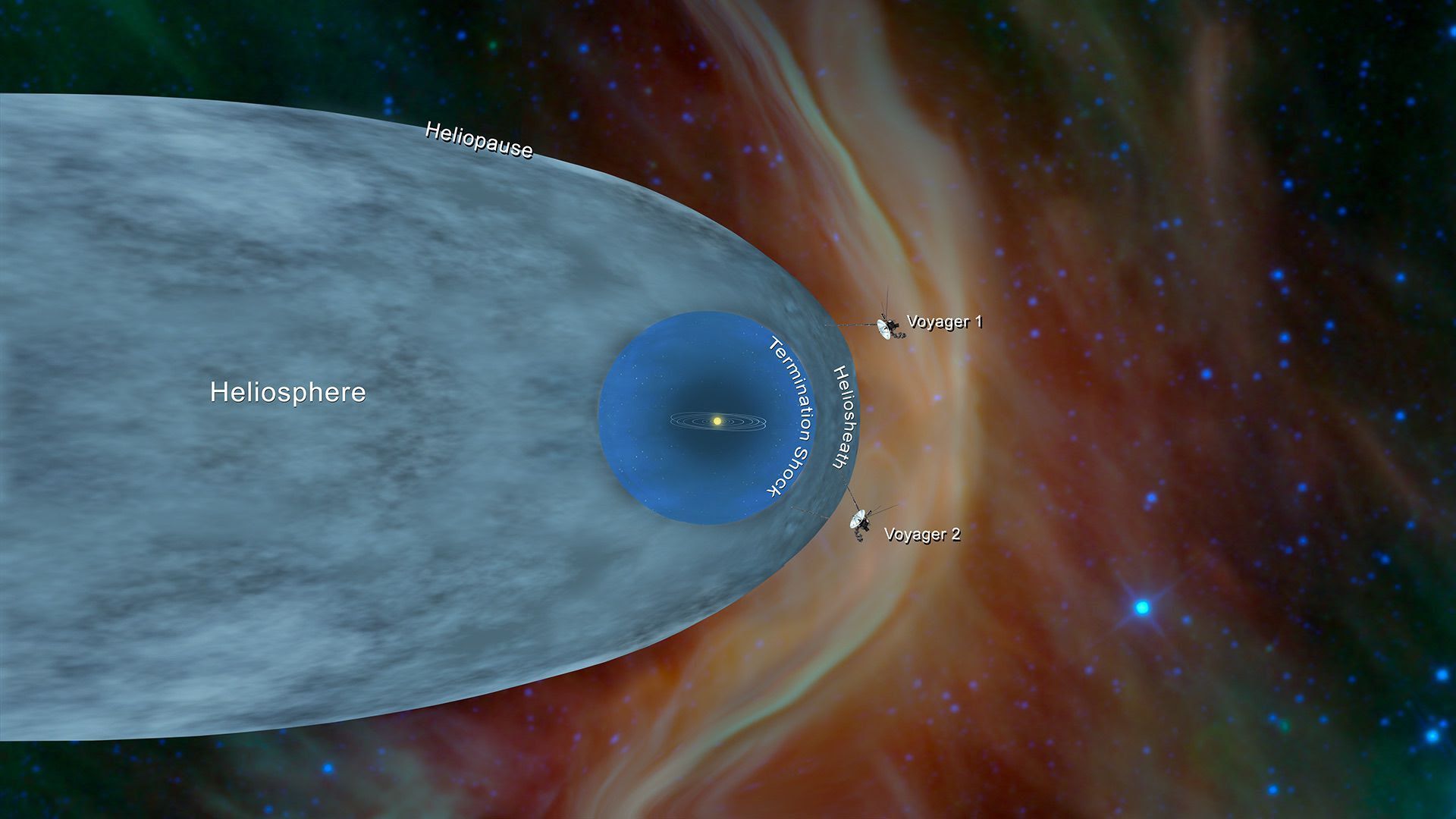 The Voyager 1 and Voyager 2 probes — which launched in 1977 and are now traveling through interstellar space — may be complicating scientists' understanding of our solar system's structure.
Why it matters: Mapping the structure of our solar system places it in context with the rest of the galaxy, allowing scientists to learn more about the evolution and even future of our cosmic neighborhood.
Driving the news: A series of studies about Voyager 2 published in Nature Astronomy this week reveals contradicting information about the behavior of particles coming from the Sun and those in the interstellar medium.
Before Voyager 1 left the heliosphere — the part of space dominated by the influence of the solar wind — it detected particles from the interstellar medium leaking into the heliosphere.
Voyager 2, on the other hand, continued to detect solar particles leaking into interstellar space even after leaving the heliosphere, according to project scientist Ed Stone.
Voyager 1 also flew through what's now known as a stagnation region before reaching the heliopause — the boundary where the solar wind is overtaken by the interstellar medium. Voyager 2, however, didn't encounter that region.
Yes, but: Scientists still aren't sure what could account for these differences between Voyager 1 and Voyager 2, which are expected to have enough power to continue beaming back data for about five more years.
It's possible the differences could be the result of the Sun's 11-year solar cycle during which the star's activity increases and decreases, Voyager scientists have said.
Researchers will also need far more data points before being able to definitively understand the structure of the heliosphere, and there is talk of sending a spacecraft purposefully out to interstellar space to fill in the gaps.
Go deeper