Photo shows NASA's InSight lander on Mars' surface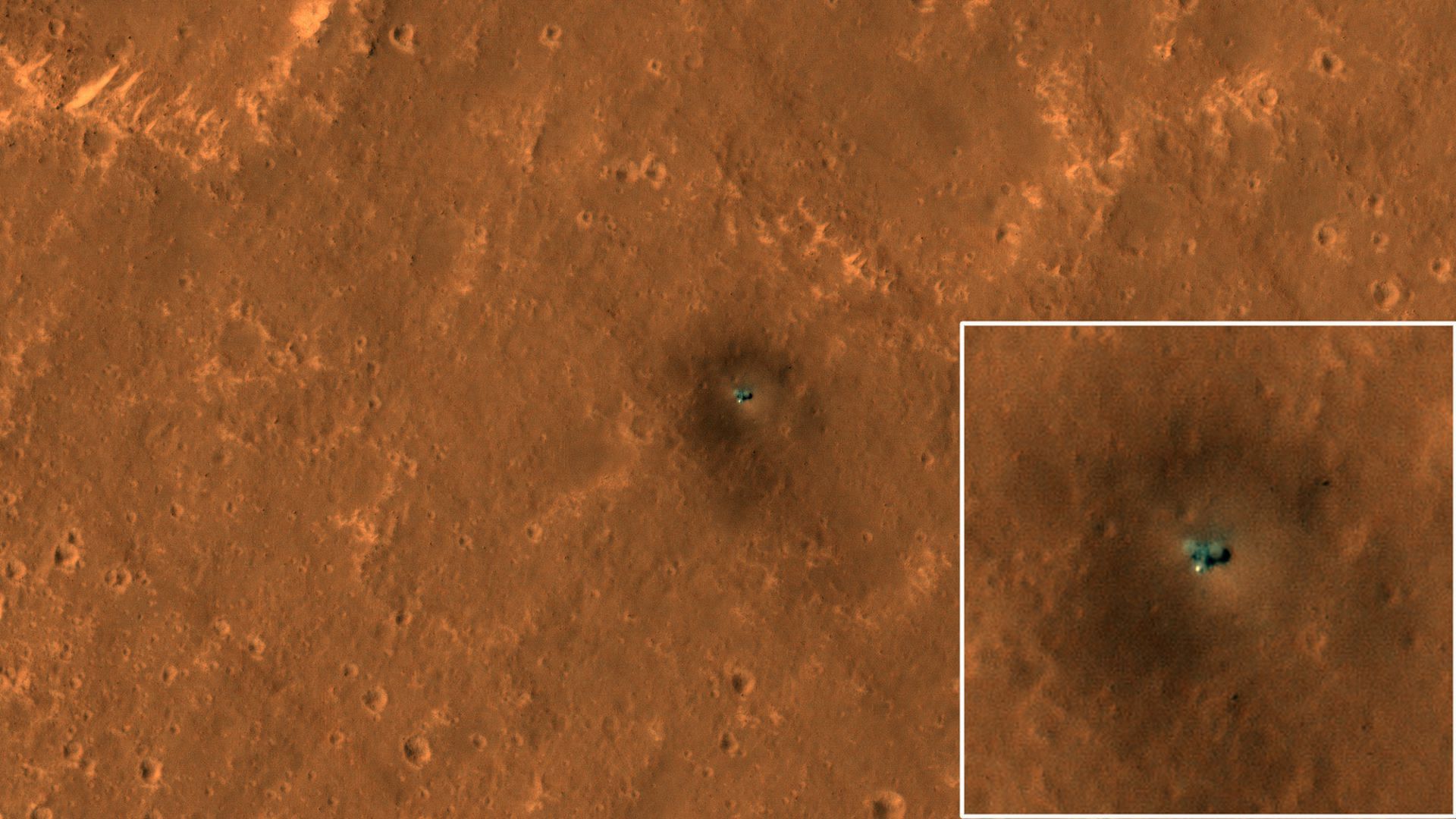 Even the most distant robotic explorers on Mars are never totally alone. NASA's Mars Reconnaissance Orbiter caught sight of the space agency's InSight lander on the Martian surface in September.
Why it matters: The remarkably clear photo taken by the MRO shows off the lander's circular solar panels on the sides of the spacecraft.
"The dark halo surrounding the spacecraft resulted from retrorocket thrusters scouring the surface during landing, while dust devils created the dark streaks that run diagonally across the surface," NASA said in an image description.
The intrigue: InSight's "mole" — designed to burrow below the Martian surface to learn more about the heat being emitted by the planet's interior — backed about halfway out of its hole, according to NASA, and mission managers are now working to figure out why and how to get the mole digging once more.
Go deeper