Global stock markets are exuberant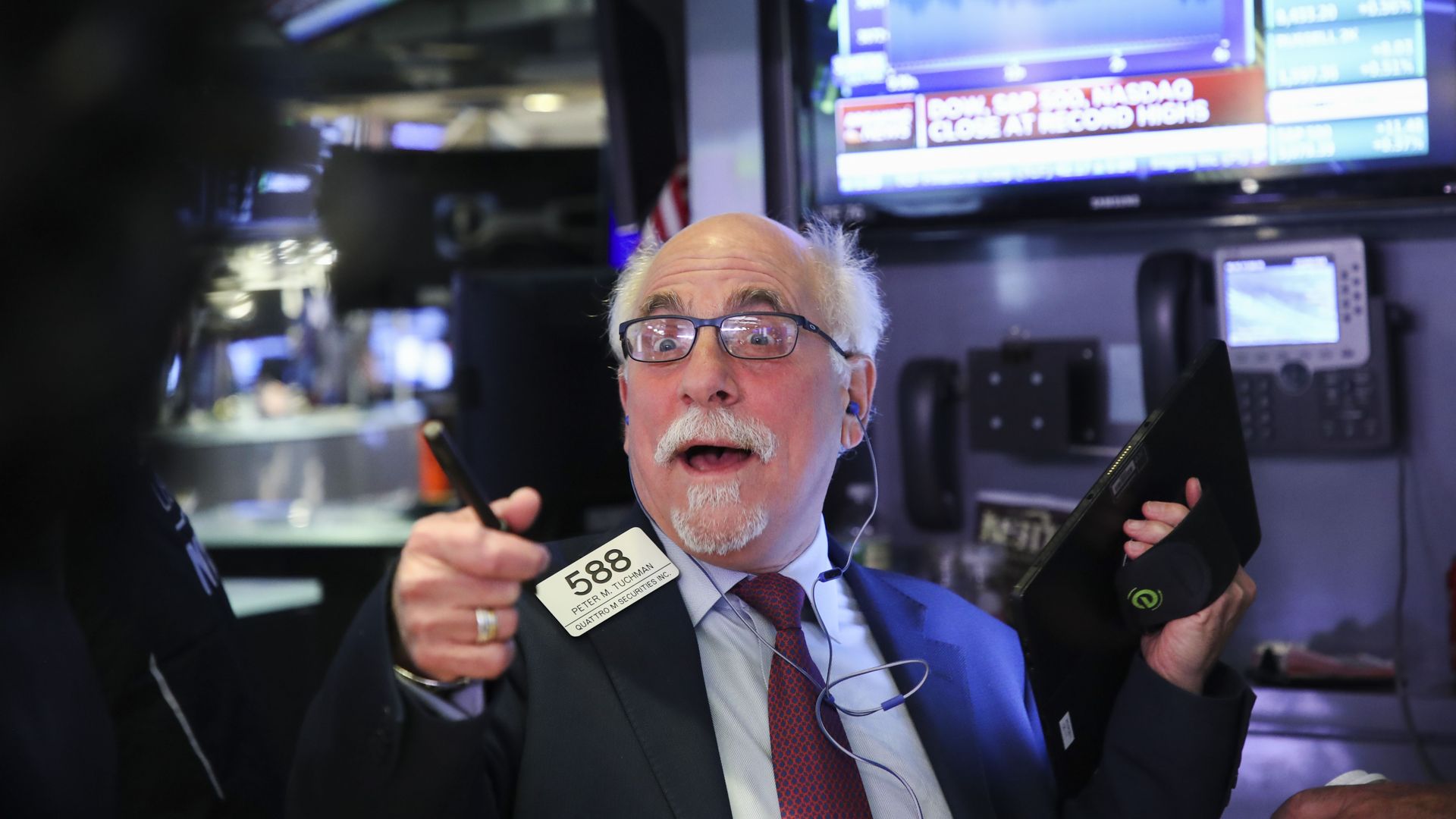 The Dow joined the S&P 500 and the Nasdaq in touching an all-time high on Monday, as U.S. equities continued to roar higher. All three indexes set record highs.
By the numbers: The U.S. has been outperforming other global markets for much of the year, but international bourses are starting to pick up the pace.
MSCI's All Country World Index hit its highest since February 2018 on Monday and is just a hair below its own record high, while MSCI's world index excluding the U.S. surpassed its previous year-to-date top.
MSCI's Asia Pacific Index was led higher by gains of more than 1% in Hong Kong, Taiwan, South Korea and Thailand, with the Asia Pacific index gaining for the seventh time in eight sessions.
European stocks also jumped, with the pan-European Stoxx 600 rising for the ninth time in 11 sessions. Germany's benchmark Dax 30 index rose 1.35%, despite data showing new orders at German factories fell for the 13th straight month in October, and employment levels dropped at the fastest rate since January 2010. 
Go deeper: Unprofitable company IPOs are a big zero this year
Go deeper