Trump offers Mexico support after Mormon family members killed by cartel violence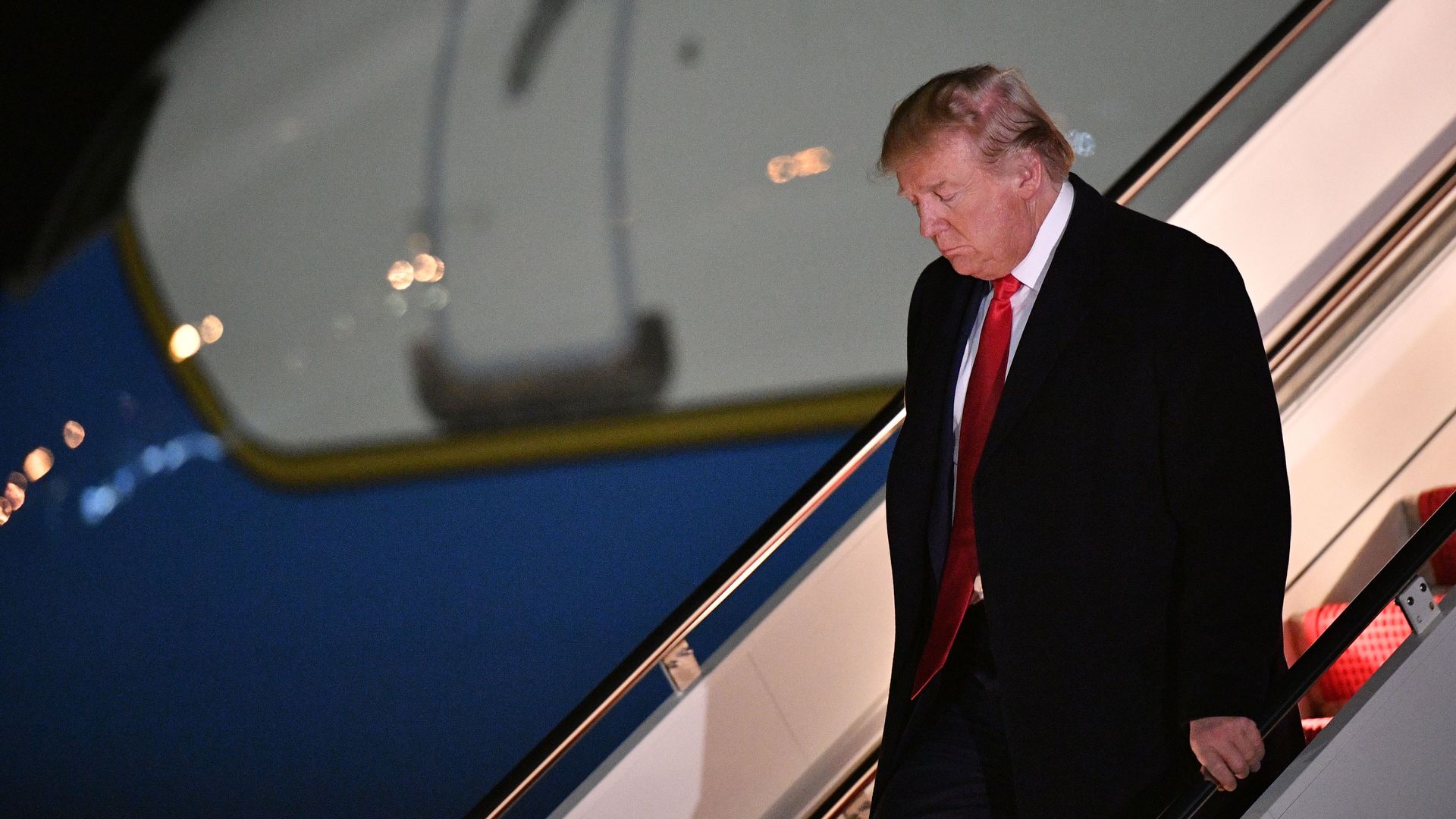 President Trump offered Mexico military support on Tuesday after at least nine members of a Mormon family — who held U.S. and Mexican citizenship — were killed during a cartel attack near the border, reports CNN.
Why it matters: The brutal attack highlights "the escalating danger posed by organized-crime groups" in Mexico, writes the Washington Post.
The backdrop: The victims are members of the LeBaron clan. "Offshoot groups such as the LeBaron family began to form in Mexico in the early 1900s" after disagreeing with the central Mormon church over polygamy, per the Post. They've since lived in Mexican farming communities while maintaining ties with the U.S.
Three women, four small children and two infants were killed, per CNN.
The family has previously been targeted by organized-crime groups for their relative wealth. One of its most prominent members was murdered in 2009 after speaking out against drug traffickers who kidnapped his younger brother, notes the Post.
What they're saying:
President Trump tweeted in response to the deaths: "If Mexico needs or requests help in cleaning out these monsters, the United States stands ready, willing & able to get involved and do the job quickly and effectively. The great new President of Mexico has made this a big issue, but the cartels have become so large and powerful that you sometimes need an army to defeat an army!"
Mexican President Andrés Manuel López Obrador thanked Trump for the offer, but said Mexico would find those behind the attack — "This is a matter of our sovereignty," per the Washington Post.
Sen. Mitt Romney (R-Utah) tweeted, "The U.S. must work with Mexican officials to hold accountable those responsible for this senseless violence." Romney's father was born to American parents living in a Mexican Mormon colony, according to the Washington Examiner's David Mark.
Go deeper: Mexico's López Obrador is delivering the populism he promised
Editor's note: This post has been updated to clarify that it was Romney's father who was born in Mexico.
Go deeper