A $100 billion proposal to boost U.S. AI funding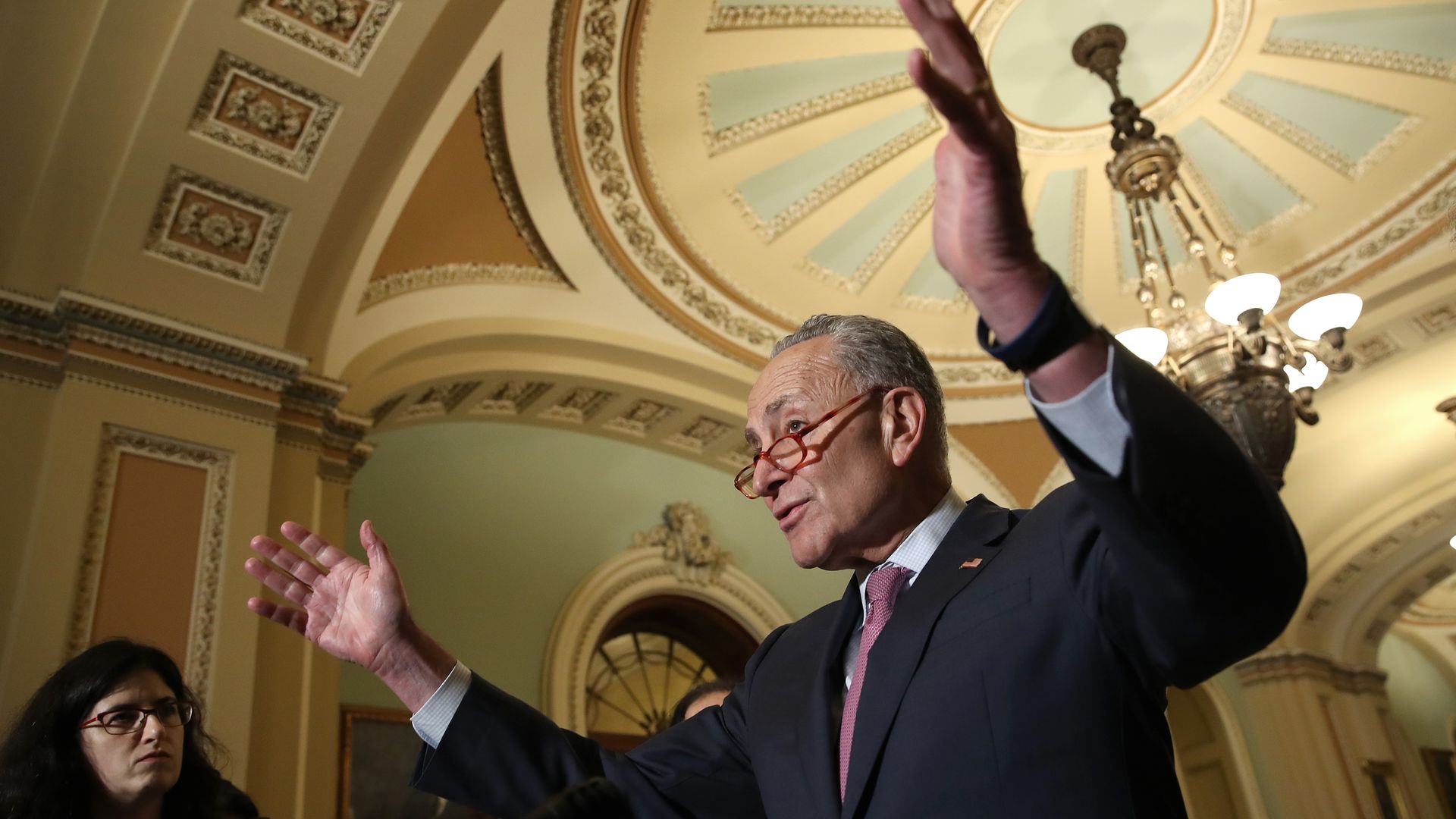 A proposal for $100 billion in new funding for fundamental AI research is circulating Congress with bipartisan support, Senate Minority Leader Chuck Schumer said Tuesday.
Why it matters: Without a big increase in money for AI research, experts say, the U.S. is liable to fall behind fast-moving adversaries like China on critical emerging tech.
The big picture: The White House has hammered the need to stay ahead of competitors. But researchers say doing so will require far more funding than the roughly $1 billion currently earmarked for non-defense AI development annually.
By contrast, Shanghai's city government alone plans to invest $15 billion in AI over the next 10 years. (Total Chinese government funding numbers are hard to come by.)
What's happening: Speaking at a conference arranged by the National Security Commission on AI, Schumer announced a "discussion draft" circulating in Congress and among companies.
According to Schumer, the proposal would put $100 billion toward AI over the course of five years.
It would also create a new agency under the National Science Foundation focused on emerging technology, which would work closely with DARPA, an agency that funds defense-related research.
The new money would go toward universities, companies and defense agencies.
What they're saying: "We will do better dollar for dollar than the Chinese government in investing in AI," Schumer said. "But if they outspend us three, four, five to one — which they're doing now — we'll fall behind in five years or 10 years and we will rue the day."
"This should not be a partisan issue," he added. "This is about the future of America."
Schumer called on the conference attendees, which included some top Pentagon officials and Big Tech bigwigs, to push the proposal along.
Despite wide support, he said the proposal does not have the "full-throated support" of President Trump and Senate Majority Leader Mitch McConnell.
Go deeper