2019's key state elections foreshadow what's to come in 2020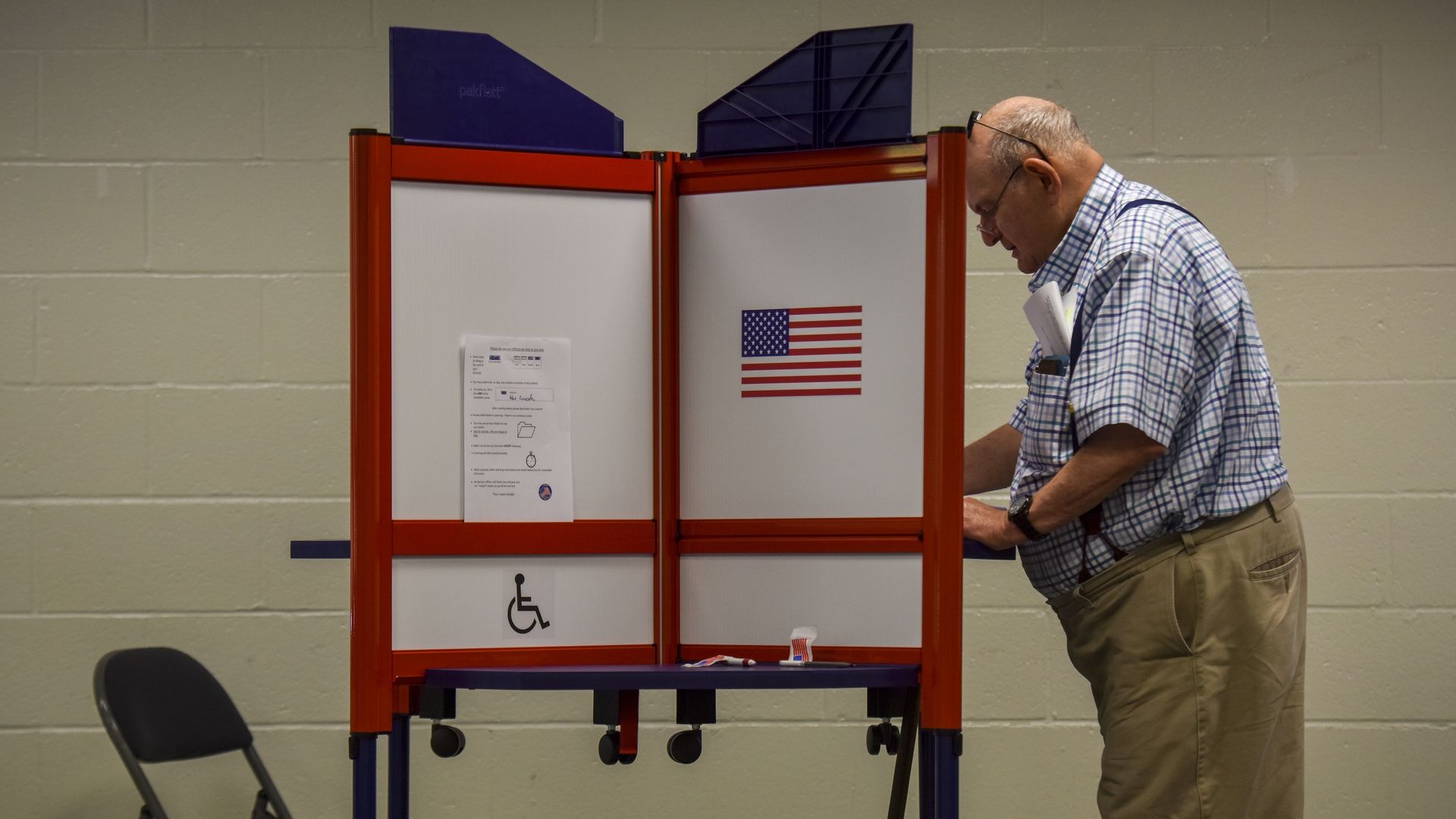 State elections in Virginia, Mississippi and Kentucky on Tuesday could shift significant legislative power to Democrats, foreshadowing a local angle to the battle for Congress in 2020, reports the Wall Street Journal.
Why it matters: Democrats and Republicans are duking it out to take power of state legislatures ahead of the 2020 Census in order to hold a majority during the redistricting process.
The state of play: These elections have been elevated to the national stage as big names advocate for both parties. President Trump is advocating for GOP candidates around the country, while celebrities, such as Trump's "SNL" foe Alec Baldwin, have hit the trail for Democrats, reports NPR.
Voters will be electing a governor in Kentucky and Mississippi, where Democrats are trying to end the GOP's lock on the governor's mansion and both houses of the state legislatures.
In Virginia, Democrats have a chance to flip both the state's House of Delegates and Senate from the GOP, which currently holds both by razor-thin margins.
Go deeper: Trump slams Dems in rallying cry for Kentucky governor ahead of race
Go deeper