Nationals closer defends rejecting White House invite: "I just can't do it"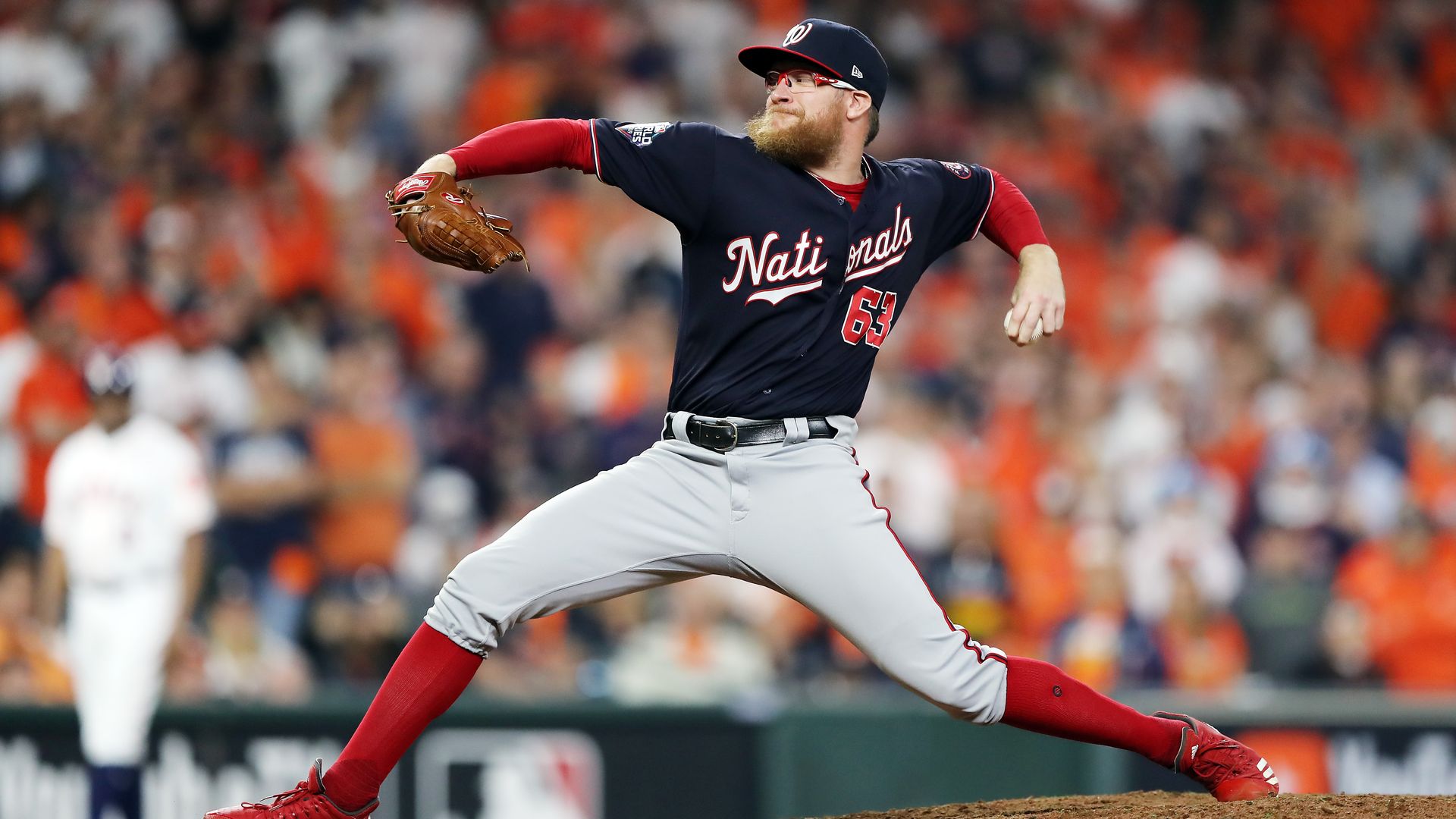 Washington Nationals pitcher Sean Doolittle told the Washington Post that President Trump's rhetoric is behind his decision not join the World Series champions during their visit to the White House on Monday.
What he's saying: "There's a lot of things, policies that I disagree with, but at the end of the day, it has more to do with the divisive rhetoric and the enabling of conspiracy theories and widening the divide in this country," Doolittle said.
"At the end of the day, as much as I wanted to be there with my teammates and share that experience with my teammates, I can't do it," Doolittle told the Post. "I just can't do it."
Doolittle mentioned his wife, who has two moms: "I want to show support for them. I think that's an important part of allyship, and I don't want to turn my back on them."
"I have a brother-in-law who has autism, and [Trump] is a guy that mocked a disabled reporter," Doolittle said. "How would I explain that to him that I hung out with somebody who mocked the way that he talked, or the way that he moves his hands? I can't get past that stuff."
"My wife and I stand for inclusion and acceptance, and we've done work with refugees, people that come from, you know, the 'shithole countries,'" Doolittle said, referring to Trump's comments in a 2018 meeting.
The big picture: Doolittle is among several high-profile athletes to decline an invitation to the White House for political reasons during the Trump administration.
Braden Holtby of the Washington Capitals also declined a visit after winning the Stanley Cup this year.
So did some of the most prominent members of last year's Super Bowl-winning Philadelphia Eagles.
Go deeper:
Go deeper