Britain bans fracking due to risk of "unacceptable impacts"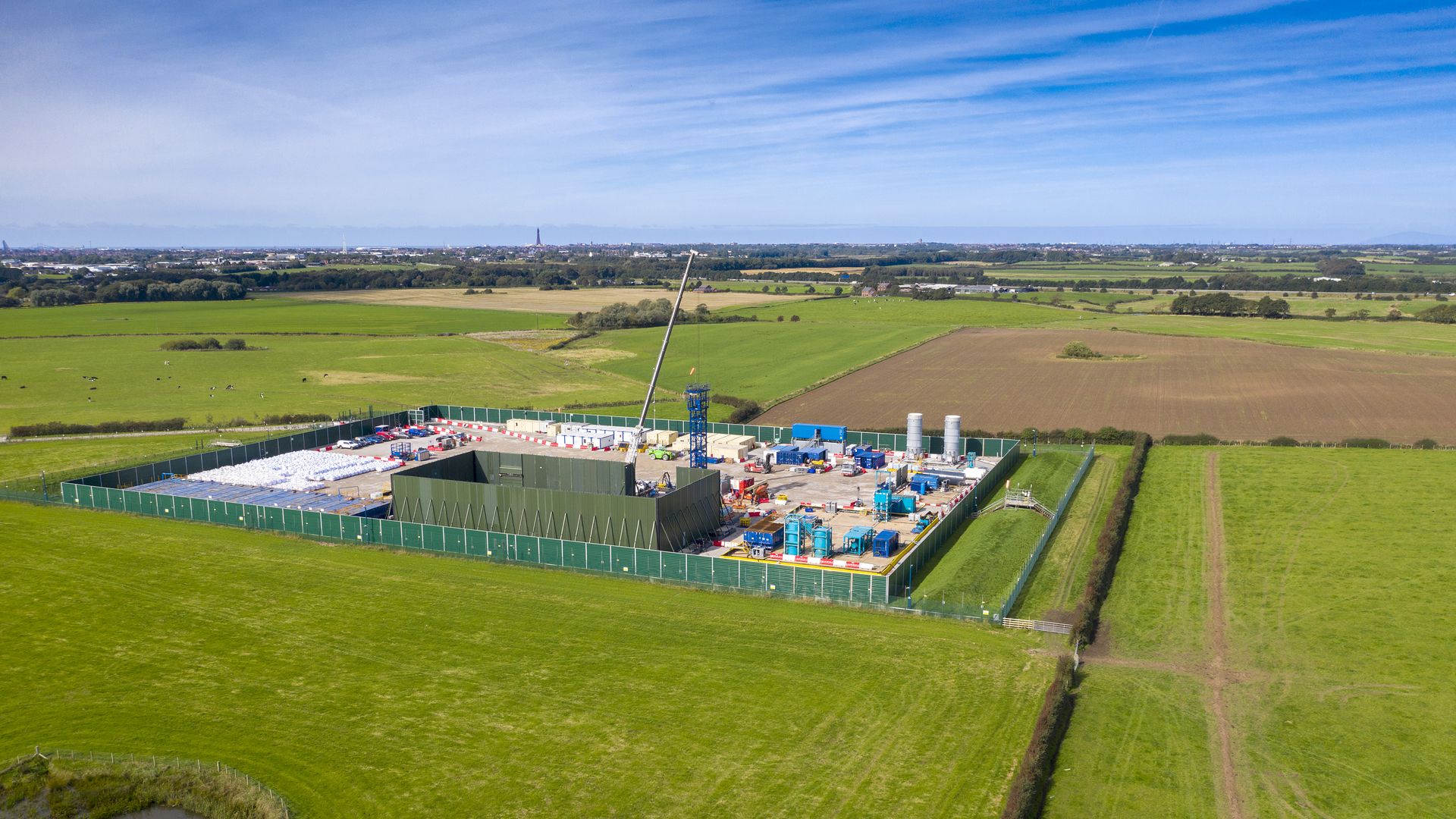 The United Kingdom has issued a moratorium on hydraulic fracking, citing concerns about earthquakes that could create "unacceptable impacts," the AP reports.
The big picture: "The ban marks a major U-turn for the Conservative party and the Prime Minister Boris Johnson, who once referred to fracking as 'glorious news for humanity' and urged the UK to 'leave no stone unturned, or unfracked' in pursuit of shale gas, the Guardian reports.
Between the lines: Fracking has far less of a presence in the U.K. than the U.S., where Democratic 2020 candidate Elizabeth Warren has vowed to ban the process if elected president.
"The UK's only active fracking site at Preston New Road in Lancashire was brought to an immediate halt this summer after fracking triggered multiple earth tremors that breached the government's earthquake limits," the Guardian notes.
Go deeper