America's "economic bellwethers" show signs of stumbling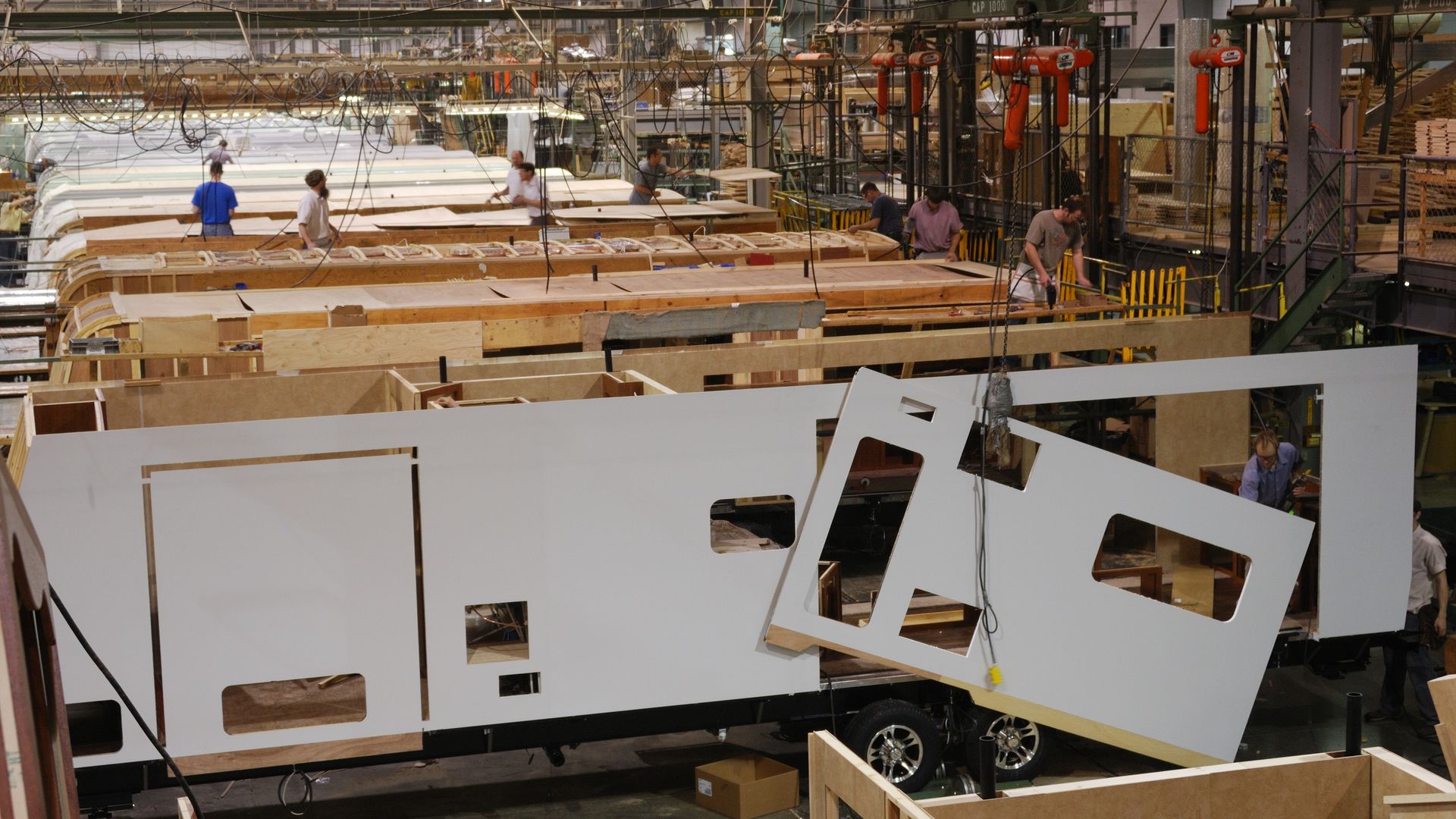 Four counties whose economies have historically foreshadowed economic downturns nationwide are signaling a dip but aren't showing signs of tanking, the Washington Post reports.
Why it matters: Robertson County, Tenn.; Pontotoc County, Miss.; Boone County, Ill.; and Elkhart County, Ind., "are so exposed to the whims of the wider economy that they sneeze long before the rest of the country realizes it has caught a cold," the Post writes.
How it works: Each county relies on manufacturing costly consumer goods like appliances and furniture, which tend to fare badly when the economy stumbles, according to the Post.
They also rely on a small group of large employers that have multiple services and suppliers.
"[S]o if you idle or slow down one factory's orders, it hits everything from the gas and electric companies, to the soda-machine stockers, to the folks who cater meals or clean the place," Ball State University economist Michael Hicks told the Post.
What's happening: "Our most recent numbers, from early this year, show them bending south but not cratering" the Post writes. "[I]t's too early to tell if the counties are preparing to slip ahead of a downturn, or if any hint of weakness is just a temporary hiccup."
Robertson County's workforce hit its peak in 2017 and showed a decline in 2018, according to the Post. It has seen job losses in manufacturing counterbalanced by seasonal hiring at warehouses.
Pontotoc has worked to diversify its economy in recent years, per the Post.
Boone has seen a stimulus with the recent arrival of major auto suppliers, the Post writes, but anxiety about trade has stymied growth.
Elkhart, which produces most of the country's motor homes and travel trailers, has seen a 20% drop in sales of those items, according to the Post.
Go deeper:
Go deeper