Rain and snow take toll on farmers in grain belt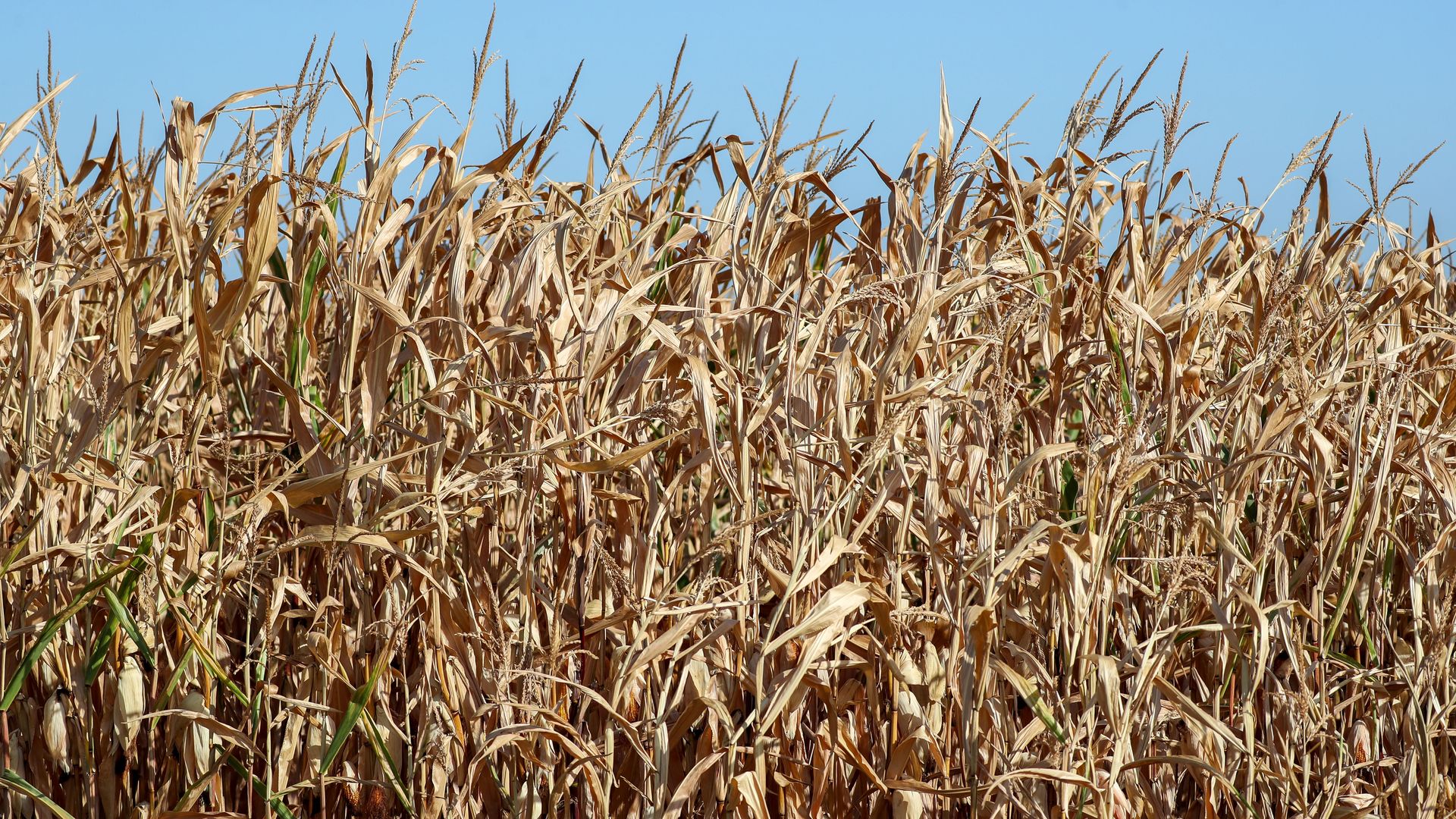 The northern grain belt states are dealing with high rainfall and a snowstorm, delaying their harvest, Reuters reports.
Why it matters: Farmers in North Dakota and Minnesota have been hit the hardest by the U.S.-China trade war because they rely on exports to Asia, according to Reuters. Those states are seeing some of the worst delays in corn and soybean harvests.
By the numbers: 41% of corn and 62% of soybean were reaped as of Sunday, Reuters says.
According to Reuters, that's the slowest harvest in 10 years, down from the five-year averages for corn and soybean respectively: 61% and 78%.
Minnesota, the third highest soybean-producing state, harvested 62% of its crop through Oct. 27, compared to its five-year average of 93%, according to Reuters.
Farmers in North Dakota harvested just 29% of their soybeans and 6% of their corn.
Go deeper: Nearly 40% of 2019 farm income will come from federal aid and insurance
Go deeper