Nancy Pelosi isn't a big fan of "expensive" Medicare for All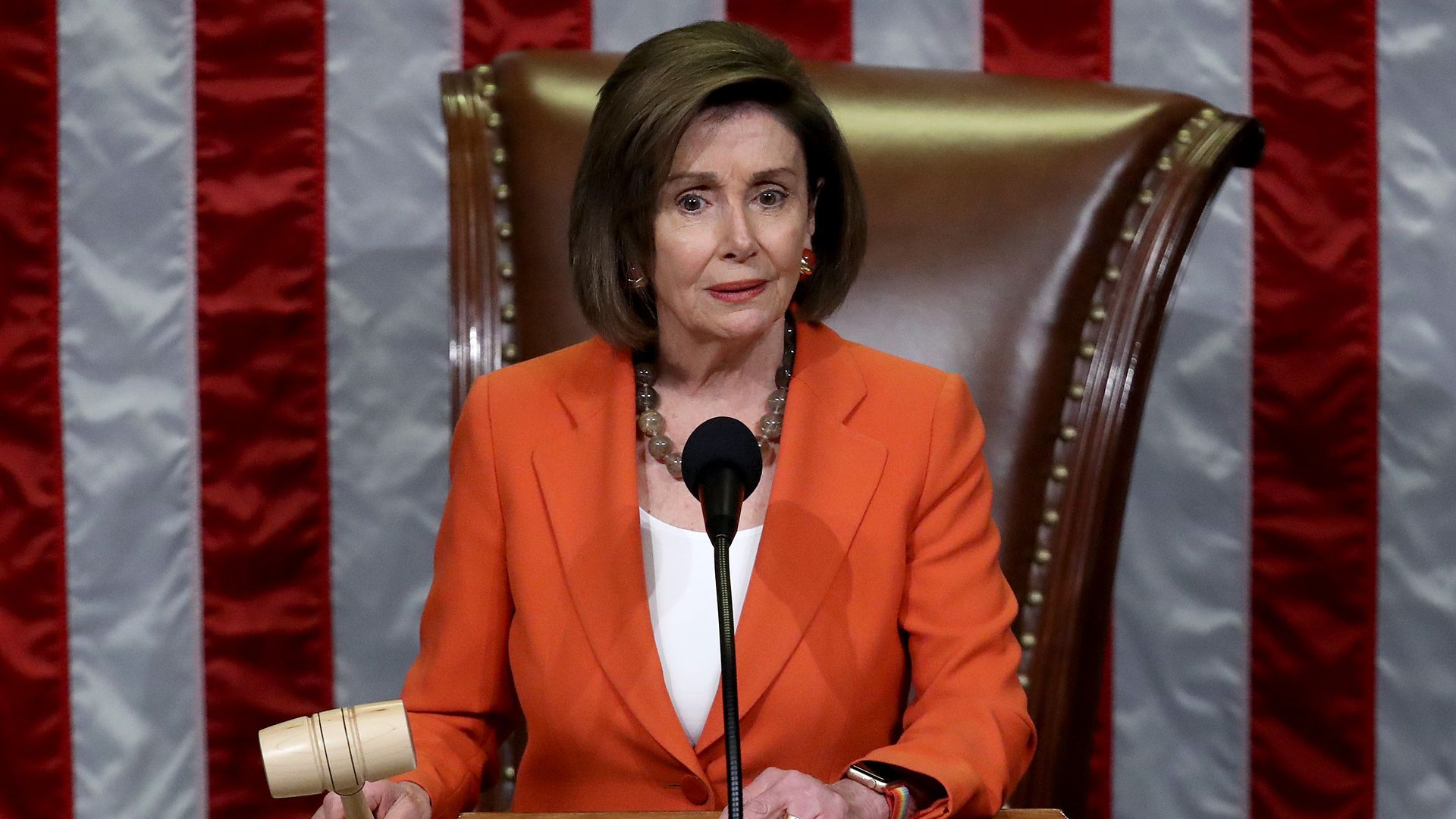 House Speaker Nancy Pelosi told Bloomberg on Friday she isn't a "big fan" of Medicare for All, calling the program "expensive."
Why it matters: The comments came the same day presidential candidate Sen. Elizabeth Warren unveiled her proposal to pay for a Medicare-for-All program. Other candidates, like Sen. Bernie Sanders and Julian Castro also support the principle.
Pelosi said she hopes that "as we emerge into the election year, the mantra will be more 'health care for all Americans'"
"There is a comfort level that some people have with their current private insurance that they have, and if that is to be phased out, let's talk about it, but let's not just have one bill that would do that," Pelosi said.
The bottom line: Pelosi said advocates for Medicare-for-all have been invited to various House committees "being respectful of the point of view, but it is expensive."
Go deeper:
Go deeper