Julian Castro clears fundraising goal to keep 2020 campaign alive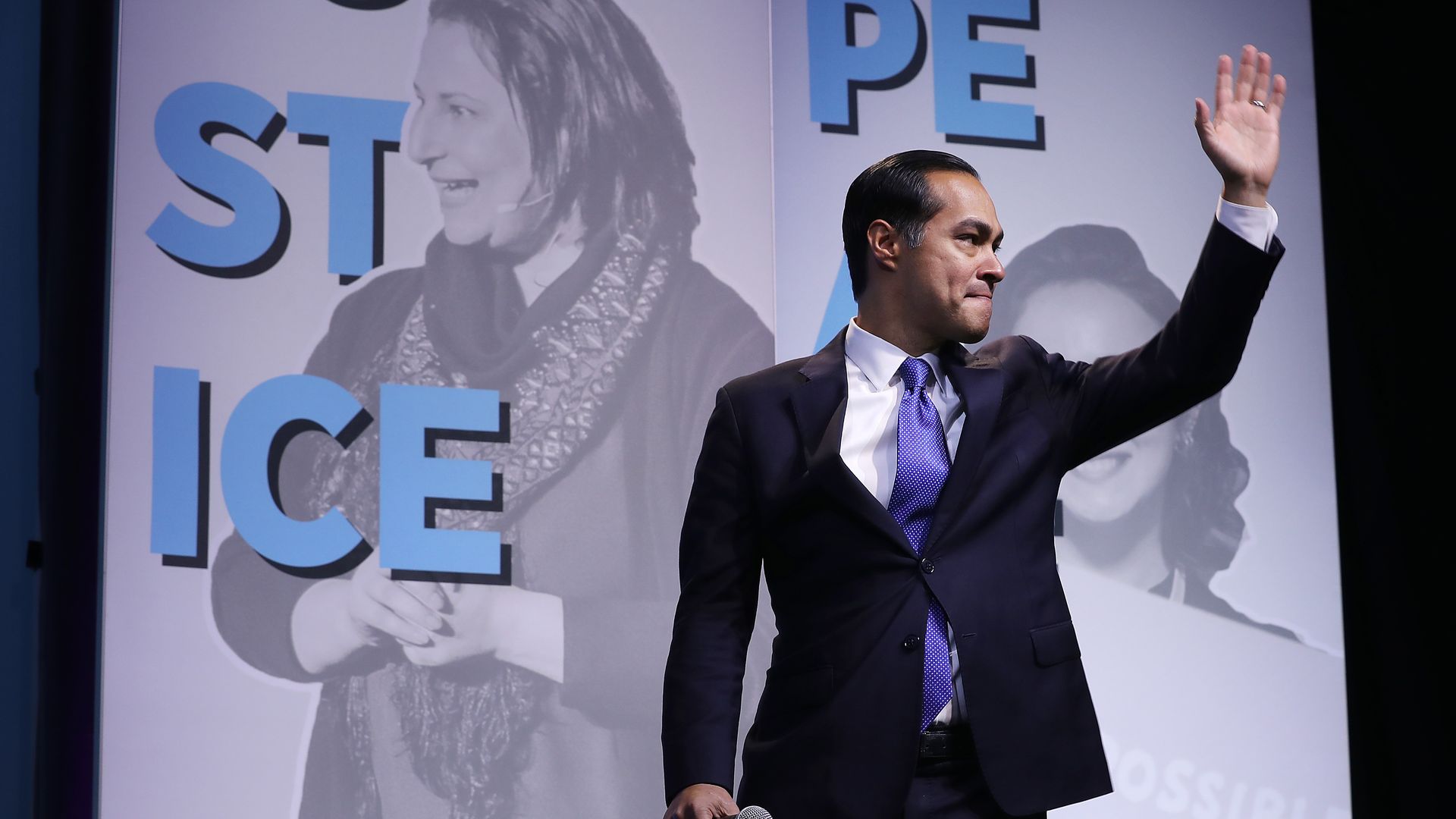 Julian Castro's campaign said Friday it reached a self-imposed $800,000 fundraising goal that will keep his bid for the 2020 Democratic nomination alive, NBC News reports.
Why it matters: "Castro did not have a stocked campaign chest to help boost his campaign when he launched," according to NBC News.
Castro said on Oct. 21 he needed to raise the money in 10 days or the campaign would "be silenced for good."
The former Obama administration official raised $3.5 million in Q3, which placed him behind 11 other candidates.
Of note: A similar gambit seemed to work for Cory Booker in September.
Go deeper