Brexit limbo continues for businesses as deadline shifts again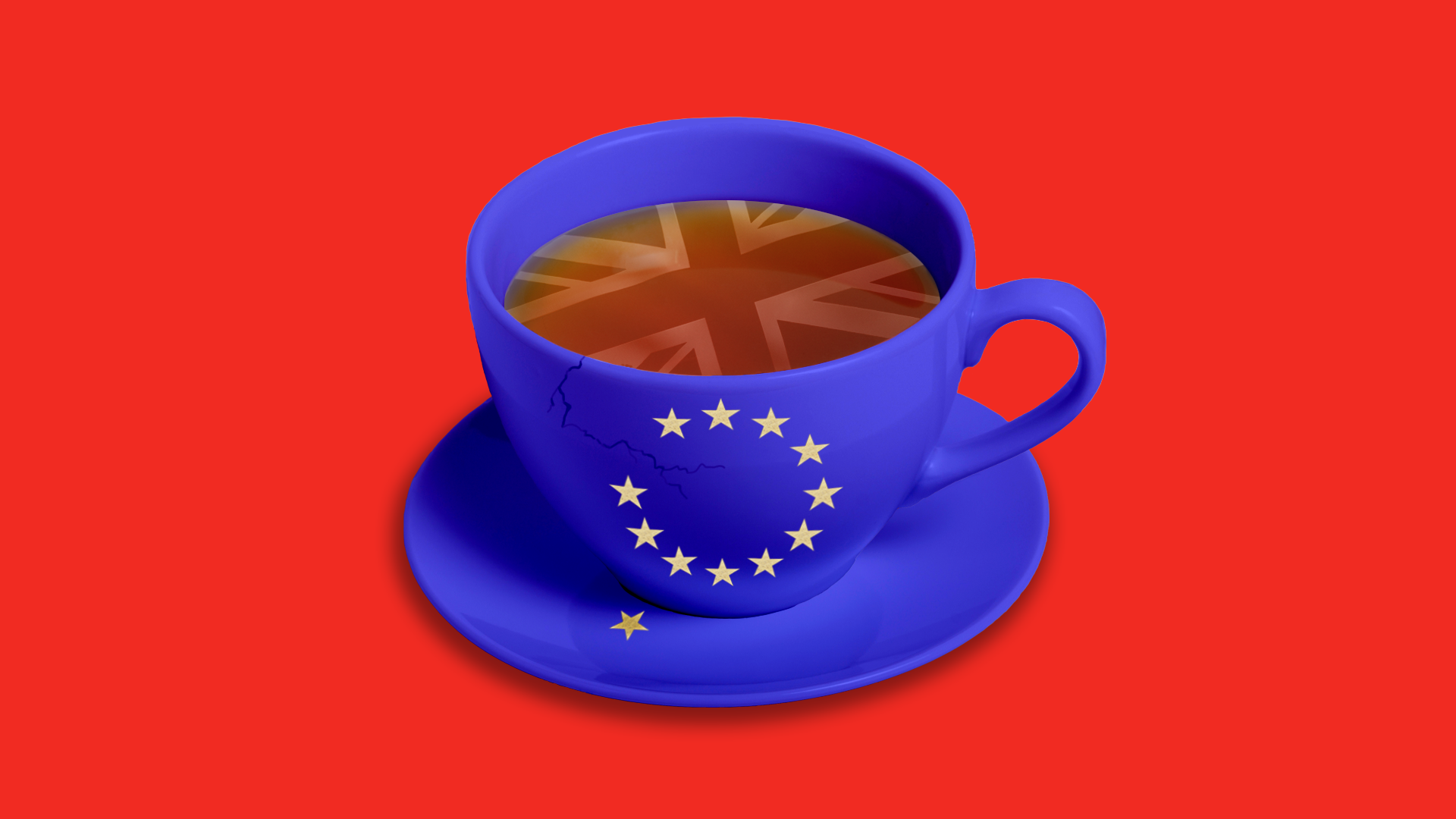 The latest Brexit extension takes the prospect of an economically calamitous "no deal" Brexit off the table until Jan. 31, but businesses remain in a state of very expensive limbo.
Why it matters: "It is hugely costly, in terms of money but also in terms of effort and energy. So much has been put into this process and into emergency 'no deal' planning that could have been used in other areas," says Catherine McGuinness, policy chair at the City of London Corporation.
While warnings of a "Brexit recession" following the referendum haven't come to fruition, the impact has already been felt — and Brexit hasn't actually happened yet.
"The real implications will play out over time," says McGuinness, whose organization represents London's powerful financial services sector. "But we've seen investments slow down, we've seen people put decisions on hold, and we hear about people having problems recruiting."
What to watch: "The big worry I have is we have an inconclusive election, and where does that take us? We can't just keep going on this treadmill where no progress is made."
Brexit will also not be over when it's over — the trading relationship between the U.K. and EU must still be negotiated, and more deadlines loom in 2020 and beyond.
McGuinness points out that Switzerland, which isn't an EU member, has been in a "constant state of negotiation" with the bloc for years.
The bottom line: McGuinness is confident London will remain a global financial center after Brexit. But she worries that the economic pain that comes along with it will make it even harder to "put back together this rather fractured society."
Go deeper