African Americans question Trump's inaction on menthol cigarettes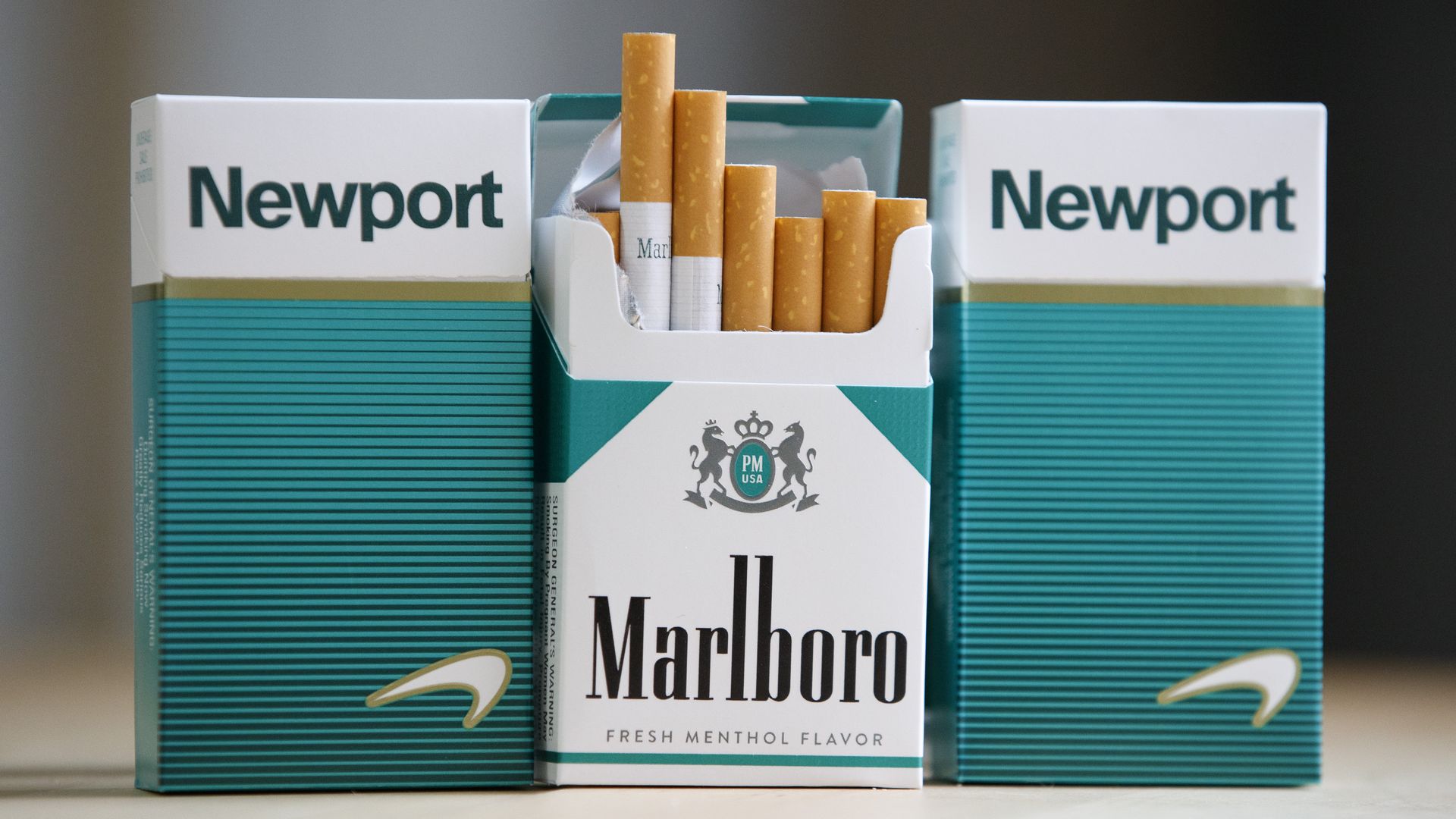 President Trump recently vowed to ban all e-cigarettes as part of a greater strategy to prevent nicotine addiction in adolescents, but some African Americans are questioning why he hasn't done the same with menthol cigarettes, the Washington Post reports.
Why it matters: Menthol cigarettes have long been a health threat in African American communities but, unlike with vaping, the current presidential administration hasn't come down hard on the cigarette industry.
By the numbers: Nearly 47,000 African Americans die every year of smoking-related causes, the Post reports.
Nearly three-quarters of African American smokers use menthol-flavored cigarettes, which is more than three times the proportion of white smokers. 70% of African American teen smokers use them, per the Post.
Only 7.5% of African American students are e-cigarette users, according to data from the Center for Disease Control.
The other side: Tobacco industry advocates, including civil rights leader Al Sharpton, say that a ban on cigarettes would rob smoking adults of a legal product, take tax revenue away from states and give police another reason to target harass people of color.
Yes, but: It's also worth noting that Sharpton's National Action Network has received funding and support from the tobacco industry.
The bottom line: Cigarettes "disproportionately and adversely affect underserved communities," former FDA commissioner Scott Gottlieb wrote last year. It will take sweeping change to stop that.
Go deeper