The ultralong bond is back in consideration as deficits rise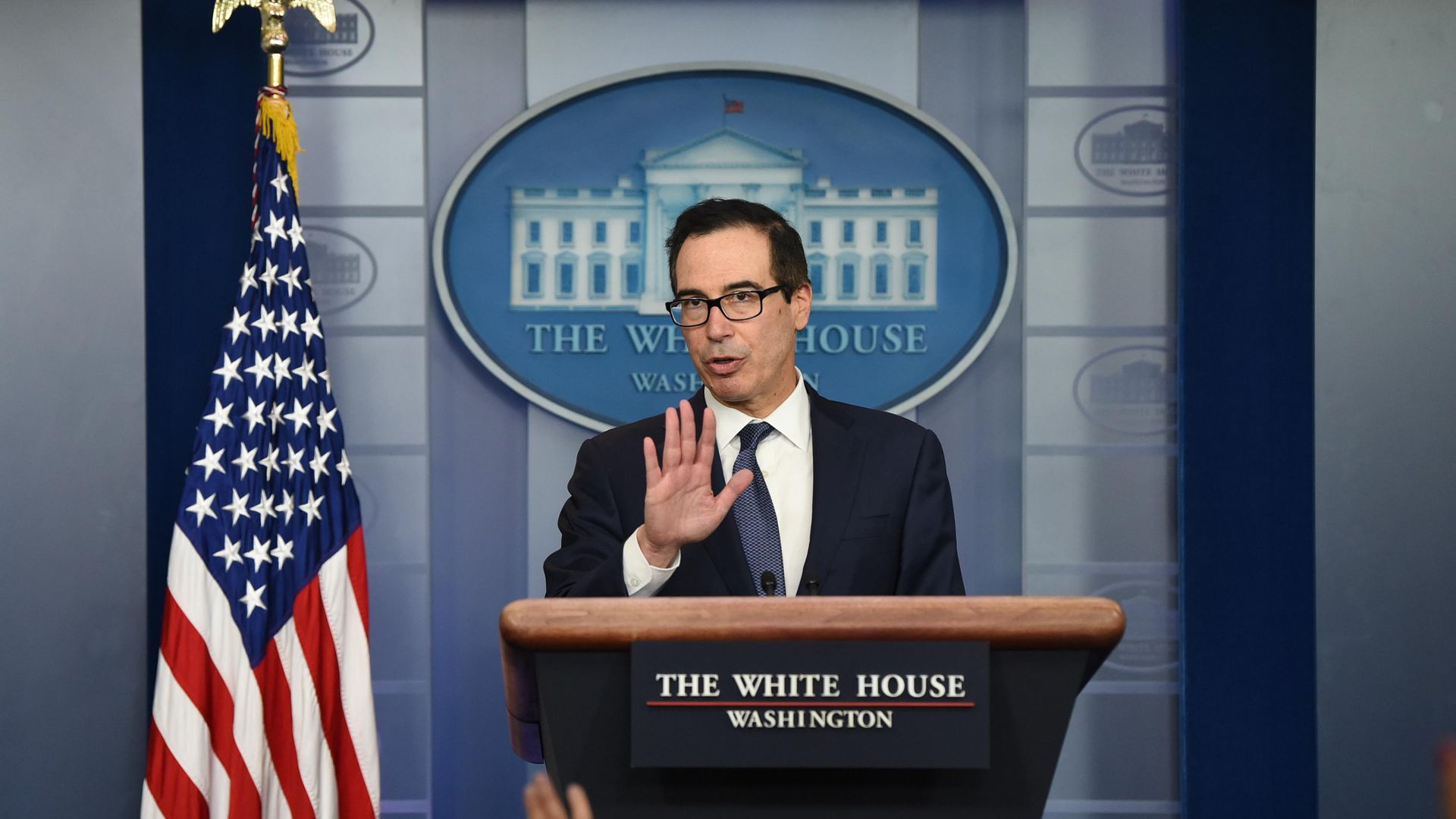 The Treasury Department announced Wednesday that it was looking into releasing two new maturities — a 50-year and 20-year bond.
Why it matters: The new issues would help offset the increasing share of Treasuries that U.S. financial institutions have had to buy recently, largely as a result of decreasing foreign buyers and the Trump administration's increasing deficits.
Secretary Steven Mnuchin said in September that Treasury was studying whether there was enough demand for 50-year Treasury bonds.
Context: The glut of government debt has been blamed for some of the problems in the repo market and for weak auctions this year.
What's next: Per a Treasury press release...
"Treasury is considering a range of potential new products that includes a 20-year bond, an ultra-long bond such as a 50-year, and a floating rate note linked to the Secured Overnight Financing Rate."
"Overall, primary dealers viewed the potential introduction of a new 20-year bond favorably in the context of increased financing needs beginning in FY2021."
Go deeper