Keystone Pipeline leaks 383,000 gallons of oil in North Dakota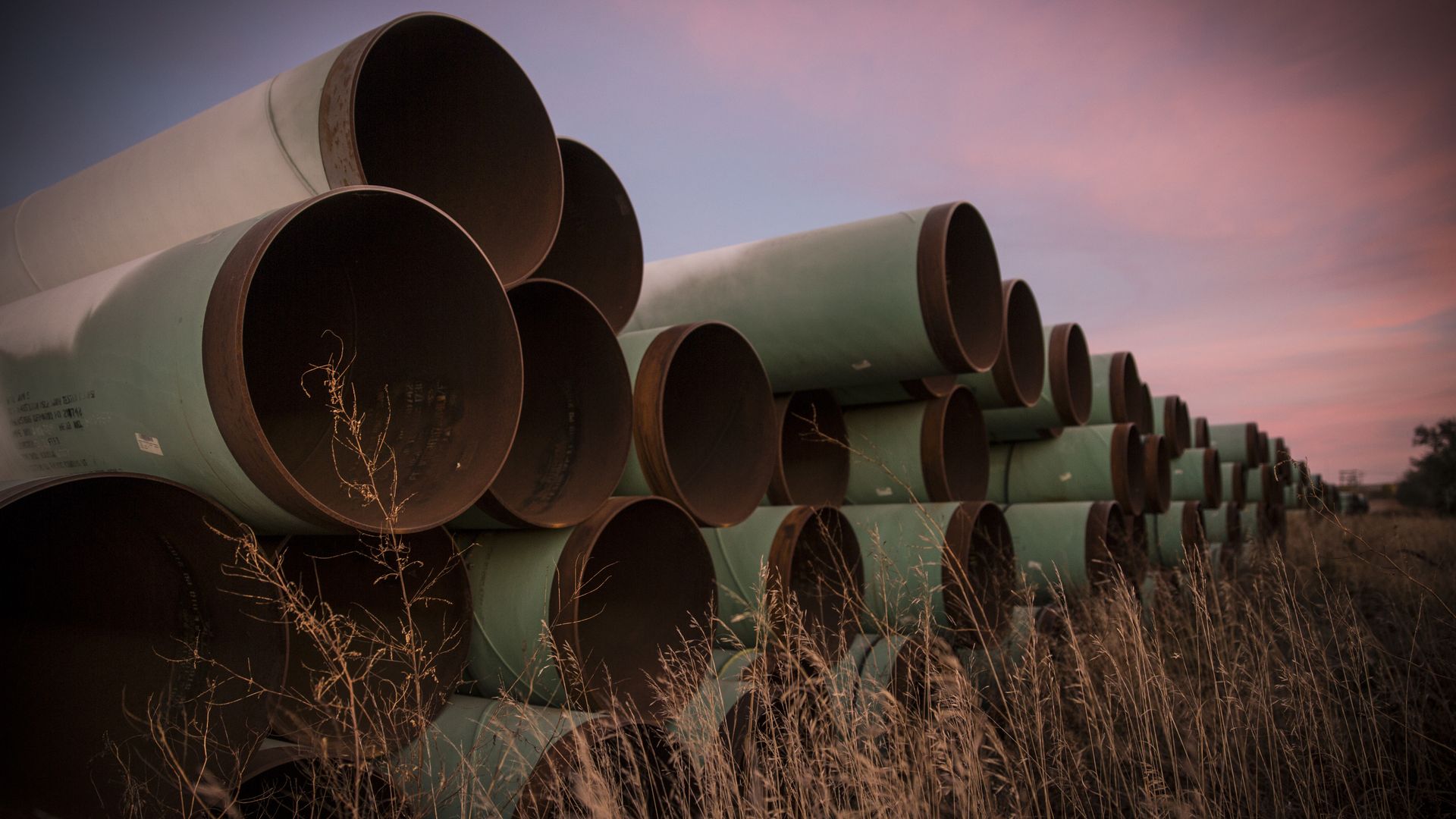 State officials said Thursday that TC Energy's Keystone Pipeline System leaked an estimated 383,000 gallons of crude oil in North Dakota, according to the Associated Press.
Why it matters: The Keystone Pipeline — which can carry 23 million gallons of tar sands oil every day from Canada to oil terminals in Illinois — and its proposed "XL" expansion project have been the target of environmental protests for years.
Details: The leak occurred in a drainage area near the town of Edinburg in northeast North Dakota, less than 50 miles from the Canadian border, according to the New York Times.
The leak affected 22,500 square feet of land, including some wetlands. State authorities said the leak has been contained and that no sources of drinking water were contaminated.
The company and regulators told AP that the cause of the leak is being investigated.
The big picture: Per Axios' Amy Harder, pipelines are a far safer way to transport oil than other ways (like trains), but nonetheless risks exist. Environmentalists, looking to oppose oil and gas in any way possible, seize on pipeline spills as evidence the industry isn't safe.
Between the lines: This particular pipeline is part of a larger system of pipelines that includes the Keystone XL project, much of which has been stuck in a permitting, political and legal morass for more than a decade.
Go deeper: Keystone XL pipeline approved in Nebraska, but more legal challenges await
Go deeper