Jokowi's growth agenda could leave democratic reforms behind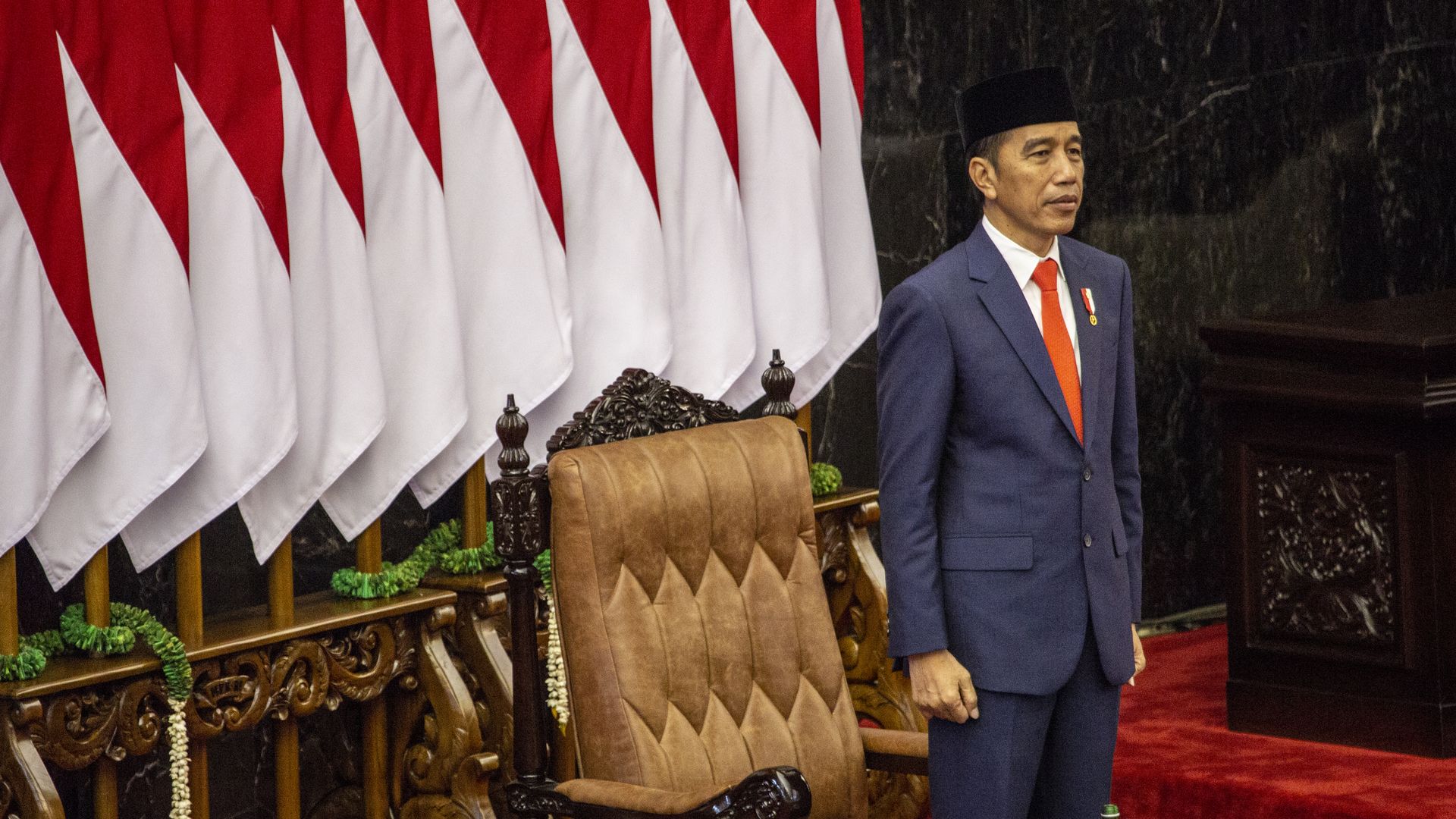 Newly sworn in for his second term in office, Indonesian President Joko Widodo has already made clear that he will prioritize an economic agenda focused on investment and infrastructure over political reforms.
Why it matters: Indonesia is the largest economy in Southeast Asia and has made a striking transition from the Suharto dictatorship to a vibrant democracy over the past 20 years. Jokowi, as the president is widely known, entered his first term vowing to battle graft, but his shift in focus may put civil liberties and the country's hard-won democratization at risk.
Where it stands: Jokowi's economic program has been relatively successful. His administration has taken important steps to reduce poverty and improve growth, although Indonesia's economy still struggles with monopolies, graft and red tape.
Yes, but: Many Indonesians are angry that Jokowi seems to have abandoned the fight against corruption and for political change.
Background: Jokowi is Indonesia's first president not to emerge from the military or the political elite and has presented himself as a reform-minded man of the people.
Between the lines: While some of Jokowi's appointees are capable, such as the respected finance minister, he has drawn heavily from the army, which still often operates with near impunity, and has chosen other politically expedient figures with little regard for corruption or civil liberties.
These Cabinet choices align with other decisions to win broad support for his economic agenda. Prabowo, for example, brings with him the backing of the third-largest party in parliament.
The bottom line: Jokowi's economic focus might further boost Indonesia's growth rate, while cementing a parallel legacy of democratic decay.
Joshua Kurlantzick is senior fellow for Southeast Asia at the Council on Foreign Relations.
Go deeper