Iraqi prime minister to resign after weeks of deadly protests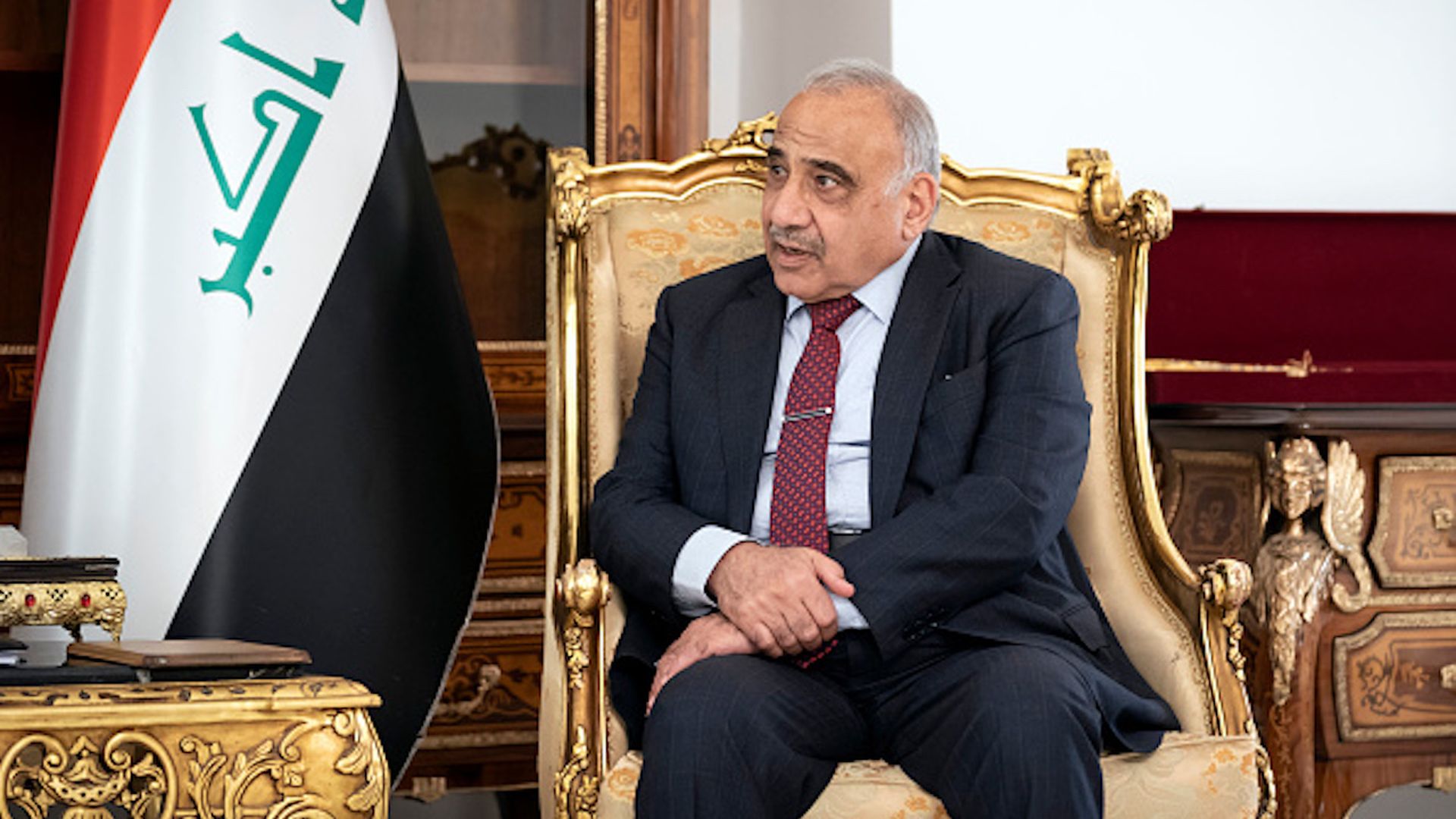 Iraqi Prime Minister Adel Abdul-Mahdi has agreed to resign amid anti-government protests that have resulted more than 200 dead, reports Bloomberg.
Why it matters: Demonstrations over the past month have rocked the country, which had been in a state of relative stability for the past two years. Protestors have demanded Abdul-Mahdi to step down and called for a broad overhaul of the government, condemning unemployment, violence and corruption throughout the country.
What's next: Iraqi President Barham Salih says he plans to draft electoral law next week for a parliamentary ballot, and crack down on corruption, per Bloomberg.
"The prime minister had previously agreed to submit his resignation," Salih announced in a live address on Thursday, per a translation from Reuters, "if the blocs agree on an acceptable replacement in order to adhere to constitutional and legal frameworks."
It is unclear whether Abdul-Mahdi will step down immediately, or wait until his replacement is selected.
Go deeper:
Go deeper