PG&E returns power to most California customers, but thousands remain in the dark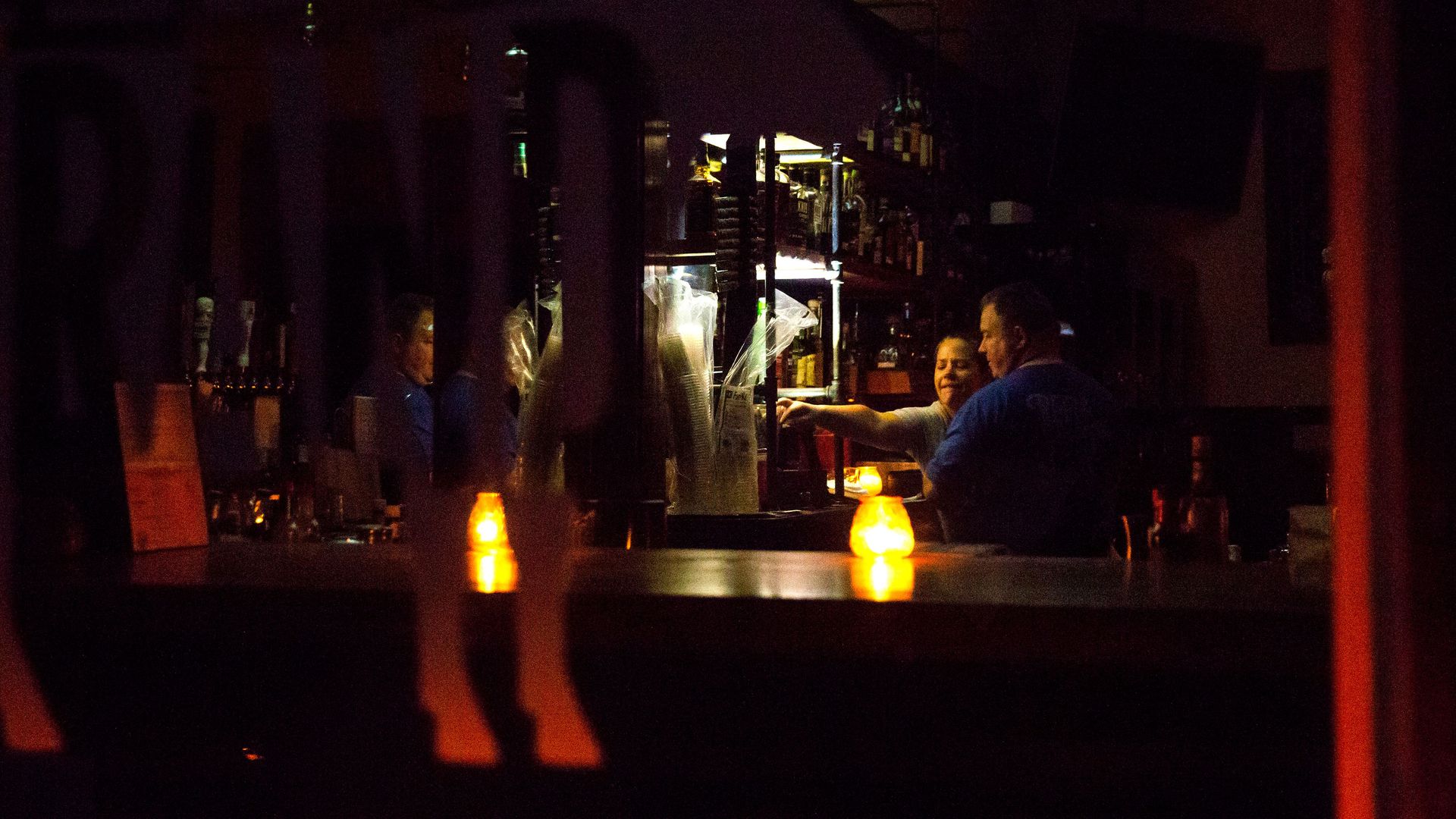 PG&E said Thursday it restored power to nearly 328,255 customers since the Oct. 29 weather "all clear" was given for areas in northern and central California, though 36,745 customers remain without power.
The big picture: PG&E faces an investigation by the California Public Utilities Commission over its series of power shutoffs, which have affected millions and aimed to prevent the spread of wildfires during high-wind periods and dry spells. There are currently 15 fires spreading throughout California, per the Los Angeles Times.
Gov. Gavin Newsom recently said California would hold PG&E accountable for failing to do its job in the wake of fires burning through the state. At least 2,000 people evacuated from fires in darkness following pre-planned PG&E blackouts.
PG&E CEO Bill Johnson said in response to Newsom's statement that it's too soon to know the cause of the Kincade fire — still the largest blaze in California — or where it began. An investigation into its origin is ongoing, per CNN.
Background: Johnson said it could be a decade before the company has made enough improvements to its electric infrastructure to prevent pre-emptive blackouts.
PG&E was deemed responsible for causing California's deadliest wildfire, which took 85 lives and burned thousands of homes and businesses in 2018.
Go deeper: California to open investigation into PG&E for power shutoffs
Go deeper