Walgreens shying away from in-store clinics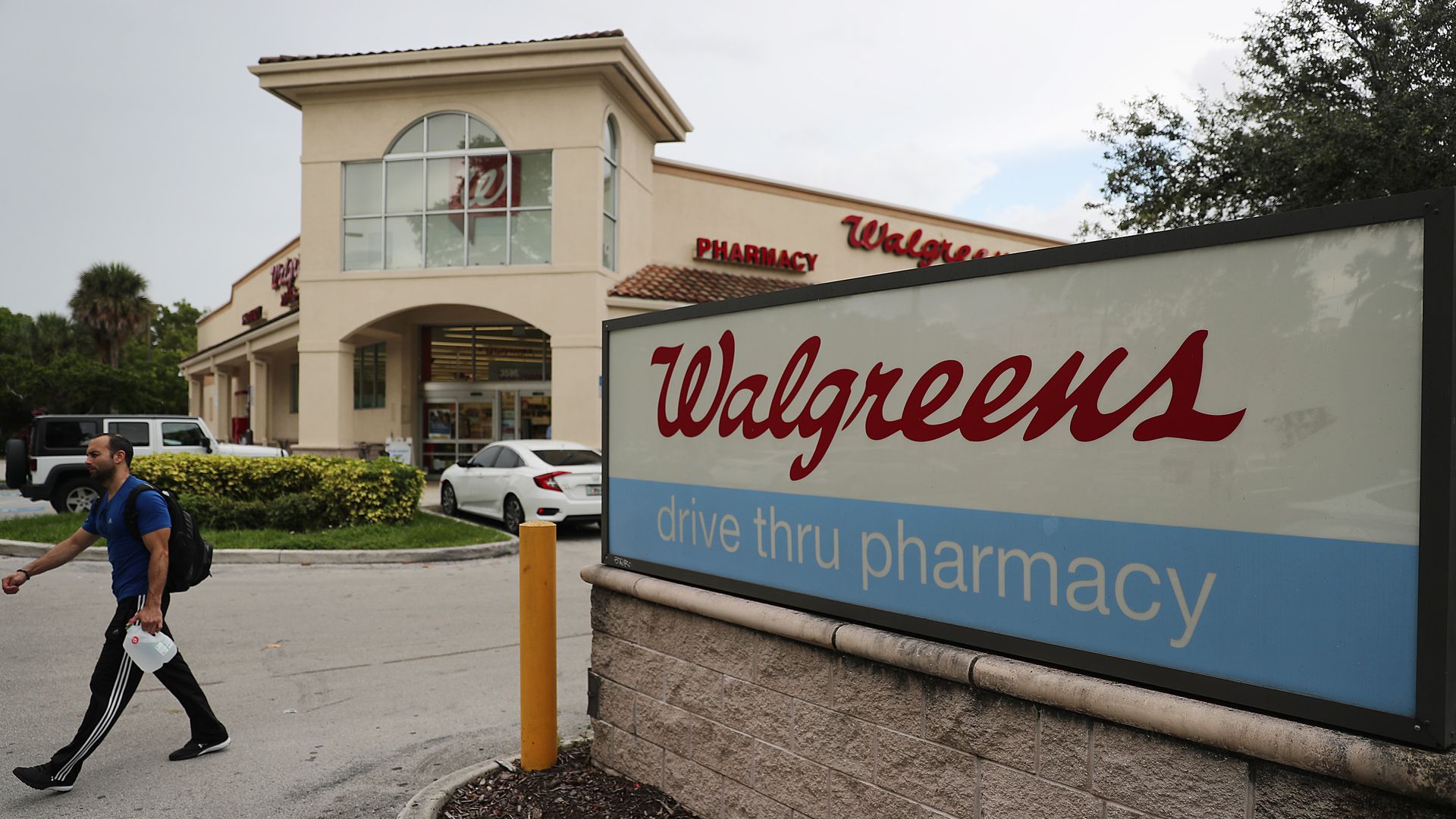 Walgreens is inviting outside providers to deliver medical services to its pharmacies as it tries to move away from in-store clinics, the Wall Street Journal reports.
The big picture: The drugstore chain's decision signals a shift from treating minor issues to treating chronic conditions such as diabetes, heart disease and hypertension.
Treatment for chronically ill patients could offset slowing revenue from prescription drugs and competition from online retailers.
By the numbers: Chronic conditions account for about 90% the U.S.'s annual health-care spending of $3.3 trillion, according to the Centers for Disease Control and Prevention.
Walgreens has about 400 walk-in clinics and CVS Health has 1,000 Minute Clinic locations, which have "barely broken even," WSJ writes.
The company will close 160 of its in-store clinics.
Go deeper: Walgreens, Kroger become latest retailers to halt e-cigarette sales
Go deeper