Pope weighs allowing female deacons and married priests in Amazon region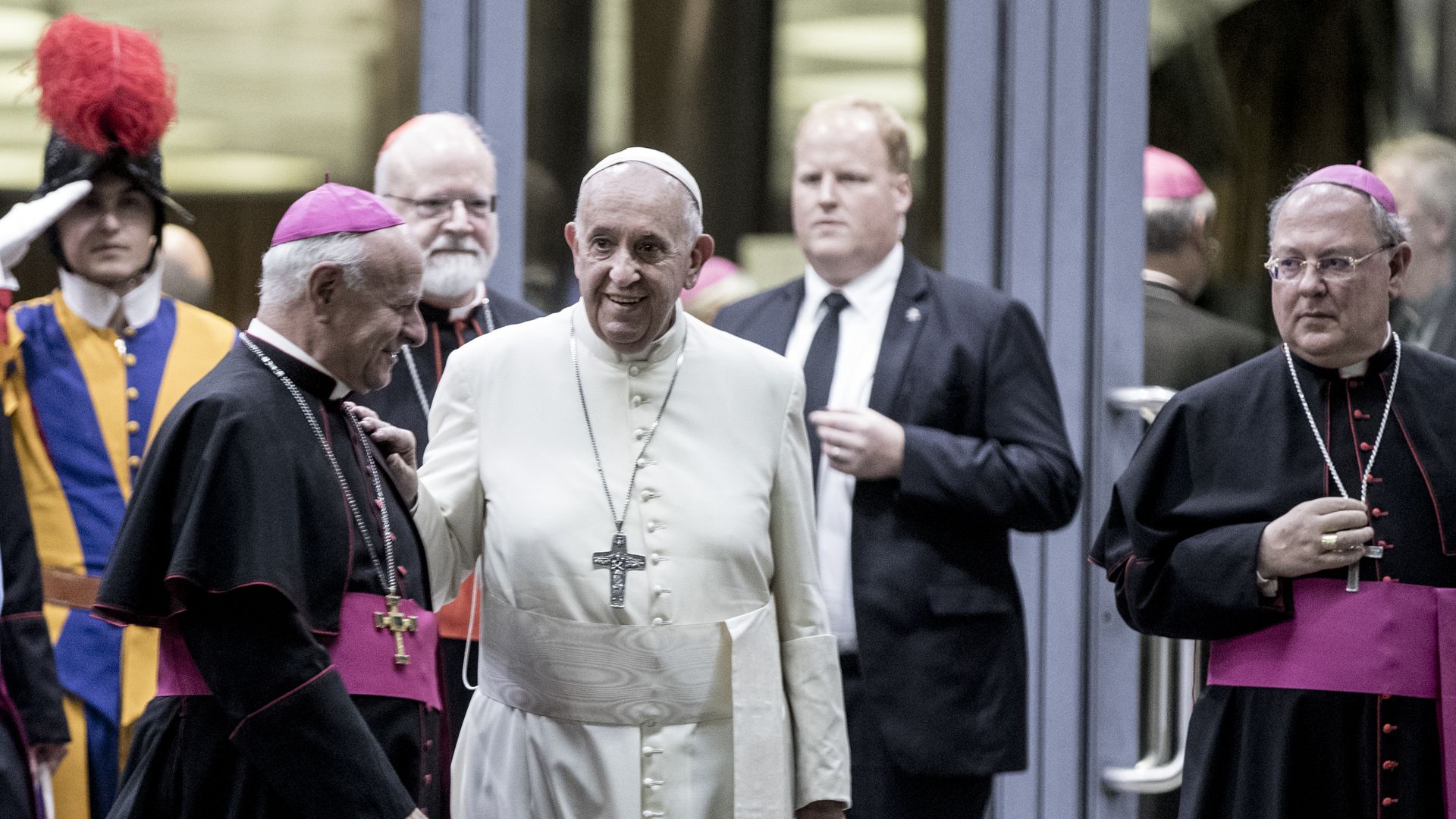 Pope Francis announced that a study into ordaining female deacons would be reopened after a Vatican meeting of bishops from the Amazon voted for the move and to allow the ordination of married men as priests in the region, the Wall Street Journal reports.
Why it matters: The overhaul of centuries of Catholic teachings on priests' celibacy and women's role in the church would address the issue of a priest shortage in the Amazon region, but many traditional conservatives are against such moves.
Catholic deacons are men who've been ordained to conduct some of the same roles as priests, per the Catholic Spirit. Francis has said he's against ordaining female priests.
Those strongly for and against female priests in the Catholic Church see a female deaconate as a means to enabling a review of introducing women as priests, per the New York Times and the National Catholic Reporter.
The big picture: During the final day of the three-week assembly of the South American bishops, the proposal on married men in the Amazon region being ordained priests passed by 128 votes to 41, while 137 of those voting backed the reopening of a commission to examine women's history, including female deacons, and 30 were against it, per the National Catholic Reporter.
What he's saying: The Vatican News reports that Francis said "priests, lay people, men and women religious, and permanent deacons can all contribute to strengthening the proclamation of the Gospel" and that "greater creativity" was needed in the application of "new ministries. ... This includes studying the role of women and permanent deacons in the early Church."
The National Catholic Reporter notes that Francis said after the vote concerning female deacons, "I am going to take up the challenge … that you have put forward, that women be heard."
Go deeper: Pope Francis calls on Catholic Church to support women's rights
Go deeper