Secret Service interviewed rapper Eminem over Trump lyrics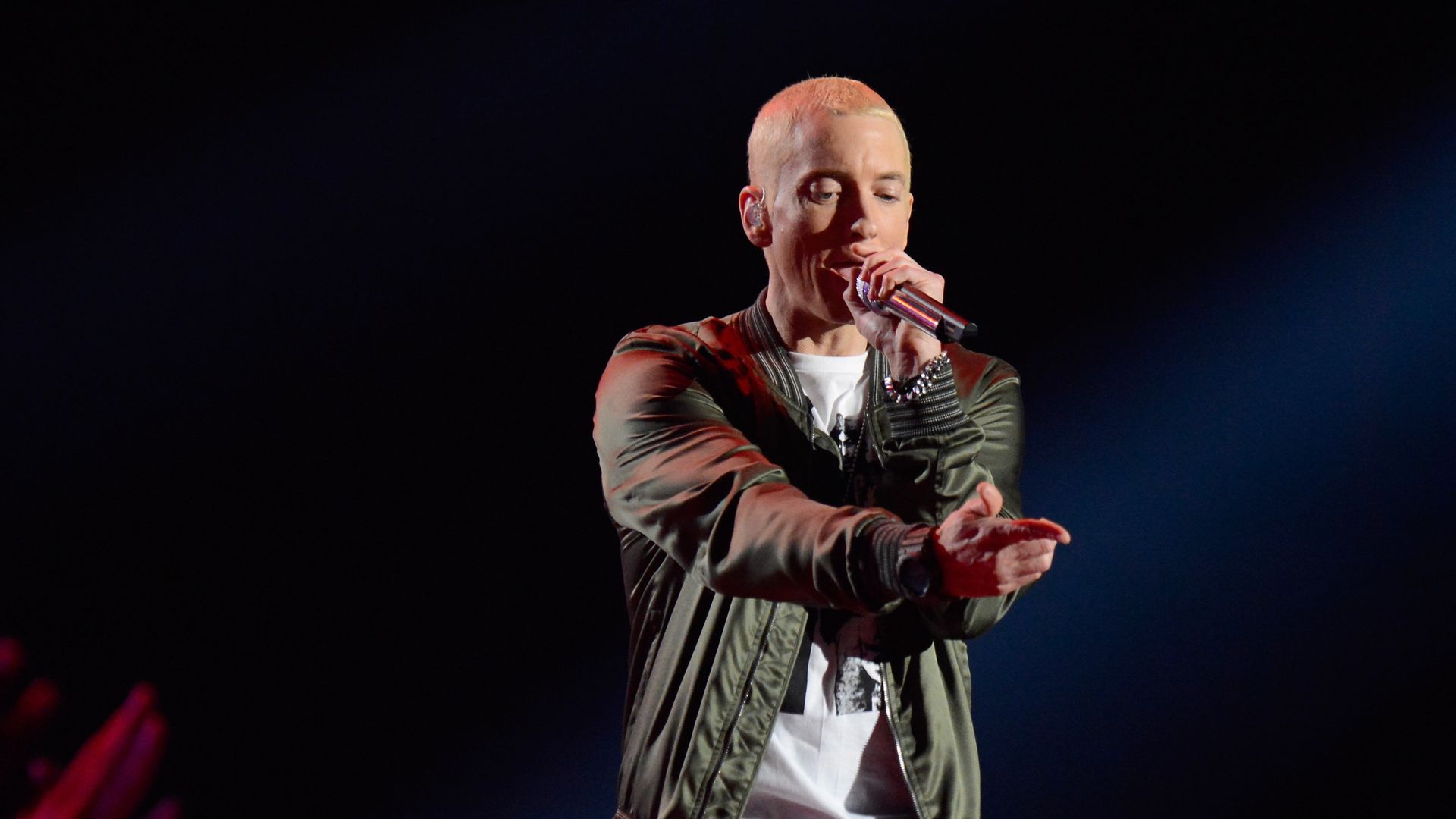 Secret Service agents interviewed Eminem about lyrics "threatening" President Trump, according to documents newly obtained by BuzzFeed News.
The state of play: The lead track on an August 2018 album attracted social media buzz because of the lyrics, in which Trump critic Eminem claimed he was visited by the Secret Service: "'CauseAgent Orange just sent the Secret Service / To meet in person to see if I really think of hurtin' him / Or ask if I'm linked to terrorists / I said, 'Only when it comes to ink and lyricists.'"
Fast-forward: The agency overturned documents this week that illustrate agents interviewed the rapper, describing him as "exhibiting inappropriate behavior" and suggesting his music, "threatens protectee."
What they found: Per the documentation, on the day the musician's album was released "a concerned citizen reported Marshall Mathers the rapper 'Eminen' had a new song called 'Framed' with an inappropriate comment towards President Donald Trump and a threatening comment towards Ivanka Trump."
The documents indicate the "concerned citizen" was a TMZ employee.
Hours before the complaint, TMZ published a story about Eminem's lyrics criticizing Trump.
The agency's Protective Intelligence and Assessment Division completed a background check on the artist and an interview took place in early 2018 with Eminem and his legal team.
The impact: "[I]t was determined that this case will be NON-REFERRED" to federal prosecutors, per the documentation.
Go deeper