California lawmakers have little control over PG&E blackouts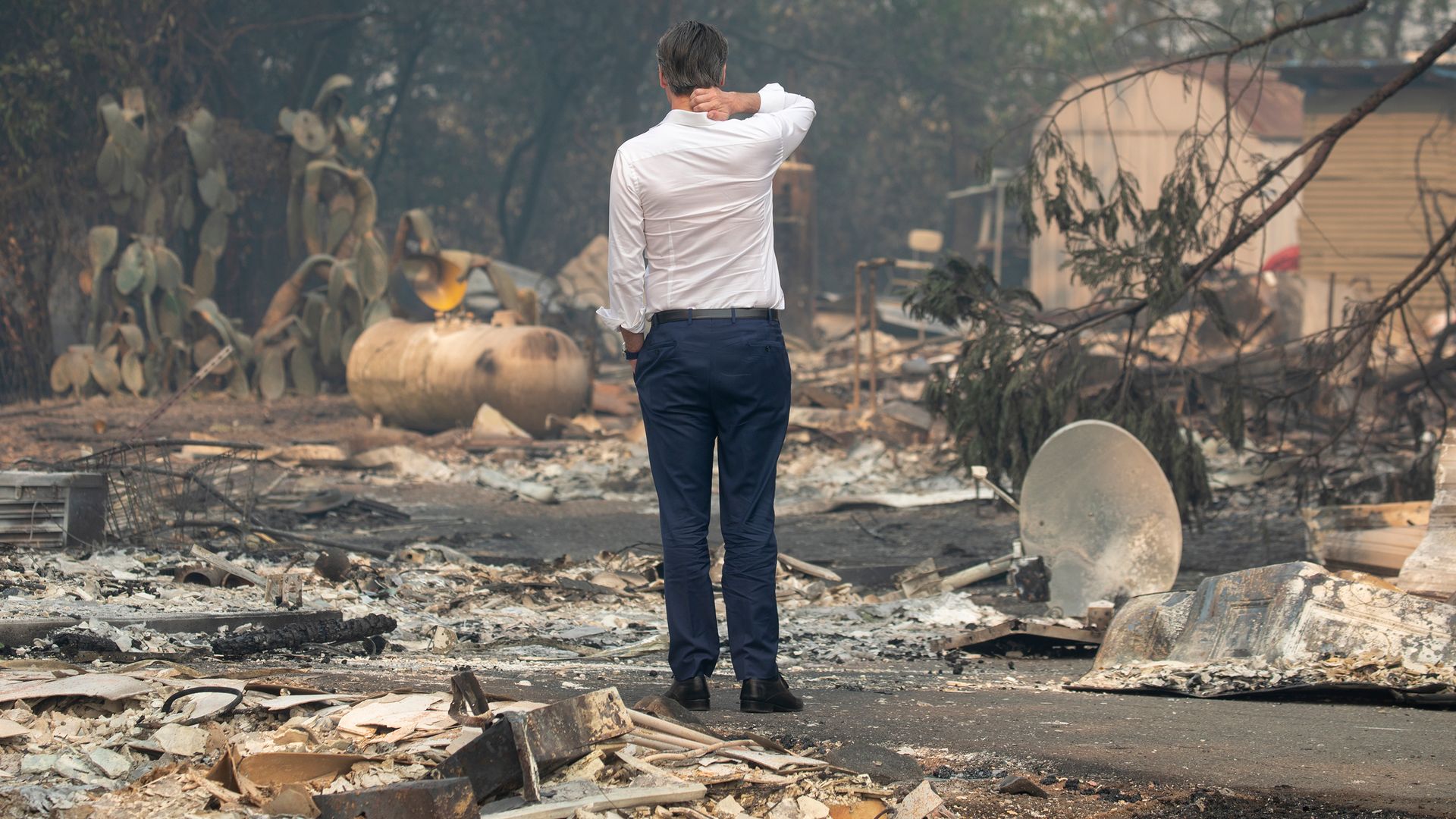 PG&E, which has temporarily shut the power off for millions of Californians ahead of weather forecasts ripe for wildfires, refused to give rebates to customers affected by the lack of electricity, the Los Angeles Times reports.
Why it matters: Gov. Gavin Newsom said Friday that California would hold PG&E accountable for failing to do its job in the wake of fires burning through the state. But PG&E is ultimately calling the shots, per the Times. California lawmakers are out of session until January. Without a special legislative session, the issue won't be addressed until then.
"Millions of Californians can do little more than watch as the lights go off, then on and maybe back off again during the blustery autumn of 2019," the Times reports.
PG&E CEO Bill Johnson said in response to Newsom's statement that it's too soon to know the cause of the Kincade fire — currently the largest in California — or where it started.
An investigation is ongoing, per CNN.
Background: Johnson said it could be a decade before the company has made enough improvements to its electric infrastructure to prevent pre-emptive blackouts, which aim to prevent wildfires during high-wind periods and dry spells.
PG&E was deemed responsible for causing California's deadliest fire, which took 85 lives and burned thousands of homes and businesses in 2018.
Go deeper: California's multiplying wildfires
Go deeper