Scoop: Ted Lieu pens letter to Mulvaney demanding answers on WH cyber departures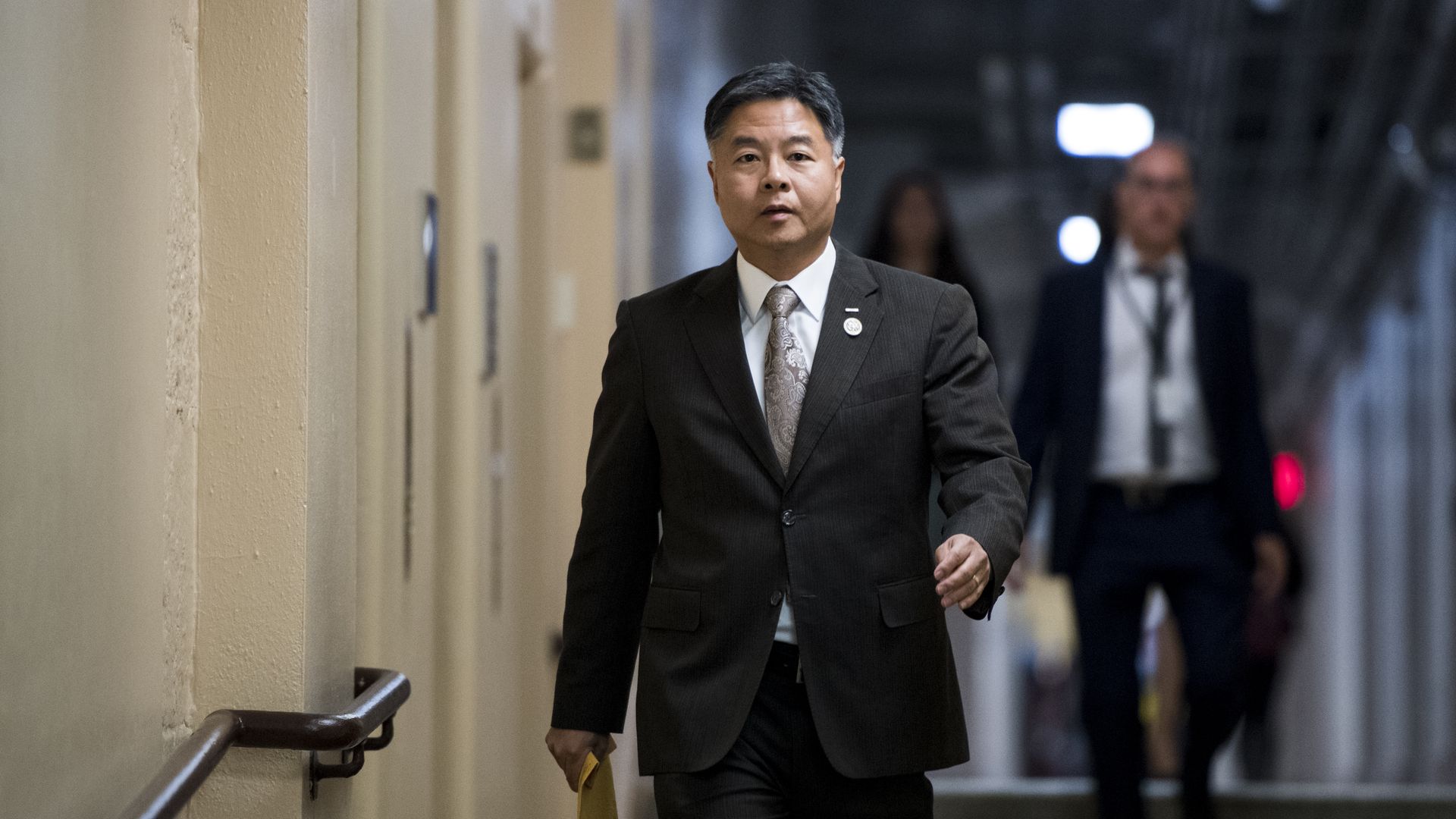 Rep. Ted Lieu (D-Calif.) sent a letter to acting chief of staff Mick Mulvaney on Friday, obtained by Axios, asking the White House to explain the recent series of departures from various cybersecurity offices, as we reported earlier this week.
The state of play: "A White House data breach would give our adversaries an untold advantage in almost every foreign policy and national security matter," Lieu wrote.
Why it matters: The letter is the first known step from a member of Congress seeking answers from the White House on how they are protecting themselves from potential cyber and national security threats.
Lieu's letter also brings up concerns about how consolidation in cybersecurity offices "fits the President's history of obstructing and hiding transcripts and government business by manipulating internal bureaucratic procedures."
Go deeper