Thousands gather to say goodbye to Elijah Cummings
More than 4,000 people gathered to say goodbye to Rep. Elijah Cummings (D-Md.) on Friday, with several notable Democrats and other politicians in attendance at his memorial service at the New Psalmist Baptist Church in Baltimore, and hundreds more lined up to pay their respects.
The big picture: Cummings, the son of a sharecropper, was an important Civil Rights era figure. He served in Congress for 23 years and, as head of the House Judiciary Committee, was one of President Trump's strongest critics. He was the first African American lawmaker to lie in state in the Capitol, an honor given to nearly 20 former senators, representatives and presidents, the Washington Post notes, per House historians.
What they're saying: Many speakers drew parallels between Cumming and the Biblical Prophet Elijah. Attendees also touched on his ability to work and develop friendships with all people, regardless of their political ideology.
Hillary Clinton: "He weathered storms and earthquakes, but never lost his faith. Like that Old Testament prophet, he stood against the corrupt leadership of King Ahab and Queen Jezebel."
House Speaker Nancy Pelosi: "He held himself to a high standard and that is why I called him the North Star of Congress, our guiding light."
Maya Rockeymoore, the widow of Rep. Elijah Cummings: "He had to go on to actually work to fight for the soul of our democracy against very real corruption ... it got infinitely more difficult in the last months of his life when he sustained personal attacks and attack on his cities."
Former President Bill Clinton: "His legacy is how ardently he honored his oath to defend the Constitution of the United States ... We should hear him now in the quiet times at night and in the morning when we need courage, when we get discouraged."
Former President Barack Obama: "I was sitting here and I was just noticing the honorable Elijah E. Cummings, and you know this is a title that we confer on all kinds of people who get elected to public office. We are supposed to introduce them as honorable but, but Elijah Cummings was honorable before he was elected office. There is a difference. There is a difference if you were honorable and treated others honorably."
Who attended:
Rep. John Lewis (D-Ga.) [Corrected]
Sen. Amy Klobuchar (D-Minn.) [Corrected]
Sen. Elizabeth Warren (D-Mass.)
Sen. Kamala Harris (D-Calif.)
Rep. Jim Jordan (R-Ohio)
Rep. Mark Meadows (R-N.C.)
Rep. Alexandria Ocasio-Cortez (D-N.Y.)
Rep. Rashida Tlaib (D-Mich.)
Watch Hillary Clinton's remarks:
In photos: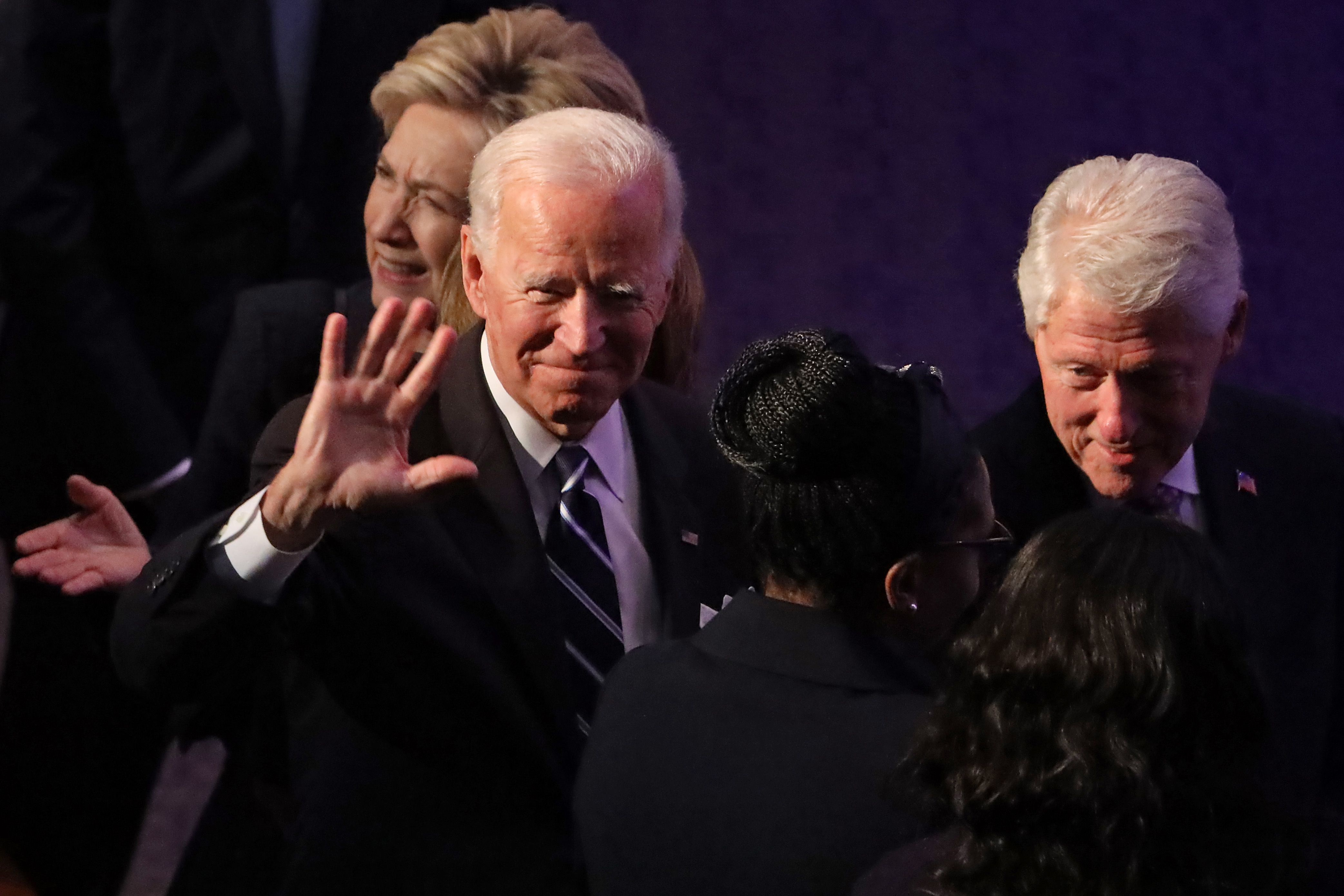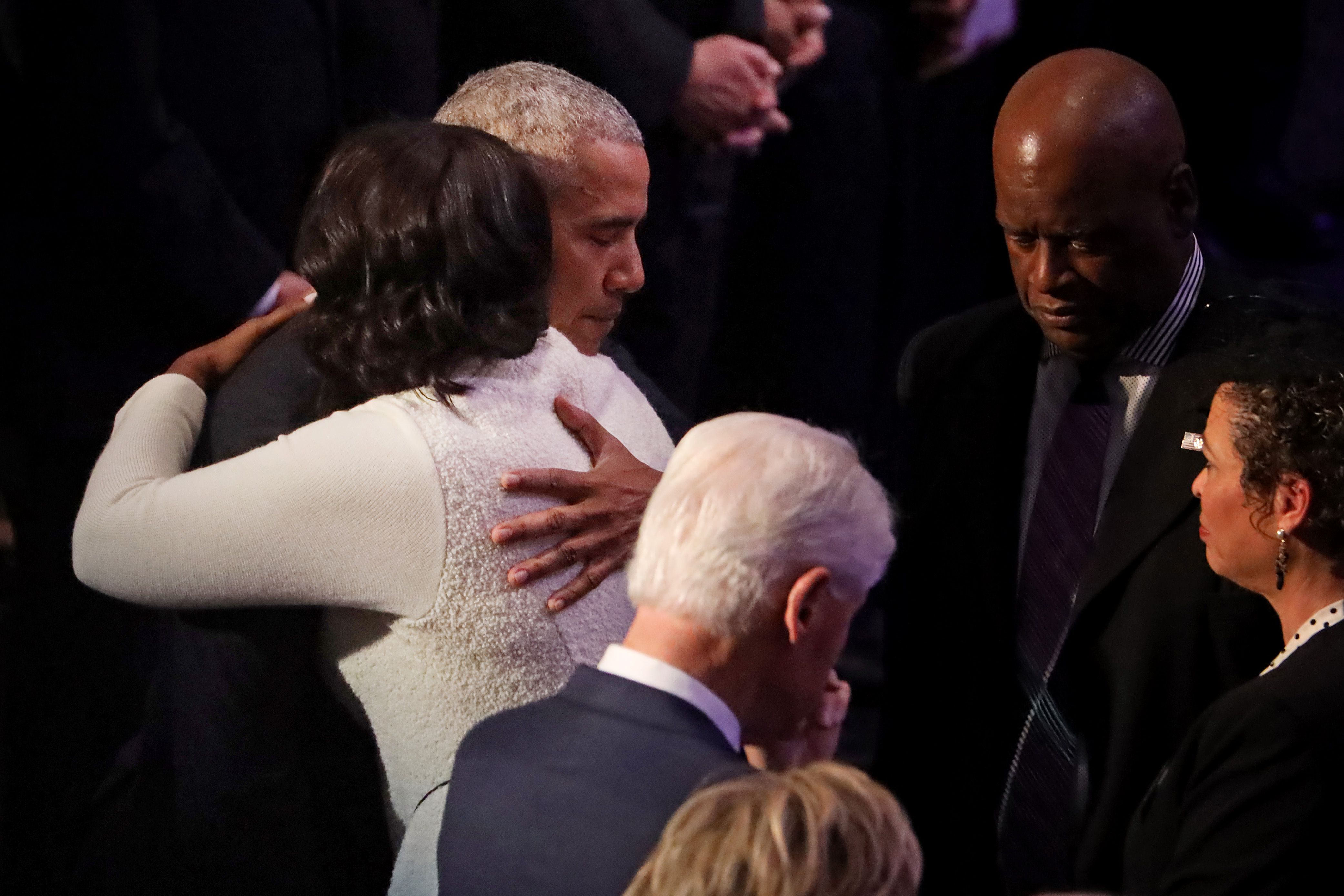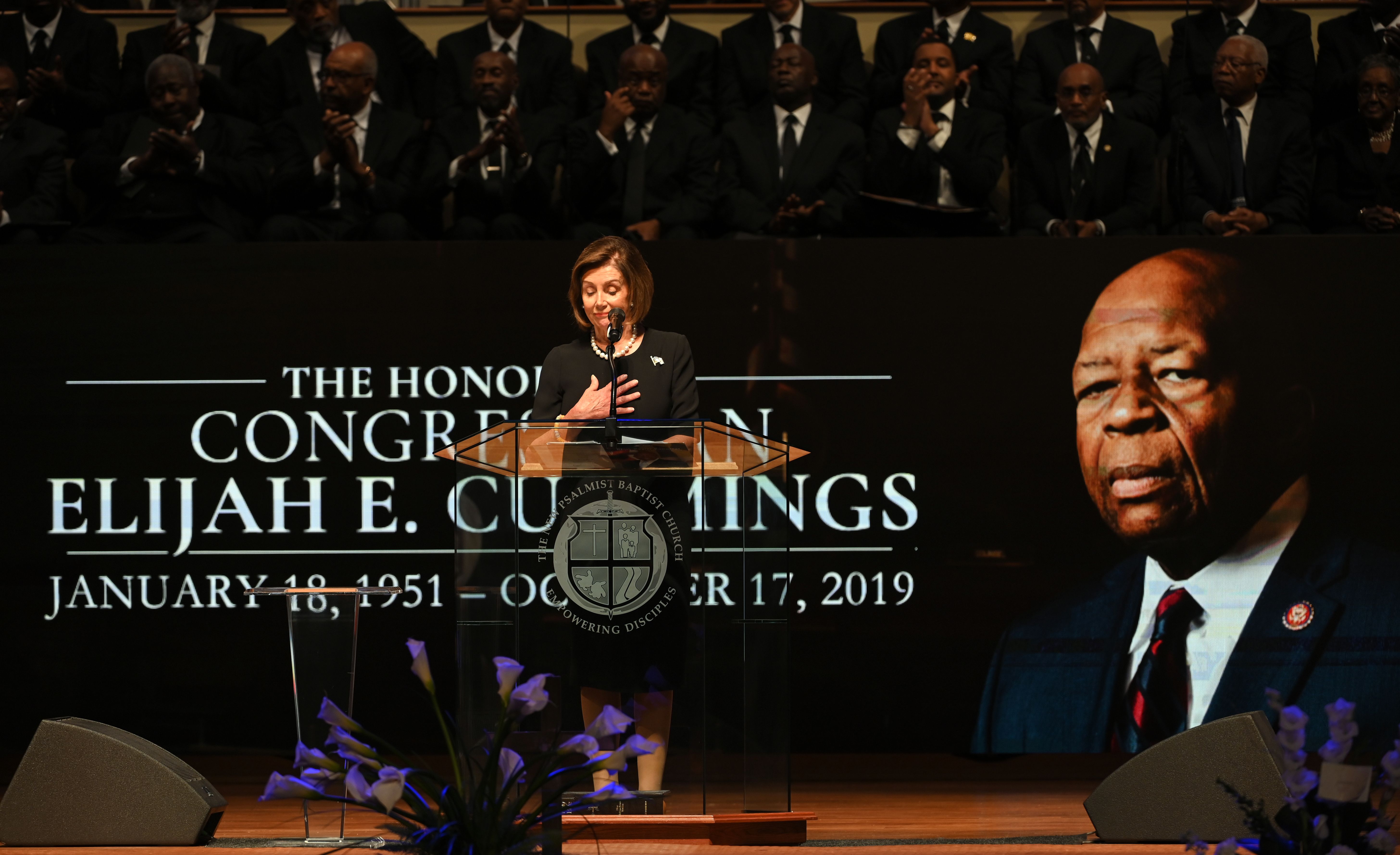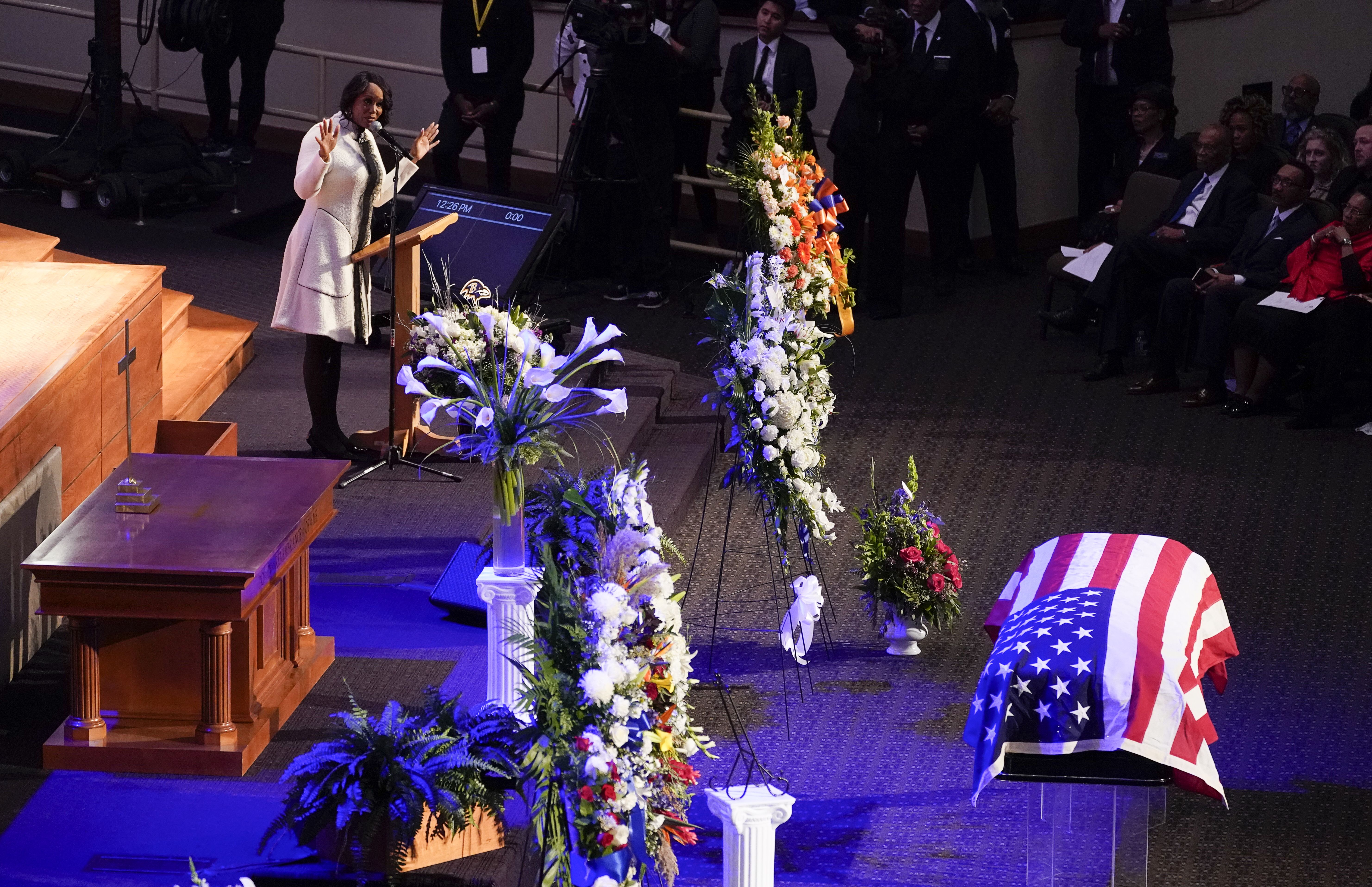 Go deeper