Mike Pence blasts the NBA in speech on China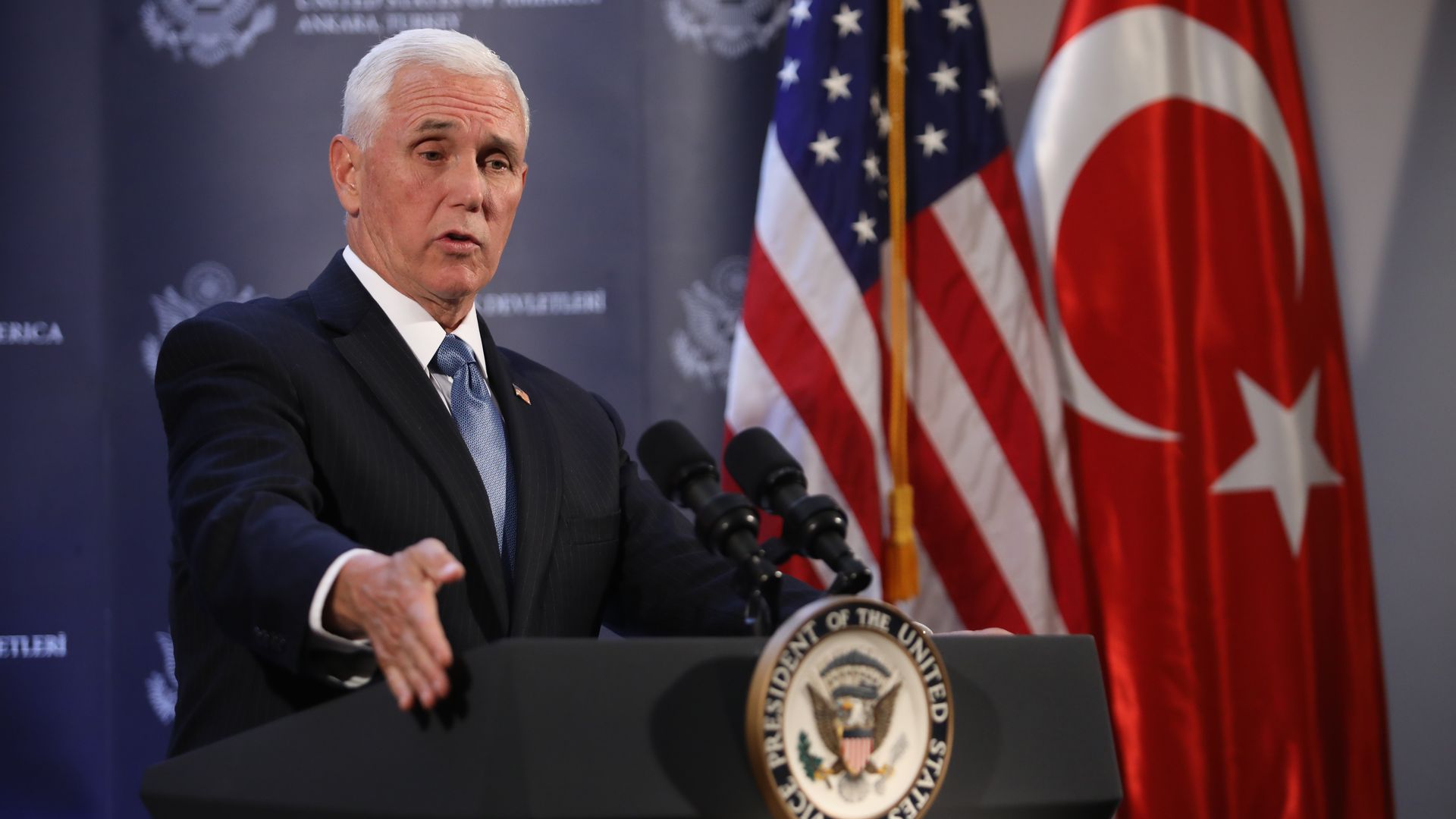 Vice President Pence denounced the NBA in a speech on Thursday, saying the league is "siding with the Chinese Communist Party and silencing free speech ... acting like a wholly owned subsidiary of the authoritarian regime."
The big picture: Pence's accusations come after the general manager of the Houston Rockets incensed Chinese leaders with his support of pro-democracy protestors in Hong Kong. NBA commissioner Adam Silver then backed GM Daryl Morey up, saying the league is "not willing to compromise" with China on freedom of expression for league employees.
Key quotes:
"Past administrations have come and gone; all were aware of the abuses. None were willing to upset the established Washington interests who not only permitted these abuses, but profited from them."
"[S]ome of the NBA's biggest players and owners, who routinely exercise their freedom to criticize this country, lose their voices when it comes to the freedom and rights of other peoples."
"Nike promotes itself as a so called 'social-justice champion,' but when it comes to Hong Kong, it prefers checking its social conscious at the door."
"A progressive corporate culture that willfully ignores the abuse of human rights is not progressive — it's REpressive."
"[T]he United States does not seek confrontation with China. We seek a level playing field, open markets, fair trade and a respect for our values."
"China should know that U.S. values run deep, that our commitment to these values remains as strong as it was for our founding fathers and there will never be a day when the bright lights of democracy and freedom go out."
The bottom line: China is among the biggest markets for the NBA. After Morey's tweet, almost all of the NBA's Chinese partners cancelled or suspended their relationships with the league.
Go deeper