Cornyn defends Trump despite Turkey's intent of ethnic cleansing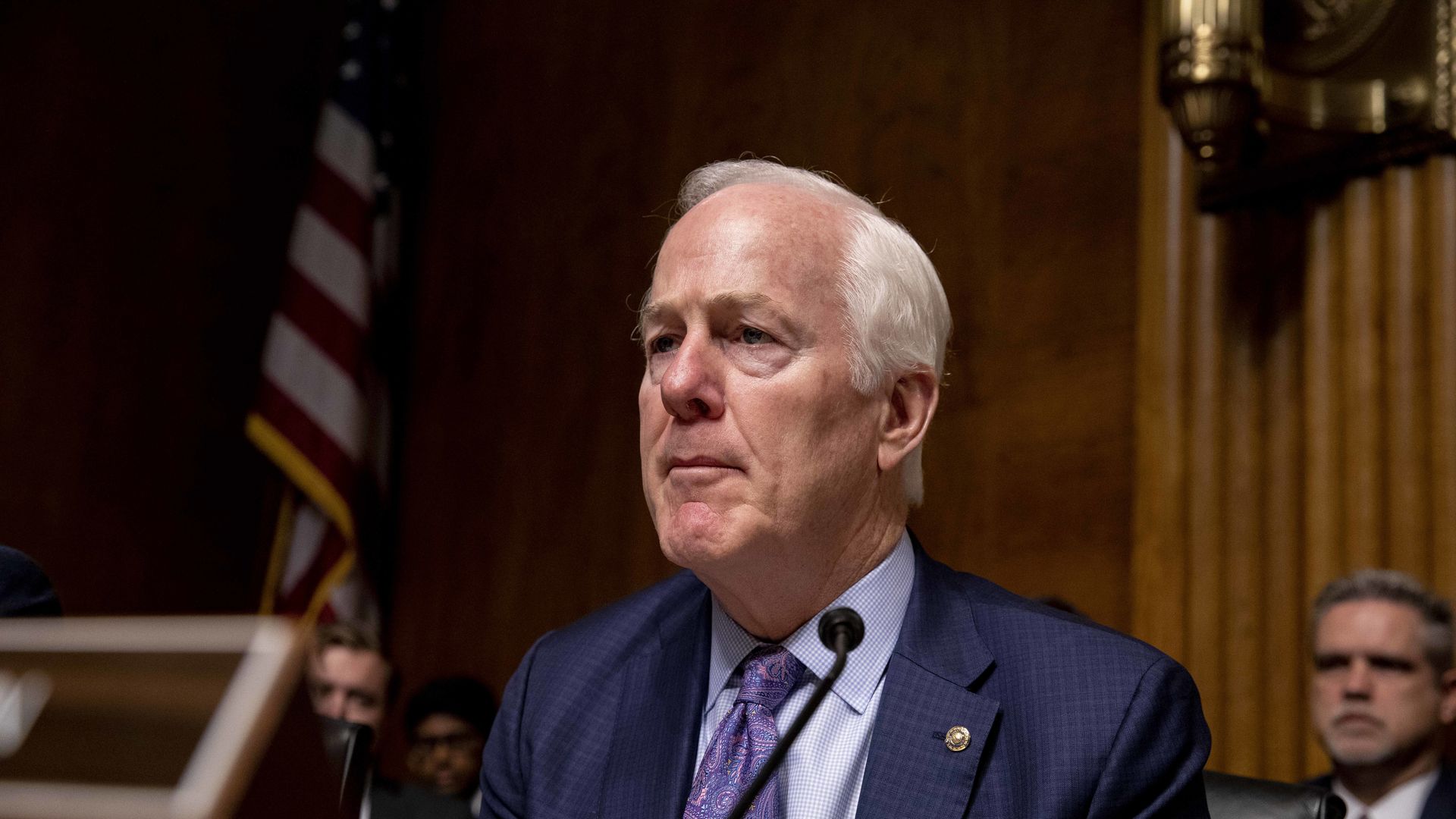 Shortly after President Trump announced Wednesday he will lift sanctions against Turkey, Texas Sen. John Cornyn told reporters that withdrawing U.S. troops from Syria was warranted due to their safety and Turkey's intent on ethnic cleaning of the Kurds, the Dallas Morning News reports.
"If Turkey was planning on coming into northern Syria and trying to ethnically cleanse the Kurds, and U.S. troops were caught in the middle, I am not completely convinced that it was a bad idea to get them out of harm's way."
The state of play: Republican allies of Trump are critical of his decision to withdraw troops from Syria. Last week, the House voted 354-60 on a resolution condemning the move.
What's happening: The Kurds have been driven from a 20-mile deep zone along much of the Turkey-Syria border.
After the president's announcement on Wednesday, U.S. envoy to Syria, Jim Jeffrey, told the House Foreign Affairs Committee that the U.S. is looking into allegations of war crimes during the Turkish offensive in Syria, but there is no "widespread evidence of ethnic cleansing."
Go deeper