Republicans scold Schiff for not seeking whistleblower's testimony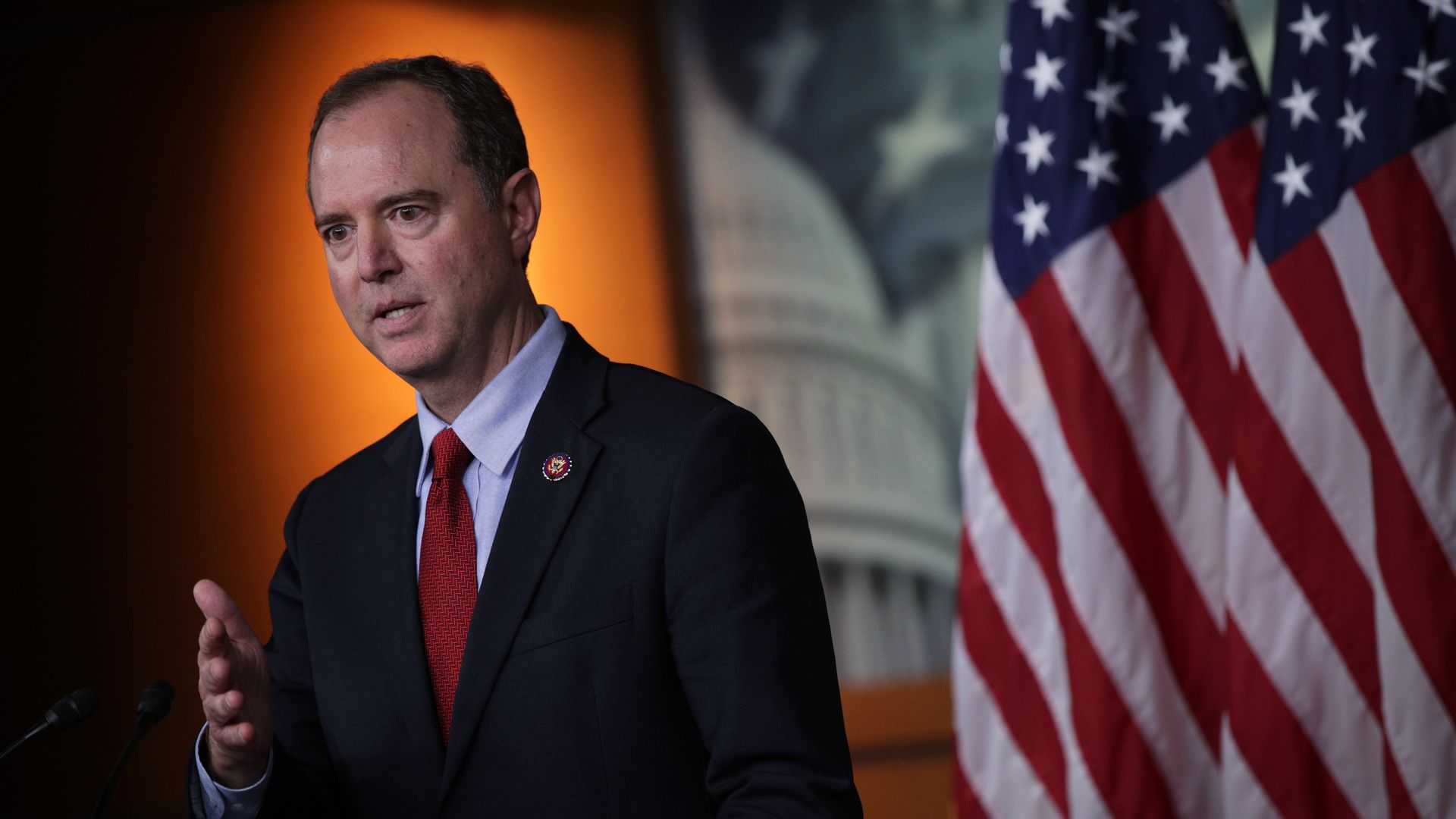 Republican leaders on the House committees investigating President Trump and Ukraine condemned House Intelligence Chairman Adam Schiff in a letter on Wednesday for failing to call the whistleblower to testify before them, according to a copy of the letter obtained by Axios.
Why it matters: The letter marks the first time Republicans have formally demanded the statement of a witness involved in Democrats' impeachment inquiry. But "this particular whistleblower could also face a significant physical risk if his or her identity is exposed," Lawfare notes.
Context: A complaint from the anonymous whistleblower, a member of the intelligence community, is what kicked off Democrats' impeachment inquiry in late September. Schiff, who initially sought to bring the whistleblower in, has recently indicated that the person may not testify due to safety concerns.
What they're saying:
Reps. Jim Jordan, Devin Nunes and Michael McCaul claim the whistleblower's complaint contradicts the Trump administration's summary of the call.
The Congressmen write: "In light of these inconsistencies between facts as alleged by the [whistleblower] and information obtained during the so-called impeachment inquiry, the Committees ought to fully assess the sources and credibility of the employee."
Read the letter.
Go deeper