Sen. Rand Paul: Kurds "should be thanking us" for Syria exit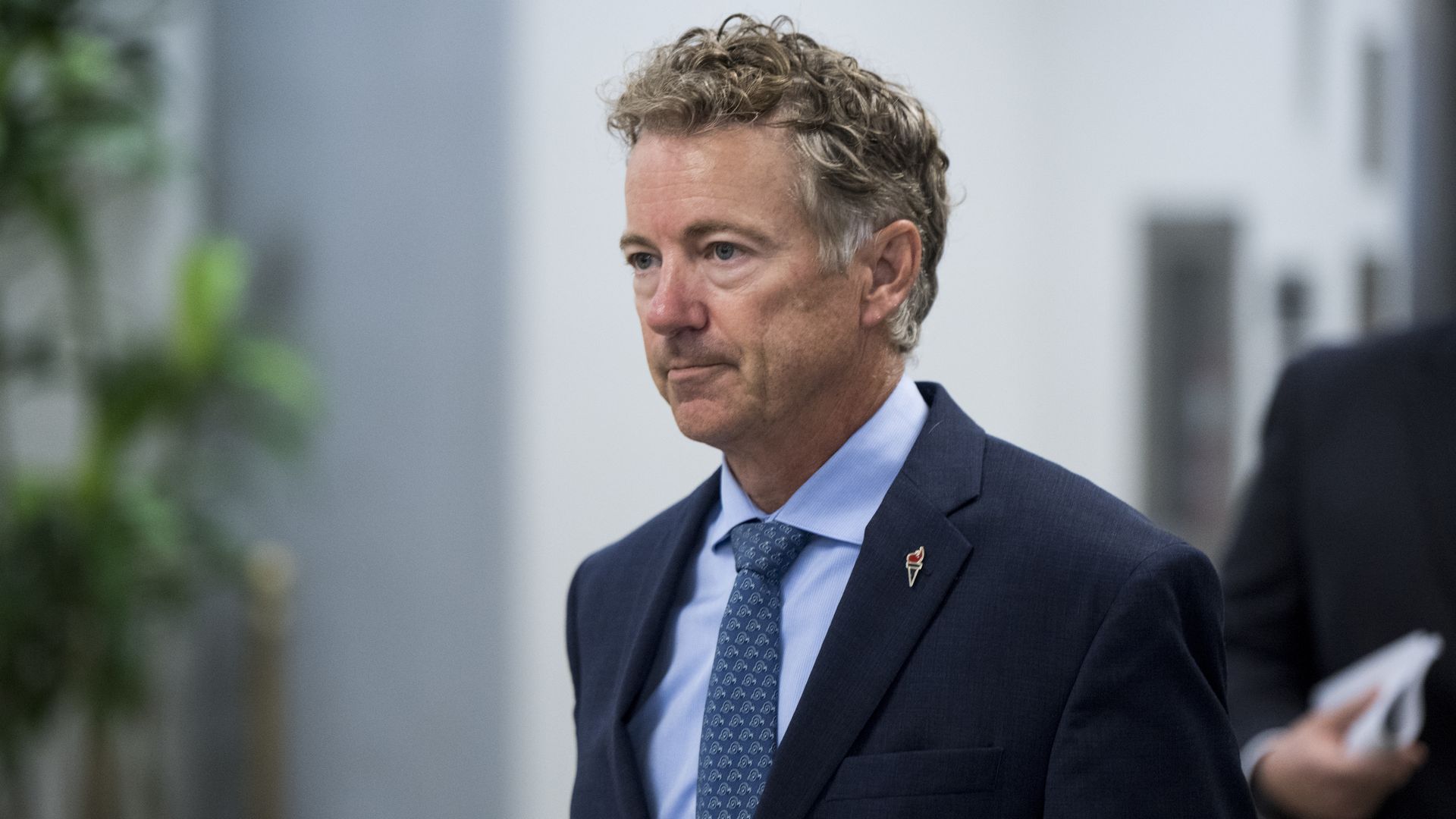 Sen. Rand Paul (R-Ky.) called Kurdish forces "ingrates" on Wednesday for heaving potatoes and rotten vegetables at U.S. troops withdrawing from northern Syria, ABC News reports.
The big picture: Some of the most powerful Republicans in Congress have denounced President Trump's decision to pull troops from Syria in preparation for Turkey's military offensive into the region, saying it could undo years of fighting ISIS and expose U.S.-allied Kurds to violence.
What they're saying: Paul said on Wednesday that the Kurds "should be thanking us and throwing rose petals," and that the U.S. "saved the Kurds from being beheaded and massacred by ISIS."
Last week, Sen. Mitt Romney (R-Utah) said, "What we have done to the Kurds will stand as a blood stain in the annals of American history."
Where it stands: Trump announced on Wednesday that the U.S. would lift all sanctions against Turkey in response to Turkey's planned permanent ceasefire.
Go deeper: Trump on Syria's Kurds: "They're not angels"
Go deeper