Zuckerberg will push cryptocurrency as remedy for inequality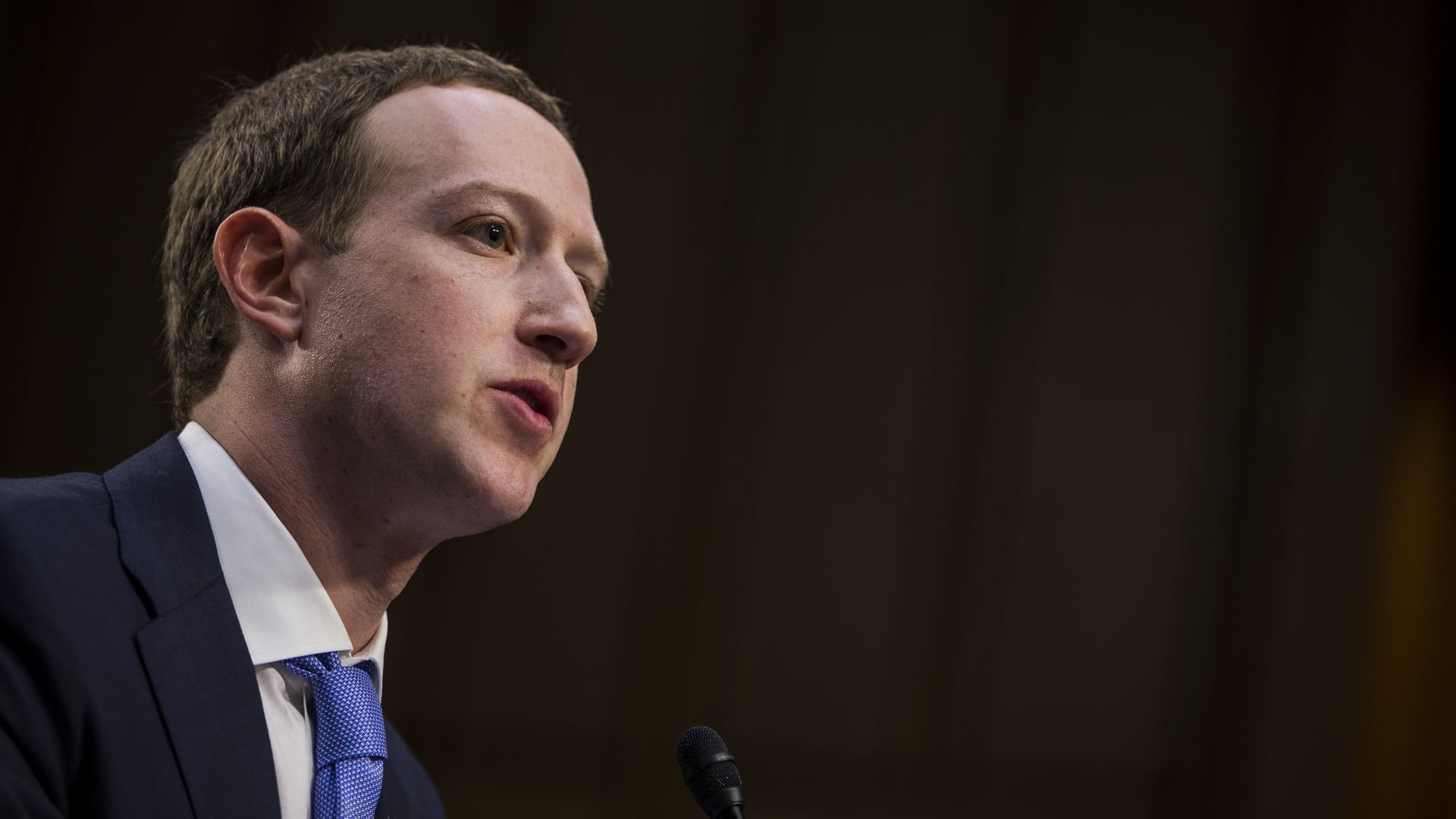 Facebook CEO Mark Zuckerberg will tell the House Financial Services Committee Wednesday that Facebook's Libra cryptocurrency project will help bring millions of people who don't use banks into the financial system and help the U.S. overcome global challenges from China and other competitors, according to an advance copy of his testimony.
The big picture: Libra has faced skepticism and headwinds from lawmakers and regulators. Several financial services providers announced as launch partners, including Visa, Mastercard and Paypal, have since bailed on Facebook's effort to create a global digital currency.
What he's saying:
There are more than a billion people around the world who don't have access to a bank account, but could through mobile phones if the right system existed. This includes 14 million people here in the U.S. Being shut out of the financial system has real consequences for people's lives—and it's often the most disadvantaged people who pay the highest price.… T he problem of financial under-inclusion is solvable, and I believe that we can play a role in helping to find the solution.
While we debate these issues, the rest of the world isn't waiting. China is moving quickly to launch similar ideas in the coming months. Libra will be backed mostly by dollars and I believe it will extend America's financial leadership as well as our democratic values and oversight around the world. If America doesn't innovate, our financial leadership is not guaranteed.
— Mark Zuckerberg
Go deeper